The Science of Intelligent Achievement: Summary Review
This is a summary review of The Science of Intelligent Achievement containing key details about the book.
What is The Science of Intelligent Achievement About?
"The Science of Intelligent Achievement" explains how to increase one's intelligence and achieve success through a combination of mindfulness, learning strategies, and a growth mindset.
Intelligent Achievement, on the other hand, is not a moving target. It's not empty either. Instead, it's sturdy, full, and immovable. It's not something that's just handed to you. It's not something you're nudged to chase or coerced into wanting. Intelligent Achievement comes from within you. It's a collection of values that are aligned with who you are—values you have to protect and nurture. These values do not increase your dependence on other people and things. Instead, they relieve you of dependence. This kind of achievement is something that you have a part in building from the ground up—you know what's in it—you chose it, someone else didn't choose it for you.
Summary Points & Takeaways from The Science of Intelligent Achievement
Some key summary points and takeaways from the book includes:
* Understanding the concept of self-discipline and how it affects personal and professional life.
* Developing a goal-oriented mindset and setting specific, measurable, and achievable targets.
* Building confidence, developing a positive attitude and strengthening self-esteem.
* Improving communication skills and learning how to influence and persuade others.
* Understanding the importance of continuous learning and taking action to continuously improve.
* Applying time management techniques and focusing on the most important tasks to achieve success.
* Cultivating good habits and developing a routine for success.
* Overcoming obstacles and maintaining motivation towards achieving goals.
* Building wealth through smart investment and financial planning.
* Living a balanced life and finding purpose and meaning through personal growth and development.
Who is the author of The Science of Intelligent Achievement?
Isaiah Hankel is the founder and CEO of Cheeky Scientist, a career training company that specialises in helping PhDs and other advanced degree holders transition into corporate careers.
Book Details
Print length: 312 pages
Genre: Self, Help, Business, Psychology
The Science of Intelligent Achievement Chapters
Chapter 1 :Why Mental Energy is Your Most
Chapter 2:How Busyness Leads to Burnout and
Chapter 3:The Infection Known as "Other People's
Chapter 4:How Small-Minded People Block Big Goals
Chapter 5:Scientific Proof That 50% of Your
Chapter 6:How to Deal With Negative People
Chapter 7:Why You Need to Go on a Relationship Fast
Chapter 8:Automaticity, Scaling, and the Rise of Mental Loops
Chapter 9:Tracking Emotions and Predicting Feelings
Chapter 10:How to Label and Close Your Brain's
Chapter 11:Keep it and Clarify it, or Delete it From
Chapter 12:Where Millennials and Baby Boomers Meet
Chapter 13:"Entre-Employee" and Temp-Employee
Chapter 14:Content Marketing Is Creative Ownership
Chapter 15:Leveraging Walt Disney's Secret System of Creativity
Chapter 16:Finding Your Voice and Letting the Right Audience Pick You
Chapter 17:Why a Good Story Will Make You More Money Than a Great Product
Chapter 18:The Magic of Turning Your Message into a Magnet
Chapter 19:How to Build up Your Virtual Rolodex
Chapter 20:Developing and Automating a Message-Driven Content
Chapter 21:Turning Your Message into a Minimum Viable Product
Chapter 22:What Happens When Your MVP Meets Your Market?
Chapter 23:The Addiction of Vanity Analytics and How to Really Use Social Media
Chapter 24:The Laws of Convergence, Replication, and Accelerated Returns
Chapter 25:Turning Pain into Productivity Through Pragmatism
Chapter 26:One Non-Negotiable is Worth a Thousand To-Dos
Chapter 27:The Real Theory of Relativity and the Law of Relaxed Productivity
Chapter 28:Avoiding Drama, FOMO, and "Blind Spot Ignorance"
Chapter 29:Preventing the Deadly Eight Productivity Pitfalls
Chapter 30:Is Everyone a Narcissist Now?
Chapter 31:Seeing Through the Victim Illusion
Chapter 32:How Decision Fatigue Reduces Willpower
Chapter 33:Hacking and StackingMini-Habits to Success
Chapter 34:Leveraging Boredom and Filling the Mental Void
What do critics say?
Here's what one of the prominent reviewers had to say about the book: "This is a good read full of personal insights from the author, but also ideas we can all adopt." — FT Adviser
* The editor of this summary review made every effort to maintain information accuracy, including any published quotes, chapters, or takeaways. If you're interested in enhancing your personal growth, I suggest checking out my list of favorite self-development books. These books have been instrumental in my own personal development and I'm confident they can help you too.
Chief Editor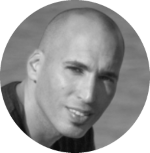 Tal Gur is an author, founder, and impact-driven entrepreneur at heart. After trading his daily grind for a life of his own daring design, he spent a decade pursuing 100 major life goals around the globe. His journey and most recent book, The Art of Fully Living, has led him to found Elevate Society.