The Secrets to Writing a Successful Business Plan: Summary Review
This is a summary review of The Secrets to Writing a Successful Business Plan containing key details about the book.
What is The Secrets to Writing a Successful Business Plan About?
The Secrets to Writing a Successful Business Plan will open your eyes to insider tips, hints, and techniques for creating a winning business plan and attaining funding. This second edition maintains the original laser focus on writing the plan. It also adds much material on the vibrant crowdfunding platforms as well as providing a new section on issues faced by early stage companies.
Who is the author of The Secrets to Writing a Successful Business Plan?
Hal Shelton is a seasoned executive with corporations, nonprofits, and investment organizations. He uses his knowledge and expertise to help small businesses be successful.
How long is The Secrets to Writing a Successful Business Plan?
What genre is The Secrets to Writing a Successful Business Plan?
Business, Management, Entrepreneurship
What are the chapters in The Secrets to Writing a Successful Business Plan?
Chapter 1: Business Plan 101: What Is a Business Plan and Why Do You Need One?
Chapter 2: What's Your Style? Finding What Type of Plan Is Right for You
Chapter 3: The 4-1-1: Where to Go for Business Plan Help
Chapter 4: Make no Mistake: Common Business Plan Writing Errors
Chapter 5: Forget me Not: Smart Things to Do When Writing Your Plan
Chapter 6: First Steps: Starting with a Buisness Plan or FeasibilityPlan
Chapter 7: In A Nutshell: EHy the Executice Summary Is the Most Important Part of Your Plan
Chapter 8: Get OrganizedL Presenting Your General Company Description
Chapter 9: Like No Other: Describing Your Products and Services
Chapter 10: Going to Market: Writing Your Marketing Plan
Chapter 11: Go with the Flow: Detailing Your Operations
Chapter 12: Team Players: Who's on Your Managment Team?
Chapter 13: Number Sense: How to Prepare Your Financial Plan
Chapter 14: Just in Cause: What You Should Include in Your Appendix
Chapter 15: Passion Time: Business Planning for Nonprofits
Chapter 16: The Inside Track: Funding from Internal Sources
Chapter 17: Private Reserve: Funding from Personal Sources
Chapter 18: "Free" Money: Funding from External Sources-Grants and Donations
Chapter 19: Bank on It: Funding from External Sources Bank and SBA Loans
Chapter 20: Debt Financing Roundup: Friends and Family, Peer to Peer, and More
Chapter 21: A Show of Hands: Obtaining Equity Crowdfunding
Chapter 22: Heavenly Financing: How to Attract Investors
Chapter 23: Conclusion: Are We There Yet?
Chapter 24: A Second Look: When Should you Review and Renew Your Business Plan?
Chapter 25: Limber Up: Keep Your Business Plan Flexible
Chapter 26: Looking Ahead: How to Set Up and Maintain a Budget
Chapter 27: Are You Liquid? Determining How Much Cash to Keep in Reserve
Chapter 28: Pay Day: How Much Should I Pay Myself?
Chapter 29: Call in the Financial Pros: Should You Hire an Accountant?
Chapter 30: Deal or no Deal? Trading Services for Equity in a Start-Up
Chapter 31: Gift in Kind: Should You Offer Your Services for Free?
Chapter 32: Walking the Line: The Do's and Don'ts of Interacting with Your Competitors
Chapter 33: Advice On Tap: Is a Board of Directors or Advisors Right for You?
Chapter 34: Hatching Your Business: Using an Incubator to Launch Your Company
Chief Editor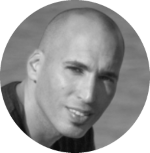 Tal Gur is a location independent entrepreneur, author, and impact investor. After trading his daily grind for a life of his own daring design, he spent a decade pursuing 100 major life goals around the globe. His most recent book and bestseller, The Art of Fully Living - 1 Man, 10 Years, 100 Life Goals Around the World, has set the stage for his new mission: elevating society to its abundance potential.