The Silo Effect: Summary Review
This is a summary review of The Silo Effect containing key details about the book.
What is The Silo Effect About?
The Silo Effect explores the negative impact of organizational silos on communication, cooperation, and decision-making within companies.
In The Silo Effect, the author shares eight different tales of the silo syndrome, spanning Bloomberg's City Hall in New York, the Bank of England in London, Cleveland Clinic hospital in Ohio, UBS bank in Switzerland, Facebook in San Francisco, Sony in Tokyo, the BlueMountain hedge fund, and the Chicago police. Some of these narratives illustrate how foolishly people can behave when they are mastered by silos. Others, however, show how institutions and individuals can master their silos instead.
Summary Points & Takeaways from The Silo Effect
Some key summary points and takeaways from the book includes:
* Silos are organizational structures that create separation between departments, leading to information and resource hoarding, competition, and inefficiencies.
* The "silo effect" refers to the negative consequences that arise from such separations within organizations.
* The author argues that silos are not inherently bad, but can become problematic when they are allowed to undermine cooperation and communication between departments.
* The book outlines ways to overcome the silo effect, including breaking down physical and cultural barriers, promoting cross-functional collaboration, and fostering a culture of transparency and openness.
* The author argues that breaking down silos can lead to increased productivity, innovation, and overall organizational success.
Who is the author of The Silo Effect?
Gillian Tett is a British author and journalist at the Financial Times, where she is chair of the editorial board and editor-at-large, US.
Book Details
Print length: 304 pages
Genre: Business, Nonfiction, Management
The Silo Effect Chapters
Chapter 1:Silos. The nondancers: how anthropology can illuminate silos ; Octopus pots: how silos crush innovation ; When gnomes go blind: how silos conceal risks ; Russian dolls: how silos create tunnel vision
Chapter 2:Silo busters. Gun-toting geeks: how individuals can silo-bust their lives ; (Re)writing social code: how to keep silos fluid ; Flipping the lens: how doctors tried not to behave like economists ; Bucket-busting: how breaking down silos can produce profits
What do critics say?
Here's what one of the prominent reviewers had to say about the book: "A complex topic and lively writing make this an enjoyable call to action for better integration within organizations." — Publishers Weekly
* The editor of this summary review made every effort to maintain information accuracy, including any published quotes, chapters, or takeaways. If you want to enhance your personal growth, I recommend checking out my list of favorite personal growth books. These books have played a significant role in my life, and each one includes a summary and takeaways to help you apply the concepts.
Chief Editor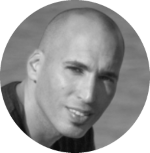 Tal Gur is an author, founder, and impact-driven entrepreneur at heart. After trading his daily grind for a life of his own daring design, he spent a decade pursuing 100 major life goals around the globe. His journey and most recent book, The Art of Fully Living, has led him to found Elevate Society.