The Soft Edge: Summary Review
This is a summary review of The Soft Edge containing key details about the book.
What is The Soft Edge About?
"The Soft Edge" explores the importance of having soft skills, such as empathy, creativity, and passion, in addition to technical expertise, for long-term success in business.
In The Soft Edge, the author examined a variety of enduring companies and found that they have one thing in common; all have leveraged their deepest values alongside strategy and execution, allowing them to fuel growth as well as weather hard times. Karlgaard shares these stories and identifies the five key variables that make up every organization's "soft edge".
Summary Points & Takeaways from The Soft Edge
Some key summary points and takeaways from the book includes:
* The Soft Edge refers to the non-technical aspects of business that can have a big impact on success, such as culture, communication, and relationships.
* Soft edge skills, such as emotional intelligence and effective communication, are becoming increasingly important in the modern business world.
* Companies with strong soft edges outperform those with weak soft edges.
* Leaders must focus on developing their own soft edge skills and fostering a positive company culture to drive success.
* To build a strong soft edge, leaders should focus on creating open communication, fostering positive relationships, and prioritizing ethics and values.
* Investing in the soft edge pays off in terms of increased employee satisfaction, better customer relationships, and improved financial performance.
Who is the author of The Soft Edge?
Rich Karlgaard is an American journalist, bestselling author, award-winning entrepreneur, and speaker.
Book Details
Print length: 272 pages
Genre: Business, Leadership, Nonfiction
The Soft Edge Chapters
Chapter 1:A Wellspring of Enduring Innovation: The Soft Edge
Chapter 2:Hard Versus Soft: The Fight for Resources
Chapter 3:Trust: The Force Multiplier of All Things Good
Chapter 4:Smarts: How Fast Can You and Your Company Adapt?
Chapter 5:Teams: Great Things Come to the Lean and Diverse
Chapter 6:Taste: Beauty Made Practical, Magic Made Profitable
Chapter 7:Story: The Power of Story, Ancient and New
What is a good quote from The Soft Edge?
Top Quote: "Companies that develop trust have a recruiting advantage. They have a retention advantage and a productivity advantage." - The Soft Edge Quotes, Rich Karlgaard
What do critics say?
Here's what one of the prominent reviewers had to say about the book: "The best companies enchant us with purpose, affection, empathy, coolness, and grit. Rich Karlgaard's book shows you how to achieve this lofty goal." — Guy Kawasaki, author of APE: Author, Publisher, Entrepreneur and former chief evangelist of Apple
* The editor of this summary review made every effort to maintain information accuracy, including any published quotes, chapters, or takeaways. If you're interested in enhancing your personal growth, I suggest checking out my list of favorite self-development books. These books have been instrumental in my own personal development and I'm confident they can help you too.
Chief Editor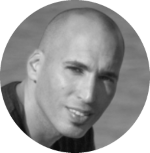 Tal Gur is an author, founder, and impact-driven entrepreneur at heart. After trading his daily grind for a life of his own daring design, he spent a decade pursuing 100 major life goals around the globe. His journey and most recent book, The Art of Fully Living, has led him to found Elevate Society.