This is a summary review of Traction containing key details about the book.
What is Traction About?
Traction will teach the secrets of strengthening the six key components of your business. You'll discover simple yet powerful ways to run your company that will give you and your leadership team more focus, more growth, and more enjoyment. Successful companies are applying Traction every day to run profitable, frustration-free businesses—and you can too.
Who is the author of Traction?
Gino Wickman, bestselling author of Traction, has a passion for helping people get what they want from their businesses. An entrepreneur since the age of 21, Gino has always had an obsession for learning what makes businesses and entrepreneurs thrive.
How long is Traction?
What genre is Traction?
Business, Entrepreneurship, Nonfiction
What are good quotes from Traction?
"Two roles are vital in the Level 10 Meeting. One person must run the meeting. This person will move the team through the agenda and keep them on track. Second, someone must manage the agenda. This person makes sure that the agenda, Scorecard, and Rock Sheet are updated and in front of everyone in each meeting. They update the To-Do and Issues Lists in the agenda each week."
"Everyone should have a copy of the agenda placed in front of them. Your to-dos and your IDS Issues List should be included in the actual printed agenda. Your agenda should fit on one sheet so that you're only managing one piece of paper. You no longer need to take meeting minutes. They should be a thing of the past. If you want to know what was covered in a meeting, check that week's agenda."
"The Scorecard review is the leadership team's opportunity at a high level to examine the five to 15 most important numbers in the organization and to make sure they are on track for the goal."
"Review all to-dos from last week's meeting. To-dos are seven-day action items. From a weekly review comes accountability. By incorporating this agenda item, you will accomplish more as a team. To distinguish a Rock from a to-do, remember that a Rock is a 90-day priority while a to-do is a seven-day action item. To-dos consist of the commitments people make throughout the week that typically don't get captured. For example, "I'll call the printers tomorrow," "It will be shipped tonight," or "I will have every prospect on the list contacted by Friday."
"There should be three types of Issues Lists in your organization: 1. The Issues List in your Vision/ Traction Organizer (V/ TO). These are all company issues that can be shelved beyond 90 days. These issues are tackled in future quarterly meetings. The issues that are not a big enough priority for this week or this quarter must be stored somewhere so that you don't lose sight of them. The V/ TO Issues List is the place for that. This list will include issues as diverse as new product ideas, key employee issues, technology needs, office relocation, capital needs, and the need for HR policies."
"The weekly leadership team Issues List. The time frame on these items is much shorter. These are all of the relevant issues for this week and quarter that must be tackled at the highest level. These issues will be resolved in your weekly leadership team meetings. You should not be solving departmental issues. These will typically be more strategic in nature. If it can be solved at a departmental level, push it down. Leadership issues include things as diverse as company Rocks being off track, a bad number in the Scorecard, key employee issues, major client difficulties, and process-and system-related problems."
"This is where the magic happens. It's time to tackle your Issues List. Great meetings are created by solving problems. You should have 60 minutes for solving issues. This part should always take up most of your meeting."
"The departmental Issues List. These issues are on a more local level. These include all the relevant departmental issues for the week that must be tackled during the weekly departmental meetings."
"When addressing issues, leadership teams spend most of their time discussing the heck out of everything, rarely identifying anything, and hardly ever solving something. It's truly an epidemic within the business world. Most teams suffer from different challenges when solving issues. The common ones include fear of conflict, lack of focus, lack of discipline, lack of commitment, and personal ego."
"THE FIVE POINTS OF THE WEEKLY MEETING PULSE A productive Meeting Pulse should meet the following five criteria. The meetings must 1. be on the same day each week, 2. be at the same time each week, 3. have the same printed agenda, 4. start on time, and 5. end on time. Making the meeting the same day and time creates a routine. Using the same agenda discourages reinventing the wheel; once you have an agenda that works, stick to it. Plus, it also helps to keep the meetings consistent. Start on time, because when you start the meeting late, the part of the meeting that always suffers is the issues-solving time, and that's what matters most in the meeting. You will cut down the best part. And end on time so that you don't push back any following meetings."
"The Issues Solving Track consists of three steps: 1. Identify 2. Discuss 3. Solve To start, you must first examine your Issues List and quickly decide on the top three issues to be solved."
"STEP 1: IDENTIFY Clearly identify the real issue, because the stated problem is rarely the real one. The underlying issue is always a few layers down. Most of the time, the stated problem is a symptom of the real issue, so you must find the root of the matter. By batting the issue back and forth, you will reach the true cause."
― Gino Wickman, Traction
What are the chapters in Traction?
Chapter 1: The Enrepreneurial Operating System: Strengthening the Six Key Components
Chapter 2: Letting Go of the Vine
Chapter 3: The Vision Compnent: Do They See What You Are Saying?
Chapter 4: The People Component: Surround Yourself with Good People
Chapter 5: The Data Component: Safety in Numbers
Chapter 6: The Issues Component: Decide!
Chapter 7: The Process Component: Finding Your Way
Chapter 8: The Traction Component: From Luftmensch to Action!
Chapter 9: Pulling it All Together: The Grand Journey
Chapter 10: Getting Started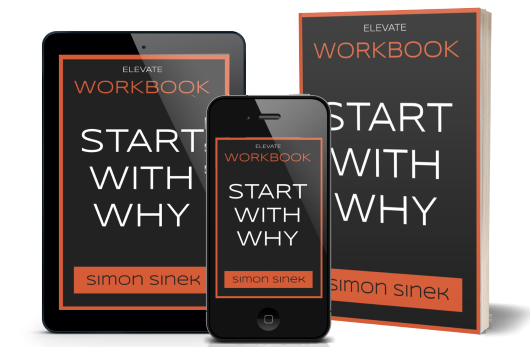 On average, 90% of what we read is forgotten within the first hours after reading... Which is why it's so important to apply what you read.

Click Below to get a free workbook of one of my top recommended books of all times, filled with in-depth insights, action points and self exploration exercises.
Align With Your Why
Get a free workbook of my top recommended books of all times, filled with in-depth insights, action points and self-exploration exercises. Just enter your email below and it will be sent to you instantly
for free
.
* No fluff, No spam, You can always opt out
Founder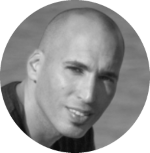 Tal Gur is a location independent entrepreneur, author, and impact investor. After trading his daily grind for a life of his own daring design, he spent a decade pursuing 100 major life goals around the globe. His most recent book and bestseller, The Art of Fully Living - 1 Man, 10 Years, 100 Life Goals Around the World, has set the stage for his new mission: elevating society to its abundance potential.