This is a summary review of Tribe containing key details about Tribe.
What is Tribe About?
"Tribe: On Homecoming and Belonging" is a book by Sebastian Junger, an American journalist and author. In this book, Junger explores the concept of tribe and how it relates to human nature and well-being.
Tribe explores what we can learn from tribal societies about loyalty, belonging, and the eternal human quest for meaning. It explains the irony that-for many veterans as well as civilians-war feels better than peace, adversity can turn out to be a blessing, and disasters are sometimes remembered more fondly than weddings or tropical vacations. Tribe explains why we are stronger when we come together, and how that can be achieved even in today's divided world.
Summary Points & Takeaways from Tribe
Some key summary points and takeaways from the book include:
* The Loss of Tribe: Junger argues that modern society has lost the sense of tribe that has been a fundamental part of human life for thousands of years. He claims that this loss has led to feelings of loneliness, isolation, and disconnection, which can have negative effects on mental and physical health.
* The Importance of Belonging: Junger argues that belonging to a tribe is a fundamental human need, and that people who feel a sense of belonging to a group are more likely to experience happiness, fulfillment, and a sense of purpose.
* The Benefits of Tribe: Junger claims that tribes can provide a sense of security and support, as well as a sense of shared identity and purpose. He also argues that tribes can help people to cope with difficult situations, such as war or natural disasters, by providing a sense of community and togetherness.
* The Importance of Community: Junger argues that modern society needs to prioritize community and create opportunities for people to come together and form tribes. He suggests that this could be achieved by strengthening local communities, creating new opportunities for social interaction, and encouraging people to become more involved in their communities.
* Overall, "Tribe" is a thought-provoking book that highlights the importance of tribe and belonging in human life. It offers a fresh perspective on the effects of modern society on human happiness and well-being, and provides insights into how we can create a more connected and supportive world.
Who is the author of Tribe?
Sebastian Junger is an American journalist, author and filmmaker who has reported in-the-field on dirty, dangerous and demanding occupations and the experience of infantry combat.
Book details
Print length: 182 pages
Genre: Nonfiction, Psychology, History
What are the chapters in Tribe?
Chapter 1 The men and the dogs
Chapter 2 War makes you an animal
Chapter 3 In bitter safety I awake
Chapter 4 Calling home from Mars
Chapter 5 Postscript
What is a good quote from Tribe?
Top Quote: "Humans don't mind hardship, in fact they thrive on it; what they mind is not feeling necessary." (Meaning) - Tribe Quotes, Sebastian Junger
What do critics say?
Here's what one of the prominent reviewers had to say about the book: "Junger has raised one of the most provocative ideas of this campaign season—and accidentally written one of its most intriguing political books." — The New York Times
* The editor of this summary review made every effort to maintain information accuracy, including any published quotes, chapters, or takeaways. If you want to enhance your personal growth, I recommend checking out my list of favorite personal growth books. These books have played a significant role in my life, and each one includes a summary and takeaways to help you apply the concepts.
Chief Editor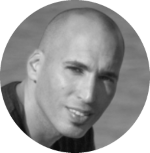 Tal Gur is an author, founder, and impact-driven entrepreneur at heart. After trading his daily grind for a life of his own daring design, he spent a decade pursuing 100 major life goals around the globe. His journey and most recent book, The Art of Fully Living, has led him to found Elevate Society.