Tyler Tervooren: Remarkable Life Using Smart Risk Taking
Deep down we all know that life is best when we're pushing ourselves and stepping outside our comfort zones. When we take risks and discover new limits.
But not all risks are created equal.
Tyler Tervooren, an independent entrepreneur, a Marathon runner, and a mountain climber who has climbed some of the highest peaks on earth, knows this fact very well.
These days he practices and promotes the art of smart risk-taking. His web-based company Riskology serves as a guide to the adventure of getting what you want out of life.
Tyler's story starts small, in a little town with nowhere to go but down the narrow, well-travelled path toward comfort, security, and mediocrity.
Tyler knew the world was bigger than that; he struck out on his own, tried out a few ideas, and when he failed, he picked himself up and tried again -- not harder, but smarter.
Using proven insights from his own lived experience and authoritative research in social psychology, Tyler empowers thousands of accomplished and rookie "Riskologists" all over the globe.
Check out my interview with Tyler for tips on dreaming BIG.
1. Hey Tyler, can you tell us a bit about yourself? How did you become an entrepreneur? What ultimately led you to make a lifestyle change?
Sure. So my story starts pretty simply. I grew up in a small town and headed down the traditional life and career path. I didn't become self-employed until I got fired from my comfy, well-paid job. In a way, I was kind of tossed into my situation.
But I've always tried to live in a way where I didn't depend on someone else for my life to function properly, so when I lost my job, I decided it was time to untether from the traditional employment approach.
2. How did growing up in a small town influence your thinking? When did you know that you would seek out a different path -- not the easy one? What were your first steps?
In a way, it really helped me focus on the fundamentals of living a good life. We didn't have a lot of fancy distractions, so we enjoyed life for life itself. But it also provided a pretty concrete "this is how you do it" philosophy on your life path. If you stepped too far out of line, people really noticed, and they didn't like it. In a small town where everyone knows each other, that can lead to isolation, so you tend not to do it!
I always wanted something different from that, but I didn't make the choice to pursue it in a big way until I lost my job. And the first step I took was just to look for other people who were living the way I wanted to. I tried to build friendships and community around that.
3. What did you learn from your first business ventures, your false starts and flat-out failures? How did you transfer what you learned to your next endeavors?
I'm a huge proponent of "iterative learning"—do something, learn from it, improve on it, and try again. Luckily, though, I haven't had any outright failures in the business world because I don't do business the way most do. Rather than starting something big and hoping it works, I do a lot of market research and I start very small with something I like to call a microbusiness. They don't make a lot of money but, if you find a good one, you can scale it up to something much bigger. So you never put all that much on the line to begin with.
I don't think I've ever lost money this way, actually. Many projects are very "low earners" that I abandon, but they don't leave me in the red.
4. From your definition of a "Riskologist" ("a practitioner of smart risks who thrives in an uncertain world"), it's clear that you aren't born a Riskologist; you have to become one, through life practices. Can anyone become a Riskologist? Where does this training begin?
Oh absolutely! Anyone can become a Smart Riskologist, and it all starts with just being aware of the decision you make about your life every day and committing to improving them little by little over time.
Like you mentioned in your last question, it's all about iterative learning.
5. You explain how you usually set goals for yourself one at a time with a deadline, and only under certain circumstances do you "double up." What do you hope to gain from your current double challenge: summit the highest peak and run a marathon on each continent?
Funny you ask that! I'm actually not pursuing them together anymore. I was at first, but now I've realized that focusing on one at a time is a much faster path to success. It keeps me focused on one goal and eliminates distractions or having to regularly choose between one or another.
Today, I really advocate focusing on one thing at a time. It's hard to do, but it's definitely worth it.
6. Are the physical challenges a necessary part of the practice of "Riskology"? What makes a good challenge, and how is it related to taking smart risks?
I wouldn't say that physical challenges are required, but a Smart Riskologist should, I think, care about the health of their body. Pursuing some sort of physical challenge is a great way to motivate yourself to stay in shape and keep yourself physically nimble.
Also, exercise has a huge impact on your mood and how your brain processes information, so keeping yourself challenged physically is an important part of making smart decisions in other parts of your life.
7. How did you approach the challenge of online marketing? How did you get so many people interested in what you were doing? In what ways is the community of Riskology -- being connected to people doing extraordinary things -- important for the practice?
I approached it much the way I approach other things that interest me but I don't know how to do: lots of research combined with lots of practice in the field. I've run many different campaigns to increase interest in my project, and only some of them have worked. So, I learn, try, purge, and continue.
I'm also lucky to be working on something that is naturally interesting and meaningful to people, so I don't have to do much of a sales job! And the community has been incredibly important to me and many others because it's a way for people focused on the same big things to connect and share experiences. The Internet—for all it's socialness—can still be a lonely place in some ways, and the community at Riskology.co has filled a little void for people.
8. How did you manage to gain freedom through Riskology? How did you begin packaging your experience into resources and products that other people need?
Well, freedom is an interesting concept, but I definitley do feel like the site has provided some really beneficial things to my life, not the least of which is simply keeping my eye on the ball and staying sharp about taking risks in my own life.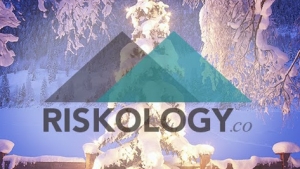 And the products have just been a natural extension of that. Part of running the site has been exploring new ideas in risk taking and learning how to do different and meaningful things. All the products I've created so far are the results of my own explorations. I make myself a guinea pig for learning how to, say, build an audience online or start a microbusiness. Then I boil down the critical parts from years of experience as well as new research into something anyone can pick up and re-create much faster.
9. Based on the responses that you've received, how would you describe the impact of Riskology? Have you also been the inspiration for risks that were not-so smart? How do you advise people in the case of failure?
Riskology.co has been a great resource for lots of people. Some folks come and just want to read, dipping their toes in and following along. And a smaller but still very significant group is actively working on their own big risks and life challenges.
The goal, of course, is to move people from just reading to actually doing and taking on new challenges.
10. You have several 'homes' on the web, your business's webpages and your personal homepage. Tylertervooren.com couldn't be more minimal, with just a few links to your interests and accomplishments. Does this style say anything about Tyler Tervooren, or perhaps about the relationship between the personal journey and the development of your business?
You might be thinking a little too hard on that one. 😉
I'm a pretty minimal kind of guy. The personal site is very minimalistic for that reason, but also because I try not to make too much of a spectacle of myself. Riskology and the mission should be much bigger than me and should include the whole community, so I try to emphasize the principles and show off other people's stories. As a result, I just don't spend much time working on my personal site!
11. After you conquer a few more mountains, what will your next challenge be?
Well, I actually haven't gone mountain climbing in a while! Right now, I'm working to finish my quest for the 7 Continents Club which is running a marathon on every continent. And I'm happy to announce I'm answering your questions from a plane on the way to Antarctica to complete my last one.
This has been 4 years in the making, and it's come with all kinds of challenges, so I'm not really focused on what comes next. I'm just trying to give this goal the respect and focus it deserves until it's done. After that, I'll give myself plenty of time to reflect and remember the experience before worrying about what comes next. It's quite refreshing to focus on just one big thing at a time!
Thanks Tyler and good luck with running the Antarctic Marathon!
----
Tyler Tervooren is a writer, adventurer, and a smart risk taker. You can find more about him at riskology.co or on Twitter at @tylertervooren
Chief Editor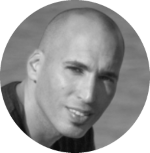 Tal Gur is an author, founder, and impact-driven entrepreneur at heart. After trading his daily grind for a life of his own daring design, he spent a decade pursuing 100 major life goals around the globe. His journey and most recent book, The Art of Fully Living, has led him to found Elevate Society.