Vaporized: Summary Review
This is a summary review of Vaporized containing key details about the book.
What is Vaporized About?
Vaporized takes us inside the world's largest cultural and economic transformation since the industrial revolution, and explains what it means to consumers, employers and policy makers. Dynamic and engaging, the author does for digital business theory what Malcolm Gladwell has done for sociology, translating a complex, arcane subject in approachable and relevant terms.
Who is the author of Vaporized?
Robert Tercek is one of the world's most prolific creators of interactive content. He has created breakthrough entertainment experiences for every digital platform and served in key positions in the digital divisions of The Oprah Winfrey Network and Sony Entertainment.
How long is Vaporized?
What genre is Vaporized?
Nonfiction, Business
What are good quotes from Vaporized?
"In its quest to organize the world's information, Google has scoured vast troves of data to amass the greatest accumulation of information assets on the planet, including the billions of search queries on google.com and YouTube and the billions of interactions on Android, the dominant operating system for most mobile devices. Google also controls an ever-growing index of the world's websites and the browsing history of more than 2 billion users, three types of maps of the Earth's surface and traffic patterns, a real-time list of trending topics, the largest archive of discussions in Usenet groups, the entire contents of 20 million books, a huge collection of photographs, the largest collection of video on the planet, the largest online email repository, even the largest archive of DNA data."
"Apple has $194 billion in cash on hand. That's enough to buy 483 of the S&P 500 companies."
"everyday life is about to get strange or amazing, depending upon how comfortable you are with devices that talk back."
― Robert Tercek, Vaporized
What are the chapters in Vaporized?
Chapter 1: What is Vaporized?
Chapter 2: From Print to Pixels
Chapter 3: Television and Institutional Denial
Chapter 4: Switchboards, Markets, Platforms, Ecosystems
Chapter 5: Big Bullies in the App Dictatorship
Chapter 6: Big Data and the Everything Graph
Chapter 7: Smart Things and the Data Layer
Chapter 8: The Rise of the Peer-to-Peer Economy
Chapter 9: Robotics and the Vaporization of Labor
Chapter 10: Will Education be Vaporized?
Chapter 11: The Vaporized Self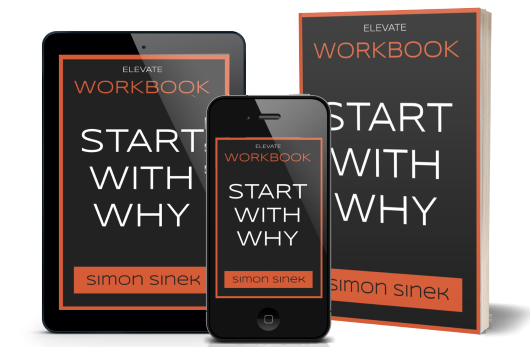 On average, 90% of what we read is forgotten within the first hours after reading... Which is why it's so important to apply what you read.

Click Below to get a free workbook of one of my top recommended books of all times, filled with in-depth insights, action points and self exploration exercises.
Align With Your Why
Get a free workbook of my top recommended books of all times, filled with in-depth insights, action points and self-exploration exercises. Just enter your email below and it will be sent to you instantly
for free
.
* No fluff, No spam, You can always opt out
Founder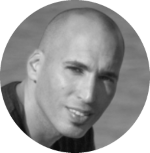 Tal Gur is a location independent entrepreneur, author, and impact investor. After trading his daily grind for a life of his own daring design, he spent a decade pursuing 100 major life goals around the globe. His most recent book and bestseller, The Art of Fully Living - 1 Man, 10 Years, 100 Life Goals Around the World, has set the stage for his new mission: elevating society to its abundance potential.