What goals should we pursue?
A worthy goal can continuously motivate and energize us, but an unworthy goal can easily become flawed.
First we should ask ourselves: What are we really looking for? Is that a new car? Better house? better job?
A deeper inquiry might reveal to us that what we really want is to fulfill specific emotions. Those emotions can guide us, provide direction, a map.
And if we take a deeper inquiry and examine those emotions we will reveal a list of values. Those set of values can then guide us for our goal setting.
Ask yourself what value or values are not fulfilled right now? Which one is lacking the most? Think about which value if achieved will make the most difference in your life.
Is it freedom? Security? Ambition? Balance? Beauty? Success?
A set of values can drive us; provide energy, clarity, focus so its highly important that we prioritize the ones that are most important for us right now.
Once chosen it's now all about the choices we make each and every second in our life, the smallest ones.... 
Founder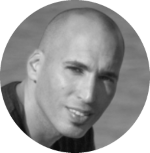 Tal Gur is a location independent entrepreneur, author, and impact investor. After trading his daily grind for a life of his own daring design, he spent a decade pursuing 100 major life goals around the globe. His most recent book and bestseller, The Art of Fully Living - 1 Man, 10 Years, 100 Life Goals Around the World, has set the stage for his new mission: elevating society to its abundance potential.