What Great Brands Do: Summary Review
This is a summary review of What Great Brands Do containing key details about the book.
What is What Great Brands Do About?
What Great Brands Do teaches an innovative brand-as-business strategy that enhances brand identity while boosting profit margins, improving company culture, and creating stronger stakeholder relationships. Drawing from twenty-five years of consulting work with such top brands as Frito-Lay, Sony, Nautica, and Burger King, Yohn explains key principles of her brand-as-business strategy.
Who is the author of What Great Brands Do?
Blending a fresh perspective, over twenty-five years of experience, and a talent for inspiring audiences, San Francisco-based Denise Lee Yohn is the author of What Great Brands Do and is a leading authority on building and positioning exceptional brands.
How long is What Great Brands Do?
What genre is What Great Brands Do?
Business, Nonfiction, Management
What are good quotes from What Great Brands Do?
"The contents of a Brand Toolbox depend on the specific needs of the company but usually a Brand Toolbox contains An explanation of your brand strategy along with background and rationale so that everyone can understand why you're doing what you're doing, and definitions of key terms so everyone grasps the meaning behind the words Principles and guidelines for delivering brand values and attributes at key touchpoints between your brand and the outside world Sample applications for how the brand should be expressed and delivered Guides that walk people through important decisions, along with outlines that map processes so that people learn how to do things on brand like select a co-marketing partner and screen a new product"
"Creating a Brand Toolbox is an important first step in fostering a strong brand culture, but the managers of great brands know that simply producing brand content and tools is not enough. They stage Brand Engagement Sessions featuring hands-on exercises and immersive experiences to ensure that brand understanding is followed with appropriate actions and decision making by their staff."
"To make an emotional connection with any customer, it follows that you should segment the market in a way that is needs-based, and connect with prospects at the moments when those needs are greatest. The best way to address fast food customers would be on the basis of needs-based usage occasions: "the don't-have-to-think-about-it quick bite when on the go," "socializing with friends and family" or "craving a particular menu item." Those were the segments that helped shape our strategies, not the usual demographic segments broken down by age and income. Age and income cannot help you fully anticipate and satisfy emotional needs. Needs-states can. (See Chapter Four to learn how to identify customer needs-states.)"
"With great brands, however, the culture and the values don't play supporting roles in business operations—culture and values are the brand, and they're used to inform business decisions and employee actions."
― Denise Lee Yohn, What Great Brands Do
What are the chapters in What Great Brands Do?
Chapter 1: Great Brands Start Inside
Chapter 2: Great Brands Avoid Selling Products
Chapter 3: Great Brands Ignore Trends
Chapter 4: Great Brands Don't Chase Customers
Chapter 5: Great Brands Sweat the Small Stuff
Chapter 6: Great Brands Commit and Stay Committed
Chapter 7: Great Brands Never Have to "Give Back"
Chapter 8: The Eight Priciple: Brand as Business
Chief Editor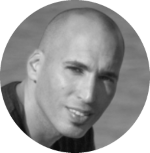 Tal Gur is an impact-driven entrepreneur, author, and investor. After trading his daily grind for a life of his own daring design, he spent a decade pursuing 100 major life goals around the globe. His journey and most recent book, The Art of Fully Living - 1 Man, 10 Years, 100 Life Goals Around the World, has led him to found Elevate Society and other impact-driven ventures.