What Great Brands Do: Summary Review
This is a summary review of What Great Brands Do containing key details about the book.
What is What Great Brands Do About?
What Great Brands Do by Denise Lee Yohn is a book that provides insights and strategies for businesses to build and sustain great brands. The book focuses on seven key principles that great brands follow, including defining and aligning their brand purpose, creating a differentiated brand identity, and delivering a consistent and integrated brand experience across all touchpoints. The book provides real-world examples and case studies of companies that have successfully built great brands, and offers practical advice and tools for businesses to apply these principles to their own brand strategy.
What Great Brands Do teaches an innovative brand-as-business strategy that enhances brand identity while boosting profit margins, improving company culture, and creating stronger stakeholder relationships. Drawing from twenty-five years of consulting work with such top brands as Frito-Lay, Sony, Nautica, and Burger King, Yohn explains key principles of her brand-as-business strategy.
Summary Points & Takeaways from What Great Brands Do
Some key summary points and takeaways from the book include:
* Great brands have a clear purpose and a unique brand promise that they consistently deliver on.
* Great brands don't just sell products or services, they create emotional connections with their customers.
* Great brands focus on creating a total customer experience, from the first interaction to long-term loyalty.
* Great brands understand that their brand is more than just a logo or tagline, it's the sum total of every interaction and experience a customer has with the company.
* Great brands constantly innovate and evolve to stay relevant and meet the changing needs and preferences of their customers.
* Great brands understand that branding is not just the responsibility of the marketing department, but of everyone in the organization.
* Great brands don't just follow trends, they set them.
* Great brands are authentic and transparent in their communication with customers, employees, and other stakeholders.
* Great brands build strong cultures and attract and retain top talent who are aligned with their values and purpose.
* Great brands create value not just for their customers, but for society as a whole, through initiatives that support their purpose and mission.
Who is the author of What Great Brands Do?
Blending a fresh perspective, over twenty-five years of experience, and a talent for inspiring audiences, San Francisco-based Denise Lee Yohn is the author of What Great Brands Do and is a leading authority on building and positioning exceptional brands.
What are good quotes from What Great Brands Do?
"To make an emotional connection with any customer, it follows that you should segment the market in a way that is needs-based, and connect with prospects at the moments when those needs are greatest.
― Denise Lee Yohn, What Great Brands Do
Book details
Print length: 272 Pages
Genre: Business, Nonfiction, Management
What are the chapters in What Great Brands Do?
Chapter 1: Great Brands Start Inside
Chapter 2: Great Brands Avoid Selling Products
Chapter 3: Great Brands Ignore Trends
Chapter 4: Great Brands Don't Chase Customers
Chapter 5: Great Brands Sweat the Small Stuff
Chapter 6: Great Brands Commit and Stay Committed
Chapter 7: Great Brands Never Have to "Give Back"
Chapter 8: The Eight Priciple: Brand as Business
What do critics say?
Here's what one of the prominent reviewers had to say about the book: " Yohn's book is helpful reading for executives and managers at all levels, and it will guide the next generation of great brands." — Publishers Weekly
* The editor of this summary review made every effort to maintain information accuracy, including any published quotes, chapters, or takeaways. If you're interested in furthering your personal development, I invite you to check out my list of favorite personal development books page. On this page, you'll find a curated list of books that have personally impacted my life, each with a summary and key lessons.
Chief Editor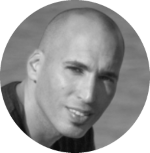 Tal Gur is an author, founder, and impact-driven entrepreneur at heart. After trading his daily grind for a life of his own daring design, he spent a decade pursuing 100 major life goals around the globe. His journey and most recent book, The Art of Fully Living, has led him to found Elevate Society.