What is the meaning of life?
I have recently read "Man's search for meaning" by Victor Frankel, an excellent book that describes experiences in a concentration camp of a holocaust survivor.
Victor Frankel observed that those who had no aim or purpose eventually gave up and died . They simply could not see any more sense with their sufferings, or in other words they lost meaning in their lives.
Frankel could see himself teaching psychology after his release. He set himself a goal and by believing in it he survived the camps.
This observation provides a close link between the meaning of life and one's future aims and expectation. In the Nazi camps, Shortage of those meant death.
" Life ultimately means taking the responsibility to reveal the right answer to its problems and to fulfil the tasks which it constantly sets for each one of us.
These tasks, and therefore the meaning of life, differ from man to man, and from moment to moment. Thus it is impossible to define the meaning of life in a general way. Questions about the meaning of life can never be answered by sweeping statements. "Life" does not mean something vague, but something very real and concrete, just as life's tasks are also very real and concrete. They form man's destiny, which is different and unique for each individual. No man and no destiny can be compared with any other man or any other destiny."
The answer is therefore different for each person. The meaning of life is to give life a purpose which can have many shapes or forms, depending on the individual and the situation.
Set yourself life goals, Aim to achieve them, live them daily and hourly, accept the challenges along the way and you found yourself an answer to the ultimate question.
With love.
Chief Editor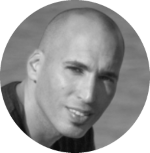 Tal Gur is a location independent entrepreneur, author, and impact investor. After trading his daily grind for a life of his own daring design, he spent a decade pursuing 100 major life goals around the globe. His most recent book and bestseller, The Art of Fully Living - 1 Man, 10 Years, 100 Life Goals Around the World, has set the stage for his new mission: elevating society to its abundance potential.