When you practice gratefulness, there is a sense of respect toward others.
What's the meaning of this quote?
Quote Meaning: This quote highlights the transformative power of practicing gratitude and its impact on our perception of others. It suggests that by cultivating a mindset of gratefulness, we develop a deep sense of respect and appreciation for the people in our lives.
The quote emphasizes that gratitude goes beyond mere acknowledgment of the things we possess or the experiences we enjoy. It is about recognizing and valuing the contributions, support, and kindness extended to us by others. When we practice gratefulness, we become more aware of the efforts, sacrifices, and positive impacts that others have had on our lives.

ELEVATE
Free Resource: A step-by-step blueprint to help you set and realize big dreams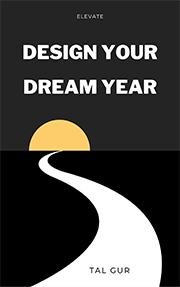 By embracing gratitude, we shift our focus from entitlement or self-centeredness to recognizing the interconnectedness of our lives with those around us. We develop empathy and a genuine appreciation for the diverse talents, perspectives, and experiences that others bring. Gratitude helps us see the inherent worth and value in every individual, fostering a sense of respect and reverence for their presence in our lives.
Moreover, the quote implies that practicing gratitude fosters healthier relationships and promotes a positive and harmonious environment. When we express gratitude and show respect towards others, it creates a sense of validation and affirmation. It strengthens interpersonal connections, encourages kindness, and cultivates an atmosphere of mutual appreciation and support.
By practicing gratitude, we become more attuned to the efforts and contributions of others, leading to a deeper understanding of their value and significance. It inspires us to treat others with kindness, empathy, and respect, creating a positive cycle of gratitude and respect within our interactions and relationships.
Who said the quote?
The quote "When you practice gratefulness, there is a sense of respect toward others." was said by Dalai Lama (Bio / Quotes). The Dalai Lama is the spiritual leader of the Tibetan people and a revered figure in the Buddhist tradition.
Chief Editor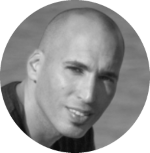 Tal Gur is an author, founder, and impact-driven entrepreneur at heart. After trading his daily grind for a life of his own daring design, he spent a decade pursuing 100 major life goals around the globe. His journey and most recent book, The Art of Fully Living, has led him to found Elevate Society.