Year of Yes: Summary Review
This is a summary review of Year of Yes containing key details about Year of Yes.
What is Year of Yes About?
"Year of Yes" is a memoir by Shonda Rhimes, the creator of popular television shows like Grey's Anatomy and Scandal. The book describes her journey of embracing positivity and saying "yes" to new opportunities and experiences.
In Year of Yes, the author reveals how saying YES changed her life - and how it can change yours too. With three hit shows on television and three children at home, she had lots of good reasons to say no when invitations arrived. And to an introvert like Shonda, who describes herself as 'hugging the walls' at social events and experiencing panic attacks before press interviews, there was a particular benefit to saying no: nothing new to fear. Then came Thanksgiving 2013, when Shonda's sister Delorse muttered six little words at her: You never say yes to anything.
Summary Points & Takeaways from Year of Yes
Some key summary points and takeaways from the book include:
* The importance of stepping outside of your comfort zone: Rhimes writes about how saying "yes" to new opportunities and experiences helped her to grow and become more confident.
* The power of positive self-talk: Rhimes emphasizes the importance of being kind to yourself and speaking to yourself in a positive manner.
* The benefits of prioritizing self-care: Rhimes writes about the importance of taking care of yourself, both physically and mentally, in order to be your best self.
* The value of embracing change: Rhimes discusses how saying "yes" to new opportunities and experiences helped her to let go of old patterns and embrace change.
* The importance of surrounding yourself with supportive people: Rhimes writes about how having a supportive network of friends and family can help you to achieve your goals and overcome obstacles.
* Overall, "Year of Yes" is a motivational and inspiring book that encourages readers to embrace positivity, take chances, and live life to the fullest.
Who is the author of Year of Yes?
Shonda Lynn Rhimes is an American television producer, screenwriter, and author. She is best known as the showrunner—creator, head writer, and executive producer—of the television medical drama Grey's Anatomy, its spin-off Private Practice, and the political thriller series Scandal.
Book details
Print length: 352 pages
Genre: Nonfiction, Memoir, Audiobook
What is a good quote from Year of Yes?
Top Quote: "There is one rule. The rule is: there are no rules. Happiness comes from living as you need to, as you want to. As your inner voice tells you to. Happiness comes from being who you actually are instead of who you think you are supposed to be." - Year of Yes Quotes, Shonda Rhimes
What do critics say?
Here's what one of the prominent reviewers had to say about the book: "There's real value in the experiences Rhimes shares… When, for example, she discusses learning to take better care of herself, the memoir feels honest, raw and revelatory." — The Washington Post
* The editor of this summary review made every effort to maintain information accuracy, including any published quotes, chapters, or takeaways. If you're interested in furthering your personal growth, you may want to explore my list of favorite self-improvement books. These books, which have had a significant impact on my life, are carefully curated and come with summaries and key lessons.
Chief Editor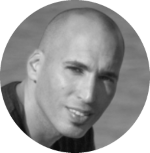 Tal Gur is an author, founder, and impact-driven entrepreneur at heart. After trading his daily grind for a life of his own daring design, he spent a decade pursuing 100 major life goals around the globe. His journey and most recent book, The Art of Fully Living, has led him to found Elevate Society.