You Are Not Your Brain: Summary Review
This is a summary review of You Are Not Your Brain containing key details about You Are Not Your Brain.
What is You Are Not Your Brain About?
"You Are Not Your Brain" by Jeffrey M. Schwartz and Rebecca Gladding is a book about the relationship between the brain and the mind and how to overcome negative thoughts and habits. The main takeaway from this book is that although the brain influences our thoughts, feelings, and behaviors, it does not define who we are. Instead, we have the power to change our brain through intentional, focused actions.
The authors work to refine a program that successfully explains how the brain works and why we often feel besieged by overactive brain circuits (i.e. bad habits, social anxieties, etc.) the key to making life changes that you want—to make your brain work for you—is to consciously choose to "starve" these circuits of focused attention, thereby decreasing their influence and strength. You Are Not Your Brain carefully outlines their program, showing readers how to identify negative impulses, channel them through the power of focused attention, and ultimately lead more fulfilling and empowered lives.
Summary Points & Takeaways from You Are Not Your Brain
Some key summary points and takeaways from the book include:
* The book introduces the concept of "mindfulness-based behavioral therapy," which is a combination of mindfulness meditation and cognitive behavioral therapy. This approach helps individuals gain awareness of their thoughts and feelings and develop strategies to overcome negative thought patterns.
* The authors argue that the key to breaking negative habits and changing the brain is to focus on the present moment and not get caught up in past failures or future worries. By developing a practice of mindfulness and cognitive therapy, individuals can learn to "re-wire" their brain, replacing negative thought patterns with positive, constructive ones.
* The book empowers individuals to take control of their thoughts and habits by teaching them the skills of mindfulness and cognitive therapy. The authors emphasize that change is possible, and that individuals have the power to overcome negative thoughts and lead a more fulfilling life.
Who is the author of You Are Not Your Brain?
Jeffrey M. Schwartz, M.D., is a research psychiatrist at UCLA School of Medicine and a seminal thinker and researcher in the field of self-directed neuroplasticity.
Rebecca Gladding, M.D., is a psychiatrist specializing in anxiety and depression. She recently was Medical Director of the UCLA Adult Inpatient Eating Disorders Program.
Book details
Print length: 384 pages
Genre: Self Help, Psychology, Nonfiction
What are the chapters in You Are Not Your Brain?
Chapter 1: You Are Not Your Brain
Chapter 2: Using Your Mind to Change Your Brain: The Power of Self-Directed Neuroplasticity and Meaningful Goals
Chapter 3: Why Habits Are So Hard to Break
Chapter 4: Why These Sensations Feel So Real: The Biology of Deceptive Brain Messages
Chapter 5: A New Sense of Self: Overcoming Your Deceptive Brain Messages with the Four Steps
Chapter 6: Ignoring, Minimizing, and Neglecting: How Deceptive Brain Messages Distort Your View of Yourself
Chapter 7: Moving Forward with the Four Steps: Tips and Recommendations
Chapter 8: You Can't Change What You Can't See. The Power of Awareness and Step 1: Relabel
Chapter 9: Changing Your Relationship to Deceptive Brain Messages with Step 2: Reframe
Chapter 10: Reframing Your Thinking Errors
Chapter 11. The Power Is in the Focus: Step 3: Refocus
Chapter 12. Progressive Mindfulness and Step 4 Revalue
Chapter 13. What Is Going On Here? Is This a True Emotion or an Emotional Sensation?
Chapter 14. Using the Four Steps to Help You Move Forward in Your Life
Chapter 15. Putting It All Together
What do critics say?
Here's what one of the prominent reviewers had to say about the book: "A testament to mind over brain ... It's the truth of the matter that sheer willpower can truly make you break free." — Leonardo DiCaprio
* The editor of this summary review made every effort to maintain information accuracy, including any published quotes, chapters, or takeaways. If you're interested in enhancing your personal growth, I suggest checking out my list of favorite self-development books. These books have been instrumental in my own personal development and I'm confident they can help you too.
Chief Editor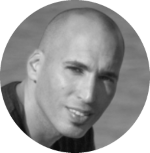 Tal Gur is an author, founder, and impact-driven entrepreneur at heart. After trading his daily grind for a life of his own daring design, he spent a decade pursuing 100 major life goals around the globe. His journey and most recent book, The Art of Fully Living, has led him to found Elevate Society.