You only get better by playing.
What's the meaning of this quote?
Quote Meaning: This quote conveys a fundamental principle of improvement and mastery in any endeavor: the need for active and continuous participation or practice. It emphasizes that the path to becoming better at something, whether it's a sport, a skill, a profession, or a hobby, involves consistent and engaged effort.
At its core, this quote suggests that improvement doesn't happen passively or by simply observing from the sidelines; it requires active involvement and practice. The word "playing" here is used in a broad sense to encompass any form of engagement or participation in the activity you want to excel in.

ELEVATE
Free Resource: A step-by-step blueprint to help you set and realize big dreams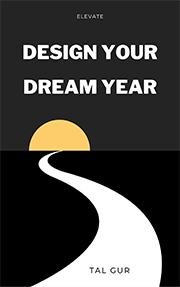 To get better at something, you need to immerse yourself in it, take risks, make mistakes, and learn from those experiences. Mastery often involves a cycle of trial and error, where each attempt, whether successful or not, contributes to your growth and development.
Additionally, "playing" implies a sense of enjoyment and passion for what you're doing. When you genuinely enjoy the process of improvement, you're more likely to invest the time and effort required to become better.
In essence, this quote serves as a reminder that growth and improvement are active pursuits. If you want to excel in any area of life, you must be willing to engage, practice, and embrace the journey of continuous learning and refinement. It encourages us to have a playful, exploratory attitude towards our goals and aspirations, recognizing that progress is a result of ongoing effort and engagement.
Who said the quote?
The quote "You only get better by playing." was said by Buddy Rich (Quotes). Buddy Rich was an iconic jazz drummer, revered for his incredible talent, speed, and improvisational skills.
Chief Editor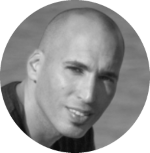 Tal Gur is an author, founder, and impact-driven entrepreneur at heart. After trading his daily grind for a life of his own daring design, he spent a decade pursuing 100 major life goals around the globe. His journey and most recent book, The Art of Fully Living, has led him to found Elevate Society.