Your Best Year Ever: Summary Review
This is a summary review of Your Best Year Ever containing key details about Your Best Year Ever.
What is Your Best Year Ever About?
"Your Best Year Ever" is a book by Michael Hyatt that focuses on helping readers achieve their goals and live their best life.
We all want to live a life that matters. We all want to reach our full potential. But too often we find ourselves overwhelmed by the day-to-day. Our big goals get pushed to the back burner--and then, more often than not, they get forgotten. In Your Best Year Ever, the author shares a powerful, proven, research-driven system for setting and achieving goals. Anyone who is tired of not seeing progress in their personal, intellectual, business, relationship, or financial goals will treasure the field-tested wisdom found in these pages.
Summary Points & Takeaways from Your Best Year Ever
Some key summary points and takeaways from the book include:
* Clarify Your Vision: Hyatt emphasizes the importance of having a clear and compelling vision for your life. This vision should be something that excites and inspires you.
* Set Priorities: With a clear vision, you can then set priorities that align with that vision. Hyatt stresses the importance of focusing on what truly matters and letting go of distractions and unimportant tasks.
* Make a Plan: Once you have set your priorities, Hyatt suggests making a detailed plan for how you will achieve your goals. This plan should include specific steps, deadlines, and metrics for measuring progress.
* Focus on Progress, Not Perfection: Hyatt encourages readers to focus on making progress towards their goals, rather than striving for perfection. He stresses the importance of celebrating small wins along the way.
* Cultivate Habits: Hyatt emphasizes the power of habits in achieving success and achieving your goals. He suggests focusing on forming new habits that support your goals, rather than trying to change everything at once.
* Create an Environment for Success: Hyatt encourages readers to create an environment that supports their goals and vision. This includes surrounding yourself with positive and supportive people, and creating a physical space that helps you focus and be productive.
* Celebrate Success: Hyatt emphasizes the importance of celebrating your achievements, no matter how small. Celebrating your successes helps build momentum and keeps you motivated to continue making progress towards your goals.
Who is the author of Your Best Year Ever?
Michael Scott Hyatt is an American author, podcaster, blogger, speaker, and the CEO and founder of Michael Hyatt & Company. He has written several books about leadership, productivity, and goal setting.
Book details
Print length: 272 pages
Genre: Self Help, Nonfiction, Personal Development
What is a good quote from Your Best Year Ever?
Top Quote: "I can do anything I want. I just can't do everything I want." (Meaning) - Your Best Year Ever Quotes, Michael Hyatt
* The editor of this summary review made every effort to maintain information accuracy, including any published quotes, chapters, or takeaways. If you want to enhance your personal growth, I recommend checking out my list of favorite personal growth books. These books have played a significant role in my life, and each one includes a summary and takeaways to help you apply the concepts.
Chief Editor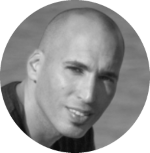 Tal Gur is an author, founder, and impact-driven entrepreneur at heart. After trading his daily grind for a life of his own daring design, he spent a decade pursuing 100 major life goals around the globe. His journey and most recent book, The Art of Fully Living, has led him to found Elevate Society.