Your Brain at Work: Summary Review
This is a summary review of Your Brain at Work containing key details about Your Brain at Work.
What is Your Brain at Work About?
"Your Brain at Work" by David Rock explores how the brain functions in the workplace and provides practical strategies for improving productivity and reducing stress.
In Your Brain at Work, the author takes readers inside the heads—literally—of a modern two-career couple as they mentally process their workday to reveal how we can better organize, prioritize, remember, and process our daily lives. He shows how it's possible for this couple, and thus the reader, not only to survive in today's overwhelming work environment but succeed in it—and still feel energized and accomplished at the end of the day.
Summary Points & Takeaways from Your Brain at Work
Some key summary points and takeaways from the book include:
* Understanding how the brain processes information: The book explains how the brain processes information and the different regions involved in attention, memory, and decision making.
* The impact of distractions on the brain: Distractions can have a significant impact on our ability to focus and be productive. The book provides strategies for managing distractions and maintaining focus.
* The role of emotions in the workplace: Emotions play a crucial role in the workplace and can impact our decisions and relationships with others. The book offers tips for managing emotions and creating a positive work environment.
* The importance of breaks: Taking regular breaks can help improve focus and productivity, as well as reduce stress and burnout.
* The impact of stress on the brain: The book explains how stress can impact the brain and lead to decreased productivity, poor decision making, and burnout. It also offers strategies for reducing stress and promoting well-being in the workplace.
* Overall, "Your Brain at Work" is a comprehensive guide for anyone looking to improve their performance and well-being in the workplace by better understanding how their brain functions and responds to various stimuli.
Who is the author of Your Brain at Work?
David Rock is a consultant and leadership coach who advises corporations around the world. The author of Coaching with the Brain in Mind, Quiet Leadership, and Personal Best, he is the CEO of Results Coaching Systems, a leading global consulting and coaching organization.
Book details
Print length: 246 pages
Genre: Psychology, Nonfiction, Self Help
What are the chapters in Your Brain at Work?
Chapter 1: The Morning Information Overwhelm
Chapter 2: A Project That Hurts to Think About
Chapter 3: Juggling Five Things at Once
Chapter 4: Saying No to Distractions
Chapter 5: Searching for the Zone of Peak Performance
Chapter 6: Getting Past a Roadblock
Chapter 7: Derailed by Drama
Chapter 8: Drowning amid Uncertainty
Chapter 9: When Expectations Get Out of Control
Chapter 10: Turning Enemies into Friends
Chapter 11. When Everything Seems Unfair
Chapter 12. The Battle for Status
Chapter 13. When Other People Lose the Plot
Chapter 14. The Culture That Needs to Transform
What is a good quote from Your Brain at Work?
Top Quote: "Mindfulness isn't difficult. What's difficult is to remember to be mindful." - Your Brain at Work Quotes, David Rock
What do critics say?
Here's what one of the prominent reviewers had to say about the book: "This is the best, the most helpful, and the brainiest book I've read on how the brain affects how, why and what we do and act." — Warren Bennis
* The editor of this summary review made every effort to maintain information accuracy, including any published quotes, chapters, or takeaways. If you're interested in furthering your personal development, I invite you to check out my list of favorite personal development books page. On this page, you'll find a curated list of books that have personally impacted my life, each with a summary and key lessons.
Chief Editor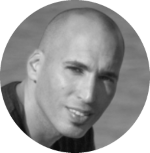 Tal Gur is an author, founder, and impact-driven entrepreneur at heart. After trading his daily grind for a life of his own daring design, he spent a decade pursuing 100 major life goals around the globe. His journey and most recent book, The Art of Fully Living, has led him to found Elevate Society.