15 Secrets Successful People Know About Time Management: Summary Review
This is a summary review of 15 Secrets Successful People Know About Time Management containing key details about the book.
What is 15 Secrets Successful People Know About Time Management About?
The book outlines key habits that have the power to dramatically increase our productivity. The author presents the remarkable findings of his study of ultra-productive people. Based on survey research and interviews with billionaires, Olympic athletes, straight-A students, and over 200 entrepreneurs the author answer the question: what are the secrets to extreme productivity?
Who is the author of 15 Secrets Successful People Know About Time Management?
Kevin Kruse is a popular keynote speaker, entrepreneur, and the bestselling co-author of We: How to Increase Performance and Profits Through Full Engagement. Kruse's articles on leadership have appeared in Business Week, Fast Company, Business Insider, and a number of other publications.
How long is 15 Secrets Successful People Know About Time Management?
What genre is 15 Secrets Successful People Know About Time Management?
Productivity, Self Help, Business
What are the main summary points of 15 Secrets Successful People Know About Time Management
Here are some key summary points from Antifragile:
Takeaway 1: Determine your Most Important Task (MIT) of the day, one that will have the biggest impact on your work or your life. These are separate from goals. For example, your goal might be to lose 15 pounds by June 30, 2021. An MIT could be to get to the gym for a boxing class at 6:30am.
Takeaway 2: Rather than keep a to-do list, keep a detailed calendar with time-blocked tasks - MIT`s that move you closer to your goal..
Takeaway 3: Defeat procrastination by imagining your future self. Ask yourself, `Is this helping me get to my goal?`, or `How will I feel if I don't do ….?`.
Takeaway 4: Write down any ideas you come up with as soon as you can. Also, limit your email checks using the 3-2-1-0 system - three email checks a day, taking 21 minutes to get your email box to zero..
Takeaway 5: Aim to keep meetings short and block periods of time for efficiency. Say no to certain things and people to achieve your goals faster and save time..
Takeaway 6: Strip down your activities to the ones that produce the most growth by adopting the Pareto Principle (the 80/20 rule). Learn to delegate work and tasks where possible to increase productivity..
Takeaway 7: Grouping work into themes, for example, Monday Marketing, or, Tuesday Team-building, makes work more effective. Tackle those tasks which take five minutes or less to do right away. .
Takeaway 8: Start a morning routine. It will focus your mind and body and prime you for the rest of the day. Use the Pomodoro Technique (25 mins on, 5 mins off) to enhance this focus and recharge during break times.
What are good quotes from 15 Secrets Successful People Know About Time Management?
"Actually, highly successful people don't think about time much at all. Instead, they think about values, priorities, and consistent habits."
"If you aren't busy working on your own goals, you'll be working to achieve somebody else's goals."
"Things which matter most must never be at the mercy of things which matter least."
"Highly successful people take immediate action on almost every item they encounter."
"OK, if you are like most people, your list of the most valuable things includes your spouse, children, friends, health, money, and of course, time. Highly successful people have a similar list—but they rank time as the most important item of all. Shouldn't health be number one? You can be healthy, and then get sick, and then regain your health. How about money? You can lose all your money, and then you can make it all back. Friends? Friends are important, and yet, how many friends did you have back in college that you no longer keep in touch with? Or even people who were guests at your wedding, and that was the last day you ever saw them? Yes, friends are prized, yet we lose them and make new ones all the time. Yes, your spouse means the world to you. And 50 percent of married people get a divorce, and many divorced people get a new husband or wife that is suddenly the love of their life. But time… You can never lose time and get it back again. You can't spend time and go earn more of it. You can't buy it, rent it, or borrow it. Time" "Yes, you receive too much email, but you need to take responsibility for handling it."
"The Miracle Morning is about focusing on "becoming" more so that you can start doing less, to achieve more."
"You can never lose time and get it back again."
"You need to start paying other people to do stuff for you even before you feel you are ready." "Through Elrod's research and own experiences, he developed a system he calls Life S.A.V.E.R.S. S is for Silence (quiet, gratitude, meditation, or prayer) A is for Affirmations (purpose, goals, priorities) V is for Visualization (of goals or ideal life) E is for Exercise R is for Reading (a self-improvement book) S is for Scribing (journaling)"
"The difference between successful people and very successful people is that very successful people say 'no' to almost everything."—Warren Buffett" "Time Is the Most Important Asset Time is unique because it's the one true equalizer. Some people are born rich, others born poor. Some have Ivy League degrees, while others are high school dropouts. Some are genetically gifted athletes, others physically challenged. But we all have the same minutes in a day. Time is the lowest common denominator."
― Kevin Kruse, 15 Secrets Successful People Know About Time Management
What are the chapters in 15 Secrets Successful People Know About Time Management?
Chapter 1: Lesson 1: The Power of 1440
Chapter 2: Lesson 2: How I Beat Back Time Thieves
Chapter 3: Lesson 3: 1440 Minutes in a Day
Chapter 4: Lesson 4: Time Is the Most Important Asset
Chapter 5: Lesson 5: Why Minutes, Not Seconds?
Chapter 6: Lesson 6: The Power of Proper Priorities
Chapter 7: Lesson 7: What's Your One Thing
Chapter 8: Lesson 8: Identify Your Most Important Task (MIT)
Chapter 9: Lesson 9: Mark Pincus on His MIT
Chapter 10: Lesson 10: Two Awesome Hours in the Morning
Chapter 11: Lesson 11: How Does This Apply If You're A(n)
Chapter 12: Lesson 12:Stop Making To-Do Lists - Do This Instead
Chapter 13: Lesson 13:The Problem with To-Do Lists
Chapter 14: Lesson 14:Live Life from Your Calendar
Chapter 15: Lesson 15:Jeff Weiner Time Blocks Buffer Time
Chapter 16: Lesson 16:Design Your Ideal Week with Time Blocks
Chapter 17: Lesson 17:How Does This Apply If You're A(n)
Chapter 18: Lesson 18: The Procrastination Cure
Chapter 19: Lesson 19: Procrastination Isn't about Laziness
Chapter 20: Lesson 20: Procrastination Buster #1: Time Travel
Chapter 21: Lesson 21: Procrastination Buster #2: Pain & Pleasure
Chapter 22: Lesson 22: Procrastination Buster #3: Accountability Partner
Chapter 23: Lesson 23: Procrastination Buster #4: Reward and Punishment
Chapter 24: Lesson 24: Procrastination Buster #5: Act As If...
Chapter 25: Lesson 25: Procrastination Buster #6: Settle For Good Enough
Chapter 26: Lesson 26: How Does This Apply If You're A(n)...
Chapter 27: Lesson 27: How To Leave the Office at 5:00 - Without Guilt
Chapter 28: Lesson 28: Sheryl Sandberg Makes It Home for Dinner
Chapter 29: Lesson 29: The Secret to Guilt-Free Balance
Chapter 30: Lesson 30: Do You Need to Be Everything for Everyone?
Chapter 31: Lesson 31: There Will Always Be More To Do
Chapter 32: Lesson 32: How Does This Apply If You're A(n)...
Chapter 33: Lesson 33: Richard Branson's Secret Productivity Tool
Chapter 34: Lesson 34: Branson's Most Important Possession
Chapter 35: Lesson 35: Advice from Billionaire Aristotle Onassis
Chapter 36: Lesson 36: Jim Rohn's Three Treasures
Chapter 37: Lesson 37: Notebooks of 20 Famous People
Chapter 38: Lesson 38: What Type of Notebook Is the Best?
Chapter 39: Lesson 39: Take Notes by Hand, Not on a Laptop
Chapter 40: Lesson 40: My Personal Notebook System
Chapter 41: Lesson 41: How Does This Apply If You're A(n)...
Chapter 42: Lesson 42: Master Your Email Inbox with 321Zero
Chapter 43: Lesson 43: Email as a Cognitive Slot Machine
Chapter 44: Lesson 44: 7 Steps to Mastering Your Email
Chapter 45: Lesson 45: How to Get to Inbox Zero in Ten Minutes
Chapter 46: Lesson 46: How Does This Apply If You're A(n)...
Chapter 47: Lesson 47: Meeting Hacks from Google, Apple, and Virgin
Chapter 48: Lesson 48: Why meetings Suck
Chapter 49: Lesson 49: The Mark Cuban Meeting Rule
Chapter 50: Lesson 50: Dustin Moskovitz's No Meeting Wednesdays!
Chapter 51: Lesson 51: How to Design Effective Meeting Agendas
Chapter 52: Lesson 52: Google Ventures' Secret Weapon
Chapter 53: Lesson 53: The Steve Jobs Meeting Method
Chapter 54: Lesson 54: Marissa Mayer and Richard Branson Hold 10-Minutes Meetings
Chapter 55: Lesson 55: No Smartphones Allowed
Chapter 56: Lesson 56: Daily Huddles Eliminate Other Meetings
Chapter 57: Lesson 57: How Does This Apply If You're A(n)...
Chapter 58: Lesson 58: One Little Word That Multiplies Success
Chapter 59: Lesson 59: Endless Requests for Our Time
Chapter 60: Lesson 60: Beware of Distant Elephants
Chapter 61: Lesson 61: Every Yes Is a No to Something Else
Chapter 62: Lesson 62: Why It's Hard to Say No
Chapter 63: Lesson 63: 7 Easy Ways to Say No
Chapter 64: Lesson 64: How Does This Apply If You're A(n)...
Chapter 65: Lesson 65: The Powerful Pareto Principle
Chapter 66: Lesson 66: The Amazing Discovery in an Italian Garden
Chapter 67: Lesson 67: 80/20 Business
Chapter 68: Lesson 68: 80/20 Yardwork
Chapter 69: Lesson 69: 80/20 Reading and Studying
Chapter 70: Lesson 70: What's in the Dalai Lama's Bag?
Chapter 71: Lesson 71: The 80/20 Mindset
Chapter 72: Lesson 72: How Does This Apply If You're A(n)...
Chapter 73: Lesson 73: The "3 Harvard Questions" That Save 8 Hours a Week
Chapter 74: Lesson 74: The Slacker Who Won a "Best Encoder" Award
Chapter 75: Lesson 75: Drop, Delegate, or Redesign
Chapter 76: Lesson 76: Tony Robbins Was a Teen When He Hired an Assistant
Chapter 77: Lesson 77: Venture Capitalist Suster on the Value of an Admin
Chapter 78: Lesson 78: Today You Can "Uber" Everything
Chapter 79: Lesson 79: But Mark Cuban Still Does His Own Laundry
Chapter 80: Lesson 80: How Does This Apply If You're A(n)...
Chapter 81: Lesson 81: Why Twitter Co-Founder Jack Dorsey Theme His Days
Chapter 82: Lesson 82: Jack Dorsey's Productivity Secret
Chapter 83: Lesson 83: How John Lee Dumas Themes His Days
Chapter 84: Lesson 84: Three Themes from Dan Sullivan
Chapter 85: Lesson 85: Designing My Ideal Week
Chapter 86: Lesson 86: Sandwich Vacation with Buffer Days
Chapter 87: Lesson 87: How Does This Apply If You're A(n)...
Chapter 88: Lesson 8: Don't Touch!(Until You're Ready)...
Chapter 89: Lesson 89: How Do You Sort Your Mail?
Chapter 90: Lesson 90: Touch It Once' Mentality
Chapter 91: Lesson 91: Touch It Once' for Email
Chapter 92: Lesson 92: Touch It Once' to Calendar It
Chapter 93: Lesson 93: Touch It Once' to Declutter
Chapter 94: Lesson 94: How Does This Apply If You're A(n)...
Chapter 95: Lesson 95: Change Your Morning, Change Your Life
Chapter 96: Lesson 96: My "Sacred 60" Morning Routine
Chapter 97: Lesson 97: The Morning Routines of Arnold Schwarzenegger, Tony Robbins, and Other Highly Successful People
Chapter 98: Lesson 98: Hal Elrod's 6-Step Morning Routine
Chapter 99: Lesson 99: How Does This Apply If You're A(n)...
Chapter 100: Lesson 100: Energy Is Everything
Chapter 101: Lesson 101: You Can't Get More Time, Only More Energy
Chapter 102: Lesson 102: Red Bull Nation
Chapter 103: Lesson 103: How Monica Leonelle 6x'd Her Productivity
Chapter 104: Lesson 104: The Most Productive People Take More Breaks
Chapter 105: Lesson 105: Energy Starts with Health
Chapter 106: Lesson 106: How Does This Apply If You're A(n)...
Chapter 107: Lesson 107: The e-3C System: Putting It All Together
Chapter 108: Lesson 108: Energy
Chapter 109: Lesson 109: Capture
Chapter 110: Lesson 110: Concentrate
Chapter 111: Lesson 111: The Time Is Always Now
Chapter 112: Lesson 112: 20 More Time & Productivity hacks
Chapter 113: Lesson 113: Time Secrets of 7 Billionaires
Chapter 114: Lesson 114: Time Secrets of 13 Olympic Athletes
Chapter 115: Lesson 115: Time Secrets of 29 Straight-A Students
Chapter 116: Lesson 116: Times Secrets of 239 Entrepreneurs
Chapter 117: Lesson 117: Quiz: Discover Your Time Management Personality
Chapter 118: Lesson 118: 110 Best Time Management Quotes
Chapter 119: Lesson 119: Extreme Productivity Workshop or Keynote
Chapter 120: Lesson 120: Kevin Kruse
Is 15 Secrets Successful People Know About Time Management worth reading?
The majority of customer reviews on leading review sites are positive. Here's what some reviewers had to say about the book:
"I wish I had read this book decades ago. Oh, the time I would have saved by not spinning my wheels on ineffective scheduling. Time is our most valuable resource and yet we often fail to manage it so that we can directly reach our goals. Logical, practical, insightful, and brilliant are the time management methods used by billionaires and top-performers in every industry. They are revealed here for all to apply..."
"Quick to read and to the point, this book is full of easy-to-follow advice for time management. It is a combination of the author's own advice, with brief advice and quotes from billionaires, entrepreneurs, Olympic athletes, and straight-A students. Some are the result of the author's own research and inquiries; some he just seems to have borrowed. Still, he does a good job organizing it and making it readable."
* Key sources: LibraryThing, Amazon, Wikipedia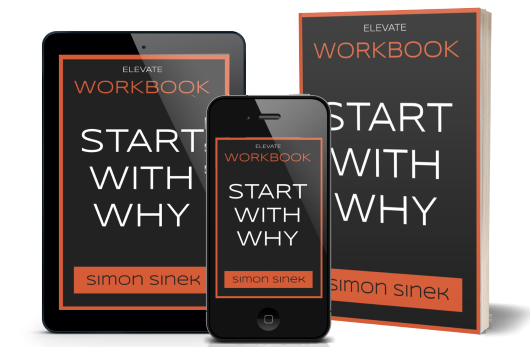 On average, 90% of what we read is forgotten within the first hours after reading... Which is why it's so important to apply what you read.

Click Below to get a free workbook of one of my top recommended books of all times, filled with in-depth insights, action points and self exploration exercises.
Align With Your Why
Get a free workbook of my top recommended books of all times, filled with in-depth insights, action points and self-exploration exercises. Just enter your email below and it will be sent to you instantly
for free
.
* No fluff, No spam, You can always opt out
Founder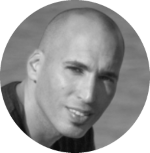 Tal Gur is a location independent entrepreneur, author, and impact investor. After trading his daily grind for a life of his own daring design, he spent a decade pursuing 100 major life goals around the globe. His most recent book and bestseller, The Art of Fully Living - 1 Man, 10 Years, 100 Life Goals Around the World, has set the stage for his new mission: elevating society to its abundance potential.