Do you have a dream to start an online business and create more freedom for yourself, but are not quite sure where to start? Or perhaps you already have a business and need help getting it to grow?
The harsh reality is most people will walk through life without ever fulfilling their dreams.
I'd like to change this and I want to it in a more personal way.
Throughout my own journey I have learned that in order to achieve BIG goals, you need more than just willpower and wishful thinking to make it happen.
You need to have ongoing support and guidance.
You need to construct a winning game plan.
You need to have a scientific approach towards achieving your goals.
Above all, you need to create an environment that encourages success.
Following your BIG dreams is not always an independent endeavor. At times, we need someone to push us past our comfort zone, someone who wants what's best for us, someone who will stick by us and encourage us to continue on with our head held high when things get tough, and someone who will be there to give us a "high-five" when we reach our target.
I want to be that someone for you.
My Journey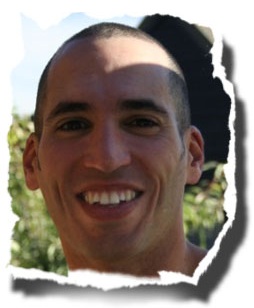 Realizing big audacious goals is my lifelong passion.
Nearly a decade ago I decided to pursue every BIG dream I have and live life on my own terms.
I obtained financial freedom from excessive debt in less than a year, completed an Ironman Triathlon and kicked my smoking habit in 6 months, built a house for a family in need with no building experience and no funds, and travelled around the world without the need to ever go back looking for a job.
But I wasn't always successful. There was a time when I was living small and safe.
For years I convinced myself that my BIG dreams are unrealistic and "impossible" to attain. Like many others I chose to take the easy and comfortable route. I remember working in this tiny cubical feeling a deep yearning to live life according to my own values and goals.
It was only when I started to take my goals seriously and look for support that I was able to make a shift.
Was it always easy? Of course not.
Was it worth it? Without a doubt!
It takes courage to live the life you most desire and I believe you are here to have an epic adventure.
So, if you want to stop hiding your light and start living to your full potential, I would be honored to support you.
Coaching for YOU
My coaching philosophy is very simple.
It is all about you and what you want to achieve - what you desire, where you are now, and how you get to where you want to be.
I've studied a lot, I've experienced a lot in life, but I'm not here to be the all-knowing guru. And I'm certainly not here to tell you what you need in life. You are the one who knows what is best for you.
What I am here for is to help you explore, develop, and ultimately achieve YOUR biggest dream this year.
Through this coaching you will:
- Identify what goals you want to achieve
- Find out what has been stopping you from realizing them
- Address the root cause of your challenges
- Empower you to decide the action steps you will take
- Have a well thought out goal-setting process
- Target your most desired goals like a laser beam
I am dedicated to helping you create the circumstances for your success. I will be both supportive and, at times, challenging.
Your role is to be open to examining yourself and your beliefs. To ensure your success, you must be willing to take action and be ready to step out of your comfort zone.
The direct and immediate benefits to you:
- Overcome fear and resistance
- Instill more purpose and passion in your life
- Change some of your limiting beliefs
- Stay motivated throughout your journey
- Create habits that stick
- Realize your true potential
- And more than anything, achieve your biggest dream
Since working with Tal I have started my design company, and I have seen the excitement in the eyes of people that I have worked with, and the energy of their dreams adds fuel to mine. I have since started delving back into other life passions, like teaching Yoga, volunteering for my community, really listening to people selflessly!.. I can never thank Tal enough for helping me to understand the real core of my life ambitions. Matthew Peterson
Because of Tal's coaching I now have a course published on Udemy with over 300+ students and I've made my first passive income online! This is just the beginning to my journey to financial freedom. Overall, I liked working with Tal. I could feel that he took the time to work it through with me. His heart was involved. Also, I would have never ever reached it as far as I am right now! I probably would have gotten hung up on something and then quit or do some half ass job. Because of our work together I've seen it through the little tougher times and I have done a good job and not something half hearted! Jachym Jerie
Why am I doing this?
I believe that striving to achieve your BIG dream is a true gift. That kind of drive holds the key to a richer and more meaningful life.
And, I believe that helping others to achieve their dream is a great privilege and a pathway to realizing my own.
A wise man once said; "You can have anything you want in life, if you just help enough other people get what they want."
So, I'm here to help.
My first and foremost priority is to provide value through my services. I'm here to make a difference, and I see the creative process of turning BIG dreams into reality as a means of giving back to society.
While I do help others through my writing, I often miss the personal immediacy and interaction that only personalized coaching can provide.
To me, coaching is the fastest and most effective way to create a huge lasting impact in one's life. I see it as a shared journey, a deep and meaningful relationship that facilitates a wide range of learning and development.
There is nothing like watching my clients move forward and create the lives they want. It's truly one of my greatest joys and I'm honored to take part in it.
Tal is a great mentor who can definitely help you achieve your goals! He coached me when I was trying to achieve some financial goals I was struggling with. Tal gave me the tools and knowledge I needed. We came up with a plan together and Tal advised me on how to get it done. I would highly recommend him as a mentor. He's knowledgeable, helpful, and extremely positive. Teodor Lazar
I struggled to re-direct my attention outward. After working with Tal, I feel that my attention is focused outward in a way it has never been before - I'm getting to see the world anew. Tal's knowledge was miraculous and simple at the same time! His insightful feedback was given at precisely the right moments. Susan Whitney
How does it work?
As a team we will layout your roadmap to success and then follow through on it with a committed effort.
From experience, it works best when you commit time and effort to the process. Therefore, a minimum of one-month commitment is required.
This will ensure a continual momentum and will also allow us to spread out the work and make a more steady progress toward your goal.
My coaching program includes the following components:
1. Questionnaires to evaluate and explore your unique situation
2. 75-minute Skype coaching calls with me
3. Written session reviews and action steps tailored to your own personal journey
4. Unlimited Access to my Goal Attainment software
5. Follow ups, Feedback, and accountability check-in via Email
6. Full email support between sessions - Share and ask anything
I had several one-to-one coaching sessions with Tal who had coached me to be me...Since then I've gained the self-confidence to know I can overcome anything. He helped me tremendously when I could not handle what was beyond my comfort zone. Tal is a legend and I'm so glad he was there for me. I would not be the same guy without him.
Michael Mcgrath
This was the first time that I have worked with a life coach. Tal was awesome. He was really able to pinpoint what I could do to make a difference in my life. I would recommend him to anyone. Sonia Borges
How much does it cost?
I offer two different coaching plans to choose from. Pick the one which best meets your needs and budget.
High Momentum Plan: $375 per month
Two 75-minute Skype coaching session each month
Full email support between sessions - Share and ask anything
Questionnaires to evaluate and explore your unique situation
Unlimited
one-year
access to my
Goal Attainment software
Written session reviews and action steps tailored to your own personal journey
Follow ups, Feedback, and accountability check-in via Email
Full Immersion Plan: $475 per month
Four
75-minute Skype coaching sessions each month
Full email support between sessions - Share and ask anything
Questionnaires to evaluate and explore your unique situation
Unlimited
one-year
access to my
Goal Attainment software
Written session reviews and action steps tailored to your own personal journey
Follow ups, Feedback, and accountability check-in via Email
So your first step is to fill the application form in this link or instead click the red button below.
Once I receive your application, I'll review it and, if appropriate, contact you via email to set up our first Skype session.
You're under no obligation, if you feel you have not received significant value from my coaching, you can quit at anytime and you will not be contractually bound for the next month.
What I'm looking for in the application?
One of the most important aspects for me as a coach is to make sure you're enjoying the journey as much as the destination.
I want to ensure that we are the right fit for each other in order to not only have better results, but also an enjoyable experience.
I'm looking for people who are excited about turning BIG dreams into reality and are willing to put in consistent effort.
There will probably be times in which your comfort zone will be tested, so I'd like to sense a strong heart and desire to make a change in your life.
So if you're passionate about personal growth and have the desire to create success in your life, then I'd love to hear from you.
I have met Tal in Brazil, he was the one that opened my eye's into the world of E-marketing. Without him, and his superior knowledge and motivation, I would have never been able to create a passive income for myself. I highly recommend Tal to anybody that wants to take an idea or dream, and turn it into a real business. Tal can make it work. Sebastianklodda.com
I found so much value from Tal's coaching and I have not met a coach that is so clear and concise before. When I took on coaching with Tal I was in a space of confusion for awhile around how to tackle some things. I found that after one month of coaching once a week the coaching helped me gain clarity and simplify what was going on. His coaching style is friendly and clear and I felt supported to gain the confidence to take on myself to another level. Bhavisha
Invest in Yourself
I am a firm believer in the power of coaching to achieve peak performance.
I've been coached myself during various stages of my life and have always found it invaluable. In fact, I don't think I could have complete an Ironman triathlon after only six months of training without a coach.
Coaching does not have to be a lofty concept restricted to the realm of elite level athletes or corporate executives, but something that can benefit people from all walks of life and w ith most any type of goal.
Whether you want to live a more empowered life, overcome personal hurdles, or achieve your most treasured goal, I can help you.
I have a proven track record of achieving big goals and the passion for helping others turn dreams into reality. I know what it takes to get results. It's my purpose and my mission.
So, are you ready to take your life to the next level?
I am both privileged and grateful to have the opportunity to work with you. Please fill the form in this link or click the red button below.
This is a month by month program that can be canceled at any time so you have nothing to lose and everything to gain. If you feel you have not received significant value from my coaching, you can quit at anytime and you will not be contractually bound for the next month.