A First-Rate Madness: Summary Review
This is a quick summary review of A First-Rate Madness containing key details about the book.
What is A First-Rate Madness About?
"A First-Rate Madness: Uncovering the Links Between Leadership and Mental Illness" is a book by Nassir Ghaemi that explores the idea that mental illness can sometimes be a positive trait in leaders.
In A First-Rate Madness, Nassir Ghaemi, director of the Mood Disorders Program at Tufts Medical Center, offers a myth-shattering exploration of the powerful connections between mental illness and leadership and sets forth a controversial, compelling thesis: The very qualities that mark those with mood disorders also make for the best leaders in times of crisis. From the importance of Lincoln's "depressive realism" to the lackluster leadership of exceedingly sane men as Neville Chamberlain, A First-Rate Madness overturns many of our most cherished perceptions about greatness and the mind.
What are some key summary points from A First-Rate Madness?
Here are some key takeaways from the book:
History is full of examples of leaders who have struggled with mental illness, including Abraham Lincoln, Winston Churchill, and Mahatma Gandhi.
Mental illness can sometimes lead to heightened emotional intelligence and increased empathy, which can be valuable traits in leaders.
Mental illness can also lead to an increased ability to tolerate stress and ambiguity, which can be useful in crisis situations.
Ghaemi argues that the most effective leaders are often those who are able to find a balance between their mental health struggles and their leadership abilities.
Ghaemi believes that society's stigmatization of mental illness can prevent people with mental health issues from reaching their full potential as leaders.
Ghaemi advocates for a more nuanced understanding of mental illness and its potential impact on leadership.
Who is the author of A First-Rate Madness?
Nassir Ghaemi is an academic psychiatrist, author, and Professor of Psychiatry. He has written several books on topics related to psychiatry and mental health, including "A First-Rate Madness: Uncovering the Links between Leadership and Mental Illness" and "The Rise and Fall of the Biopsychosocial Model: Reconciling Art and Science in Psychiatry." He has also contributed to many scientific journals and other published works.
Book details
Print length: 340 pages
Genre: Nonfiction, Psychology, History
What are the chapters in A First-Rate Madness?
Chapter 1: Creativity
Chapter 2: Realism
Chapter 3: Empathy
Chapter 4: Resilience
Chapter 5: Treatment
Chapter 6: Mental Health
What is a good quote from A First-Rate Madness?
Top Quote: "The depressed person is mired in the past; the manic person is obsessed with the future. Both destroy the present in the process." - A First-Rate Madness Quotes, Nassir Ghaemi
What do critics say?
Here's what one of the prominent reviewers had to say about the book: "Ghaemi isn't the first to claim that madness is a close relative of genius, or even the first to extend the idea into politics. But he does go further than others... His explanations are elegant, too—intuitively accurate and banked off the latest psychiatric research." — Newsweek
* The summary points above have been concluded from the book and other public sources. The editor of this summary review made every effort to maintain information accuracy, including any published quotes, chapters, or takeaways
Chief Editor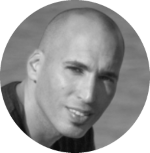 Tal Gur is an author, founder, and impact-driven entrepreneur at heart. After trading his daily grind for a life of his own daring design, he spent a decade pursuing 100 major life goals around the globe. His journey and most recent book, The Art of Fully Living, has led him to found Elevate Society.