A lack of transparency results in distrust and a deep sense of insecurity.
What's the meaning of this quote?
Quote Meaning: This quote underscores the crucial role of transparency in fostering trust and stability within relationships, organizations, and society as a whole. It suggests that when there is a lack of openness and clarity, a pervasive atmosphere of doubt and uncertainty emerges. Without transparency, individuals are left feeling skeptical, questioning motives, and harboring suspicions. This lack of trust erodes the foundations of relationships and institutions, hindering effective communication, collaboration, and cooperation. Furthermore, it creates a sense of insecurity, as individuals are uncertain about the true intentions and actions of others. In contrast, transparency cultivates trust, encourages open dialogue, and promotes accountability. When information and decisions are shared openly and honestly, it nurtures an environment of trust and confidence, enabling individuals to work together towards common goals with a sense of security and reassurance. The quote serves as a reminder of the importance of transparency in building and maintaining healthy, functional relationships and societies.
Who said the quote?
The quote "A lack of transparency results in distrust and a deep sense of insecurity." was said by Dalai Lama (Bio / Quotes). The Dalai Lama is the spiritual leader of the Tibetan people and a revered figure in the Buddhist tradition.
Chief Editor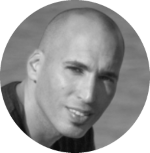 Tal Gur is an author, founder, and impact-driven entrepreneur at heart. After trading his daily grind for a life of his own daring design, he spent a decade pursuing 100 major life goals around the globe. His journey and most recent book, The Art of Fully Living, has led him to found Elevate Society.