Life Goals – Personal goals list
Recently after achieving most of my goals for the age of 35, I revisited my old goal list and made sure each list consist different human intelligences (E.g. Spiritual, Physical, etc) to keep the golden balance.
Here is my 33rd birthday new goal list:
Goals I want to achieve before the age of 35 (In 2 years):
Physical
1. Energy - Increased Natural energy: Poisons elimination.
2. Triathlons/Ironmans/Marathons - Be in top 50% results.
Business/Career
3. Expand Online Businesses – More than 100 operative websites.
4. Mastery of Search engine optimization - 50 websites in Top 3 for their domain name keyword.
Financial
5. Zero Personal/Credit Card Debt
6. More than $100 a day passive income
7. Own a real estate property.
Social / Emotional
8. Expand and strengthen Friendships - Contact/Go out at least once every week.
9. Relationship with a beautiful, feminine, Natural energetic spirit.
10. Spend time with my family, once every year.
Mental
11. Write an E-book.
12. Have a blog and write regulary.
13. Inspire People: Mentoring & Volunteering
Other
14. Live close to the beach.
15. have a dog.
16. Learn to Surf.
17. Learn new Language.
18. Live in Sydney for a period.
19. Travel - Asia (Nepal), Middle East (Israel) Europe (Italy), Central (Jamaica), South America (Brazil), pacific (Western Australia)
***
* If you're looking for more inspiration to help you on your personal development journey, you may want to check out my extensive list of SMART goals. This page is packed with thousands of different goal ideas that can help you set new aspirations and reach higher heights in your life. Personally, this page helped me to create my own 100 life goals list, which I pursued for over a decade.
Chief Editor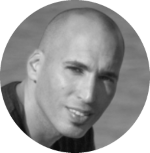 Tal Gur is an author, founder, and impact-driven entrepreneur at heart. After trading his daily grind for a life of his own daring design, he spent a decade pursuing 100 major life goals around the globe. His journey and most recent book, The Art of Fully Living, has led him to found Elevate Society.