Alice Paul Biography
Alice Paul was an American suffragist and women's rights activist who played a key role in securing the right to vote for women in the United States. She was a leader of the National Woman's Party and organized numerous protests and demonstrations, including a picket of the White House during which she and other suffragists were arrested and imprisoned. Paul's activism helped to bring attention to the cause of women's suffrage and paved the way for future generations of women to fight for their rights.
Alice Paul Facts
Alice Paul was an American suffragist, feminist, and women's rights activist who played a significant role in the women's suffrage movement in the early 20th century.
Born on January 11, 1885, in Mount Laurel, New Jersey, Paul was raised in a Quaker family that valued education, equality, and social justice.
Paul earned a Bachelor's degree in Biology from Swarthmore College in 1905, and later went on to study at the University of Birmingham in England, where she earned a degree in Sociology in 1909.
While studying in England, Paul became involved in the suffrage movement and was inspired by the tactics of the Women's Social and Political Union (WSPU), led by Emmeline Pankhurst.
Upon her return to the United States in 1910, Paul joined the National American Woman Suffrage Association (NAWSA), but soon became disillusioned with the organization's lack of progress and its conservative approach to activism.
In 1913, Paul and Lucy Burns formed the National Woman's Party (NWP), a more militant suffrage organization that used radical tactics such as picketing the White House and hunger strikes to bring attention to their cause.
Paul was arrested multiple times for her activism, and spent time in prison where she was subjected to brutal treatment, including forced feedings and solitary confinement.
In 1920, the 19th Amendment to the US Constitution was ratified, granting women the right to vote. However, Paul continued to fight for women's equality, and went on to advocate for the Equal Rights Amendment (ERA), which would guarantee equal rights for women under the law.
Paul's work as an activist helped to pave the way for future generations of women, and her legacy continues to inspire women's rights activists today.
Alice Paul passed away on July 9, 1977, at the age of 92, but her contributions to the women's suffrage movement and her dedication to gender equality continue to be celebrated and remembered.
Alice Paul Quotes
"If the women of the world had not been excluded from world affairs, things today might have been different." (Meaning)

ELEVATE
Free Resource: A step-by-step blueprint to help you set and realize big dreams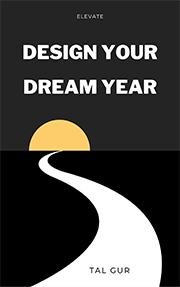 ***
* The editor of this short biography made every effort to maintain information accuracy, including any quotes, facts, or key life events.
Chief Editor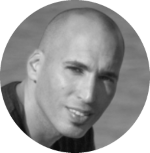 Tal Gur is an author, founder, and impact-driven entrepreneur at heart. After trading his daily grind for a life of his own daring design, he spent a decade pursuing 100 major life goals around the globe. His journey and most recent book, The Art of Fully Living, has led him to found Elevate Society.