All you really have in the end are your stories.
What's the meaning of this quote?
Quote Meaning: This poignant quote speaks to the profound significance of our life experiences and the narratives we create from them. At its core, it underscores the idea that when all is said and done, the stories we accumulate throughout our journey are among the most valuable possessions we have.
Life as a Story: Life is often likened to a book, with each day, each moment, contributing a new page or chapter. These pages are filled with our experiences, both big and small, our triumphs and tribulations, our adventures and misadventures. In essence, they are the threads that weave the tapestry of our existence.

ELEVATE
Free Resource: A step-by-step blueprint to help you set and realize big dreams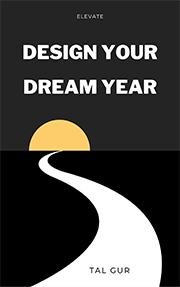 Memory and Identity: Our stories define who we are. They are the essence of our identity. Our memories are the threads that bind together our sense of self. Without our stories, we risk losing touch with our past, our growth, and our essence.
Connecting with Others: Sharing our stories is a fundamental way in which we connect with others. It's how we build relationships, find common ground, and empathize with one another. When we listen to others' stories, we gain insights into their lives, perspectives, and emotions.
Legacy: Our stories outlive us. They become part of our legacy. They're the tales we pass down to future generations, providing them with a glimpse into the lives, lessons, and wisdom of those who came before.
The Power of Narrative: This quote also hints at the idea that our stories can shape our reality. The narratives we construct can influence our beliefs, attitudes, and actions. By recognizing this, we gain a measure of control over the direction of our lives.
In summary, "All you really have in the end are your stories" encourages us to cherish our life experiences, to reflect on them, and to share them. It's a reminder that the stories we create are the threads that form the fabric of our existence, shaping our identity, connecting us with others, and leaving a lasting legacy. Embracing our stories is a powerful way to make our lives meaningful and memorable.
Who said the quote?
The quote "All you really have in the end are your stories." was said by Burt Reynolds (Quotes). Burt Reynolds was a charismatic actor known for his roles in films like Smokey and the Bandit and Boogie Nights, capturing audiences with his charm and wit.
Chief Editor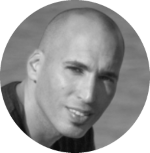 Tal Gur is an author, founder, and impact-driven entrepreneur at heart. After trading his daily grind for a life of his own daring design, he spent a decade pursuing 100 major life goals around the globe. His journey and most recent book, The Art of Fully Living, has led him to found Elevate Society.