The Queen of the Skies: Amelia Earhart Story
Segregation of populations along the lines of gender, religion, socio-economic conditions or any other factor creates a divide that the unprivileged must battle against. Even today, a number of regions across the world are still struggling to develop as narrow-minded extremists try to create friction against any attempt to bring about a change. In such conditions, it is hard for one on the losing end of the societal structure to mobilize the support to progress. And it takes great amounts of courage and will to be a pioneer.
Amelia Earhart is among the foremost feminists revered for her pioneering work in the industry of aviation. Born into a slightly patriarchal society, Earhart chose to follow her passion and carve a niche for herself in the then male-dominated field of flying airplanes. Amelia has been glorified over the years, and she today stands as a fine example of a daring visionary who chased her dreams relentlessly and realized her dreams.
A legend, and oft touted to be a hero in every sense of the word, Earhart's life has been a well from which inspiration is drawn by millions, with an impressive range of books, documentaries, movies and other media repackaging her achievements to instill pride and courage among audiences, and to motivate folks to stand up and fight for what they believe in.
Amelia Mary Earhart was born on 24 July 1897 to Samuel Edwin Stanton Earhart and Amelia Amy Otis Earhart. Born in Atchison, Kansas, Amelia and her younger sister Grace Muriel Earhart were notorious for their explorations of their neighborhood. Ever the leader, young Amelia directed the expedition with her sister acting as her obedient follower. Described by relatives as a "tomboy", biographers like to trace her daredevil attitude to these innocent days of fun.
Amelia was not born with a desire to fly. In fact, her first encounter with a flight failed to make any positive impression on her. At the age of 10, Amelia visited a fair where at the Iowa State Fair and this where she saw her first aircraft. The rickety structure disgusted the young girl who promptly demanded that she be allowed to return to the merry-go-round.
With her father buckling under professional problems and taking to alcohol, the Earhart family members were forced to encounter tough times, with Amelia having to change her educational ambitions, at times.
In 1918, Amelia was in Toronto when the Spanish flu pandemic struck, and the young woman volunteered as medical help with a local clinic, administering prescribed drugs to patients. Anti-biotics were yet to be discovered, and Amelia soon contracted the flu herself. The flu had an adverse effect on her, presenting her with a life-long energy draining companion in the form of sinus. A series of minor operations had to be done to clear her nostrils and throat of excessive mucus. Earhart's sinus was her constant companion and it hindered her flying sessions during later years, even forcing her to wear bandages on her cheek to cover certain tubes.
An avid reader, Amelia utilized most of her sick-bed time to read up on various subjects. The young woman was awakened to her love for flying when she went with a friend to a fair that also boasted of a flying exhibition. A mischievous pilot zoomed close above the women's heads in an attempt to scare them. Amelia stood her ground and later in life commented that the zooming flight must have whispered something to her. She later visited a flying academy and convinced that she could learn her trade there, worked odd jobs laboriously to collect the money required for coaching. She wasn't an instant hit at the academy, and till date pilots tend to scoff over her initial records.
Amelia Earhart, however, never allowed crippling disappointment anywhere near her. She soon flew her Airster to an altitude of 14,000 ft., setting a world record for female pilots (the first bead in a lengthy string of firsts, as you will notice. Taking critical comments as advice, Amelia was a pragmatic woman who was not afraid to acknowledge her shortcomings, and sought pointers and help from a wide range of instructors to perfect her skill.
Amelia is best known for her trans Atlantic solo jaunt, a feat she achieved in 1932 and was the first woman, and the second person, in the world to nail the feat. This feat, combined with the local popularity she had garnered for herself via articles and other activities related to airplanes, Amelia became a celebrity. She went on add many more feathers to her hat.
This great woman was lost to the world over the Pacific, when on the last lap of her ambitious flight across the equator of the Earth. In 1937, Amelia and Fred Noonan set out in an Electra, and had successfully traversed 22,000 miles of the 29,000-mile trip, and were on the final lap of the mission when unconfirmed causes resulted in the disappearance of the duo.
Earhart was more than just a woman pilot – she was a torch bearer who promoted flying among woman. Amelia is recorded to have been fascinated with women who achieved echoing success in male-dominated fields, and this shows her feminist streak. Brought up by her mother to be liberal minded, Amelia had always set her own principles in her professional and personal life.
Earhart was also a grounded woman who never allowed her celebrity status to play with her head. She is also a gentle-hearted person – she is recorded to have clocked in third in a flying race because she went out of her way to ensure that a friend-cum-competent in the race who was involved in a minor accident on the onset of the race was safe, before heading out herself.
Amelia Earhart also fought righteously for what she believed in. She promoted flying among women, apart from opening up the minds of the then public to aircrafts and pilots. When the 1934 Bendix Trophy Race banned women, she outright refused to fly actress Mary Pickford to open the races that season.
Photo Credit: Tara Hunt
***
Amelia Earhart Best Quotes
"The most difficult thing is the decision to act, the rest is merely tenacity. The fears are paper tigers. You can do anything you decide to do. You can act to change and control your life; and the procedure, the process is its own reward."
"I have often said that the lure of flying is the lure of beauty."
"Never interrupt someone doing what you said couldn't be done."
"The woman who can create her own job is the woman who will win fame and fortune."
What is Your Elevation Level?
TAKE THE TEST
"There are two kinds of stones, as everyone knows, one of which rolls."
"Among all the marvels of modern invention, that with which I am most concerned is, of course, air transportation. Flying is perhaps the most dramatic of recent scientific attainment. In the brief span of thirty-odd years, the world has seen an inventor's dream first materialized by the Wright brothers at Kitty Hawk become an everyday actuality."
"There is so much that must be done in a civilized barbarism like war."
"Mostly, my flying has been solo, but the preparation for it wasn't. Without my husband's help and encouragement, I could not have attempted what I have. Ours has been a contented and reasonable partnership, he with his solo jobs and I with mine. But always with work and play together, conducted under a satisfactory system of dual control."
"The most effective way to do it, is to do it."
"Courage is the price that life exacts for granting peace."
"Never do things others can do and will do if there are things others cannot do or will not do."
"Better do a good deed near at home than go far away to burn incense."
"Women must pay for everything. They do get more glory than men for comparable feats, but, they also get more notoriety when they crash."
"Obviously I faced the possibility of not returning when first I considered going. Once faced and settled there really wasn't any good reason to refer to it."
"Aviation, this young modern giant, exemplifies the possible relationship of women and the creations of science. Although women have not taken full advantage of its use and benefits, air travel is as available to them as to men."
"Aviation offered such fun as crossing the continent in planes large and small, trying the whirling rotors of an autogiro, making record flights. With these activities came opportunity to know women everywhere who shared my conviction that there is so much women can do in the modern world and should be permitted to do irrespective of their sex."
"Women, like men, should try to do the impossible. And when they fail, their failure should be a challenge to others."
"The more one does and sees and feels, the more one is able to do, and the more genuine may be one's appreciation of fundamental things like home, and love, and understanding companionship."
"Adventure is worthwhile in itself."
"Flying might not be all plain sailing, but the fun of it is worth the price."
"I have often been asked what I think about at the moment of take-off. Of course, no pilot sits and feels his pulse as he flies. He has to be part of the machine. If he thinks of anything but the task in hand, then trouble is probably just around the corner."
"In soloing - as in other activities - it is far easier to start something than it is to finish it."
Chief Editor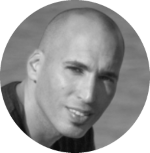 Tal Gur is an impact-driven entrepreneur, author, and investor. After trading his daily grind for a life of his own daring design, he spent a decade pursuing 100 major life goals around the globe. His journey and most recent book, The Art of Fully Living - 1 Man, 10 Years, 100 Life Goals Around the World, has led him to found Elevate Society.