Segregation of populations along the lines of gender, religion, socio-economic conditions or any other factor creates a divide that the unprivileged must battle against. Even today, a number of regions across the world are still struggling to develop as narrow-minded extremists try to create friction against any attempt to bring about a change. In such conditions, it is hard for one on the losing end of the societal structure to mobilize the support to progress. And it takes great amounts of courage and will to be a pioneer.
Amelia Earhart is among the foremost feminists revered for her pioneering work in the industry of aviation. Born into a slightly patriarchal society, Earhart chose to follow her passion and carve a niche for herself in the then male-dominated field of flying airplanes. Amelia has been glorified over the years, and she today stands as a fine example of a daring visionary who chased her dreams relentlessly and realized her dreams.

ELEVATE
Free Resource: A step-by-step blueprint to help you set and realize big dreams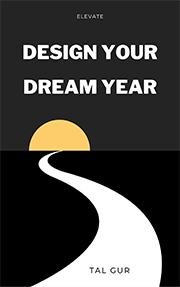 A legend, and oft touted to be a hero in every sense of the word, Earhart's life has been a well from which inspiration is drawn by millions, with an impressive range of books, documentaries, movies and other media repackaging her achievements to instill pride and courage among audiences, and to motivate folks to stand up and fight for what they believe in.
Amelia Earhart Life Story
Amelia Mary Earhart was born on 24 July 1897 to Samuel Edwin Stanton Earhart and Amelia Amy Otis Earhart. Born in Atchison, Kansas, Amelia and her younger sister Grace Muriel Earhart were notorious for their explorations of their neighborhood. Ever the leader, young Amelia directed the expedition with her sister acting as her obedient follower. Described by relatives as a "tomboy", biographers like to trace her daredevil attitude to these innocent days of fun.
Amelia was not born with a desire to fly. In fact, her first encounter with a flight failed to make any positive impression on her. At the age of 10, Amelia visited a fair where at the Iowa State Fair and this where she saw her first aircraft. The rickety structure disgusted the young girl who promptly demanded that she be allowed to return to the merry-go-round.
With her father buckling under professional problems and taking to alcohol, the Earhart family members were forced to encounter tough times, with Amelia having to change her educational ambitions, at times.
In 1918, Amelia was in Toronto when the Spanish flu pandemic struck, and the young woman volunteered as medical help with a local clinic, administering prescribed drugs to patients. Anti-biotics were yet to be discovered, and Amelia soon contracted the flu herself. The flu had an adverse effect on her, presenting her with a life-long energy draining companion in the form of sinus. A series of minor operations had to be done to clear her nostrils and throat of excessive mucus. Earhart's sinus was her constant companion and it hindered her flying sessions during later years, even forcing her to wear bandages on her cheek to cover certain tubes.
An avid reader, Amelia utilized most of her sick-bed time to read up on various subjects. The young woman was awakened to her love for flying when she went with a friend to a fair that also boasted of a flying exhibition. A mischievous pilot zoomed close above the women's heads in an attempt to scare them. Amelia stood her ground and later in life commented that the zooming flight must have whispered something to her. She later visited a flying academy and convinced that she could learn her trade there, worked odd jobs laboriously to collect the money required for coaching. She wasn't an instant hit at the academy, and till date pilots tend to scoff over her initial records.
Amelia Earhart, however, never allowed crippling disappointment anywhere near her. She soon flew her Airster to an altitude of 14,000 ft., setting a world record for female pilots (the first bead in a lengthy string of firsts, as you will notice. Taking critical comments as advice, Amelia was a pragmatic woman who was not afraid to acknowledge her shortcomings, and sought pointers and help from a wide range of instructors to perfect her skill.
Amelia is best known for her trans Atlantic solo jaunt, a feat she achieved in 1932 and was the first woman, and the second person, in the world to nail the feat. This feat, combined with the local popularity she had garnered for herself via articles and other activities related to airplanes, Amelia became a celebrity. She went on add many more feathers to her hat.
This great woman was lost to the world over the Pacific, when on the last lap of her ambitious flight across the equator of the Earth. In 1937, Amelia and Fred Noonan set out in an Electra, and had successfully traversed 22,000 miles of the 29,000-mile trip, and were on the final lap of the mission when unconfirmed causes resulted in the disappearance of the duo.
Earhart was more than just a woman pilot – she was a torch bearer who promoted flying among woman. Amelia is recorded to have been fascinated with women who achieved echoing success in male-dominated fields, and this shows her feminist streak. Brought up by her mother to be liberal minded, Amelia had always set her own principles in her professional and personal life.
Earhart was also a grounded woman who never allowed her celebrity status to play with her head. She is also a gentle-hearted person – she is recorded to have clocked in third in a flying race because she went out of her way to ensure that a friend-cum-competent in the race who was involved in a minor accident on the onset of the race was safe, before heading out herself.
Amelia Earhart also fought righteously for what she believed in. She promoted flying among women, apart from opening up the minds of the then public to aircrafts and pilots. When the 1934 Bendix Trophy Race banned women, she outright refused to fly actress Mary Pickford to open the races that season.

ELEVATE
Free Resource: 1000+ SMART goal ideas to inspire you create your life goals list.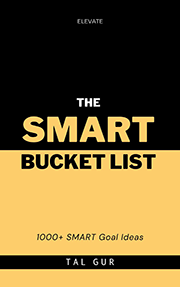 Photo Credit: Tara Hunt
***
Amelia Earhart Short Biography
Amelia Earhart was an American aviator and the first female pilot to fly solo across the Atlantic Ocean. She was born on July 24, 1897, in Atchison, Kansas. Earhart developed a love for flying at an early age, and in 1921 she took her first plane ride. She quickly became enamored with flying and began taking flying lessons in 1922.
Earhart made her first solo flight in 1923 and in 1928, she became the first woman to fly across the Atlantic as a passenger. In 1932, she made history again by becoming the first woman to fly solo across the Atlantic. Her flight earned her worldwide fame and she was celebrated as a hero.
Throughout her career, Earhart set several aviation records, including being the first woman to fly solo across the North American continent and back, and the first woman to fly nonstop across the United States.
Earhart was also a member of the National Woman's Party, which advocated for women's rights, and was a member of the National Aeronautic Association.
Earhart disappeared on July 2, 1937, while attempting to fly around the world with her navigator, Fred Noonan. Despite an extensive search, no trace of Earhart, Noonan, or their plane was ever found. Her disappearance remains one of the greatest unsolved mysteries in aviation history.
Amelia Earhart's legacy lives on as an inspiration to many women and as a reminder of the importance of pursuing one's dreams and breaking barriers.
Amelia Earhart Fast Facts
* Amelia Earhart was born on July 24, 1897, in Atchison, Kansas.
* She developed a love for flying at an early age and began taking flying lessons in 1922.
* In 1928, she became the first woman to fly across the Atlantic as a passenger.
* In 1932, she made history again by becoming the first woman to fly solo across the Atlantic.
* Throughout her career, Earhart set several aviation records, including being the first woman to fly solo across the North American continent and back, and the first woman to fly nonstop across the United States.
* Earhart was also a member of the National Woman's Party, which advocated for women's rights, and was a member of the National Aeronautic Association.
* Earhart disappeared on July 2, 1937, while attempting to fly around the world with her navigator, Fred Noonan.
* Despite an extensive search, no trace of Earhart, Noonan, or their plane was ever found.
* Her disappearance remains one of the greatest unsolved mysteries in aviation history.
* Earhart was also a lecturer, writer and advocate for aviation, women rights and other causes.
* She was awarded the Distinguished Flying Cross for her solo flight across the Atlantic and the Cross of Knight of the Legion of Honor by the French Government.
* She was also a member of the National Geographic Society and the American Women's Association.
Amelia Earhart Life Highlights
1897-1917: Early Life and Education
Amelia Earhart was born on July 24, 1897, in Atchison, Kansas, to parents Samuel "Edwin" Stanton Earhart and Amelia "Amy" Otis. She was the second child of the family, her older sibling having been stillborn the previous year. Raised in a household with an unconventional approach to gender roles, Amelia and her younger sister, Grace Muriel, enjoyed an adventurous upbringing. Despite being allowed to embrace outdoor activities and tomboyish behavior, they were also influenced by their maternal grandmother's more traditional values, leading to the girls' curious mix of freedom and sensitivity to societal norms.
Early Influence and Introduction to Aviation
The Earhart sisters exhibited a strong spirit of adventure, exploring their neighborhood daily. Amelia's childhood was marked by playfully daring activities such as tree climbing, rat hunting, and makeshift sled rides. Amelia's fascination with flight began when she saw her first aircraft at the Iowa State Fair in 1907, though her initial impression wasn't positive. Her father's attempt to interest her in a flight on a biplane failed, reinforcing her lack of enthusiasm for aviation.
Education and Family Fortunes
The Earhart family faced financial challenges, with Amelia's father, Edwin, struggling due to his alcoholism. Despite this, Amelia's love for reading grew during this period, and she received homeschooling from her mother and governess. After reuniting with her family in Des Moines, Amelia entered public school at the age of 12. However, her father's situation worsened, and her parents' marriage suffered, leading to Edwin's forced retirement and the family's relocation to St. Paul, Minnesota. This was followed by more upheaval, as they moved to Chicago after Edwin's job prospects fell through. Amelia attended Hyde Park High School in Chicago, where she faced challenges and social isolation.
Interest in Aviation and Nursing
Amelia's determination to excel led her to graduate from Hyde Park High School in 1916. Throughout her difficult upbringing, she collected newspaper clippings about successful women in male-dominated fields, which fueled her ambitions. She began attending Ogontz School in Pennsylvania but did not complete her program. During a visit to her sister in Toronto in 1917, amid the backdrop of World War I, Amelia's exposure to wounded soldiers and stories from military pilots ignited her interest in flying. She trained as a nurse's aide with the Red Cross, working at Spadina Military Hospital in Toronto and developing a fascination with aviation.

ELEVATE
Free Resource: A step-by-step process for a better relationship with social media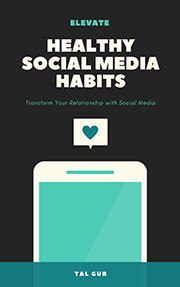 Spanish Flu Pandemic of 1918
In 1918, during the Spanish flu pandemic, Amelia Earhart was actively involved in nursing duties, including night shifts at the Spadina Military Hospital in Toronto. Amidst her dedicated service, she contracted the flu herself and developed pneumonia and maxillary sinusitis. She endured hospitalization for pneumonia from early November to December 1918. Her sinus-related symptoms included pain around her eye and excessive mucus drainage. Although she underwent procedures to address her sinus issues, they were unsuccessful, leading to ongoing headaches. Her recovery extended to nearly a year, which she spent at her sister's home, engaging in activities like reading poetry, learning the banjo, and studying mechanics. Her chronic sinusitis later impacted her flying and day-to-day activities, even requiring her to wear a bandage on her cheek while on the airfield.
Early Flying Experiences
Around 1920, Amelia Earhart climbed the dome of Low Memorial Library at Columbia University and visited an air fair in Toronto, where her interest in aviation was sparked. Her interactions with a World War I ace pilot during the air exhibition left a lasting impression on her. In 1919, she initially planned to attend Smith College but instead enrolled in medical studies and other programs at Columbia University. She later left to be with her parents in California. In December 1920, Earhart's life took a transformative turn when she went on a passenger flight with pilot Frank Hawks. This experience solidified her determination to fly.
Earhart's flying journey continued as she enlisted Neta Snook as her flying instructor in 1921. Despite challenges and rudimentary conditions, including taking a bus and walking several miles to reach the airfield, she pursued her passion for flying. She acquired a secondhand biplane and named it "The Canary." With determination and resilience, Earhart achieved milestones in her aviation career, setting altitude records and becoming the 16th woman in the United States to obtain a pilot's license from the Fédération Aéronautique Internationale (FAI) in May 1923. It's worth noting that Earhart's early experiences in nursing and battling illness, as well as her eventual deep involvement in aviation, shaped her character and resilience, setting the stage for her remarkable contributions to aviation history.
1920s: Early Struggles and Ventures
Amelia Earhart's aviation journey began in the 1920s, marked by financial challenges and personal setbacks. Following an unfortunate investment in a failed gypsum mine, her inheritance dwindled, leading her to sell her aircraft, including the "Canary" plane. She then turned her attention to other pursuits, such as setting up a photography company and exploring various ventures. Despite these difficulties, Earhart's passion for flying remained undeterred. She continued to engage in aviation activities and joined the American Aeronautical Society's Boston chapter, where she became the vice president.
Transatlantic Flight and Recognition in 1928
In 1928, after Charles Lindbergh's solo flight across the Atlantic, Amelia Earhart's interest in aviation led her to be offered the opportunity to fly across the Atlantic as a passenger alongside pilot Wilmer Stultz and copilot/mechanic Louis Gordon. They embarked on the journey in the "Friendship" aircraft, departing from Newfoundland and landing in Wales after 20 hours and 40 minutes. Although she didn't pilot the plane during most of the flight, this experience catapulted her to fame. Upon returning to the United States, Earhart was celebrated with a ticker-tape parade and received recognition from President Calvin Coolidge.
Celebrity Image and Promotions
With her rising fame, Amelia Earhart's celebrity image grew, and she was often referred to as "Lady Lindy" due to her resemblance to Charles Lindbergh. She embraced her public persona and embarked on a lecture tour to promote aviation and encourage public acceptance of female pilots. Through endorsements, publishing, and promotional campaigns, Earhart became a prominent figure in advertising, representing products like luggage and clothing. Her involvement in these promotions allowed her to finance her aviation endeavors and advocate for the advancement of aviation, especially for women.
Competitive Flying and Records
Earhart's pursuit of aviation records and achievements continued. She achieved her first solo flight across North America in 1928, becoming the first woman to do so. She also participated in the first Santa Monica-to-Cleveland Women's Air Derby in 1929, where she gained recognition for her skills as a pilot. As an official of the National Aeronautic Association, Earhart advocated for women's records in aviation and set a world altitude record in 1931. Her involvement with organizations like The Ninety-Nines further solidified her commitment to promoting women's participation in aviation.
Marriage to George Putnam
In 1931, Amelia Earhart married George Putnam, a publisher known as GP. Their partnership was characterized by mutual respect and equal responsibilities. Earhart's views on marriage were progressive for the time, and she chose to keep her name rather than being addressed as "Mrs. Putnam." The couple shared a commitment to aviation, with Putnam supporting Earhart's endeavors. Despite not having children together, they had a blended family from Putnam's previous marriage. This union allowed Earhart to continue her aviation pursuits while maintaining a strong personal connection.
1932: Transatlantic Solo Flight
In the year 1932, Amelia Earhart embarked on a monumental journey that would solidify her legacy in aviation history. On May 20, at the age of 34, Earhart departed from Harbour Grace, Newfoundland, in her single-engine Lockheed Vega 5B aircraft. She carried a copy of the Telegraph-Journal, given to her by journalist Stuart Trueman, to confirm the flight's date. The aim of her flight was to replicate Charles Lindbergh's solo transatlantic flight from five years prior. Norwegian American aviator Bernt Balchen, a renowned figure in aviation, served as her technical advisor and helped prepare her aircraft. Interestingly, he also acted as a decoy for the press, suggesting that he was preparing the aircraft for his own Arctic flight. The journey was fraught with challenges, including strong northerly winds, icy conditions, and mechanical issues. After a grueling flight lasting 14 hours and 56 minutes, Earhart touched down in Culmore, north of Derry, Northern Ireland. Her arrival was witnessed by Cecil King and T. Sawyer, and when asked about her journey by a farmhand, she succinctly replied, "From America."
Recognition and Friendships
Earhart's successful transatlantic flight earned her numerous accolades. As the first woman to complete a solo nonstop transatlantic flight, she received the Distinguished Flying Cross from the US Congress, the Knight of the Legion of Honor from the French Government, and the Gold Medal of the National Geographic Society from President Herbert Hoover. Her fame grew, leading to friendships with influential individuals, most notably First Lady Eleanor Roosevelt, who shared her interests and supported women's causes. Their friendship endured over time. Jacqueline Cochran, initially seen as a rival, also became a confidante during this period.
1935: Further Solo Flights and Achievements
In 1935, Amelia Earhart continued to make history in aviation. On January 11, she became the first aviator to fly solo from Honolulu, Hawaii, to Oakland, California, using a Lockheed 5C Vega aircraft. This journey marked a significant achievement as it had been previously attempted by others, but she completed it smoothly without any mechanical breakdowns. During this flight, she even had the leisure to relax and listen to the Metropolitan Opera broadcast. Later that year, using her trusty Lockheed Vega nicknamed "old Bessie, the fire horse," Earhart flew solo from Los Angeles to Mexico City on April 19. She then embarked on a nonstop flight from Mexico City to New York on May 8, facing large crowds upon her arrival in Newark, New Jersey.
Long-Distance Air Racing and Ambitious Goals
Earhart's engagement in long-distance air racing continued, with her participation in the 1935 Bendix Trophy Race where she secured the fifth position. Her Lockheed Vega, capable of 195 mph, couldn't match the speeds of purpose-built air racers that reached over 300 mph. Between 1930 and 1935, she set numerous women's speed and distance aviation records using various aircraft. By 1935, she realized the limitations of her Vega for transoceanic flights and contemplated a new challenge—a circumnavigation of the globe.
Relocation and Partnerships
In 1934, while on a speaking tour, a fire destroyed Amelia Earhart's personal belongings and family treasures. Her husband, George Putnam, had already sold his interest in the publishing company, and after the fire, they decided to relocate to the West Coast. Putnam assumed a new role with Paramount Pictures in North Hollywood. They settled in Toluca Lake, California, near the studios, and gradually renovated their new residence. Additionally, Earhart and pilot Paul Mantz formed a business partnership, establishing the Earhart-Mantz Flying School to teach instrument flying. The year 1935 was marked by Amelia Earhart's continued aviation accomplishments, including her pioneering flights, record attempts, and influential partnerships.
World flight: Early Planning and Preparation
In 1935, Amelia Earhart became a visiting faculty member at Purdue University, offering career advice to women and acting as a technical advisor for the Department of Aeronautics. In early 1936, she began formulating plans for a round-the-world flight, a remarkable endeavor for that time. Her flight path would span 29,000 miles, taking her along an equatorial route. With financial support from Purdue, she collaborated with Lockheed Aircraft Company to design and construct a customized Lockheed Electra 10E aircraft (registration NR16020). The aircraft underwent substantial modifications to accommodate additional fuel tanks, and Earhart affectionately called it her "flying laboratory." Captain Harry Manning was chosen as her navigator due to his experience as both a navigator and pilot, as well as his expertise in Morse code.
First Attempt and Challenges
On March 17, 1937, Earhart embarked on her journey, commencing with a flight from Oakland, California, to Honolulu, Hawaii. Joining her were Manning, Fred Noonan (a seasoned navigator), and technical advisor Paul Mantz. Technical issues with the aircraft necessitated a stop in Hawaii for repairs, during which they encountered challenges with the propeller hubs' variable pitch mechanisms. Resuming the flight, the team faced an unfortunate accident during takeoff at Luke Field in Hawaii, damaging the plane's landing gear and rendering it unfit to continue. The cause of the incident remains debated, with possible explanations ranging from a tire blowout to pilot error. As a result, the aircraft was transported back to Lockheed's facility in Burbank for repairs, and Manning decided to leave the project.
Second Attempt and Fateful Disappearance
After repairs and additional funding, Earhart and Noonan made a second attempt. This time, they reversed their direction, heading west to east. Departing from Miami on June 1, 1937, the journey took them through South America, Africa, India, and Southeast Asia, arriving in Lae, New Guinea, on June 29. By then, they had completed about 22,000 miles of their voyage. Their next leg, covering around 7,000 miles over the Pacific Ocean, would prove to be the most challenging. On July 2, 1937, Earhart and Noonan departed from Lae in the heavily loaded Electra. Their intended destination was Howland Island, a small, remote landmass. Throughout their journey, they faced difficulties with radio communication and navigation, exacerbated by unclear instructions and misunderstandings between Earhart's plane and the U.S. Coast Guard cutter, USCGC Itasca, stationed on Howland Island.
Fate and Controversy
Despite their efforts, the plane never reached Howland Island. In her last known radio transmissions, Earhart indicated uncertainty about their location and fuel reserves. Their signals grew weaker and more distorted as they continued attempting to communicate with the Itasca. Ultimately, Amelia Earhart and Fred Noonan disappeared over the Pacific Ocean, leaving their fate shrouded in mystery. While there were numerous reported signals and radio attempts after their disappearance, none provided conclusive evidence of their whereabouts. Theories and hypotheses about their fate abound, ranging from crash and sinking at sea to surviving on a remote island. The exact details of their disappearance remain a subject of ongoing research, speculation, and exploration, captivating the world's imagination for decades to come. Amelia Earhart's aviation career and marriage journey in the 1920s and early 1930s exemplified her determination, resilience, and contributions to aviation, both as a pioneering pilot and as a promoter of women's involvement in the field.
Amelia Earhart Best Quotes
"The most difficult thing is the decision to act, the rest is merely tenacity. The fears are paper tigers. You can do anything you decide to do. You can act to change and control your life; and the procedure, the process is its own reward." (Meaning)
"I have often said that the lure of flying is the lure of beauty."
"Never interrupt someone doing what you said couldn't be done." (Meaning)
"The woman who can create her own job is the woman who will win fame and fortune."
"There are two kinds of stones, as everyone knows, one of which rolls." (Meaning)
"Among all the marvels of modern invention, that with which I am most concerned is, of course, air transportation. Flying is perhaps the most dramatic of recent scientific attainment. In the brief span of thirty-odd years, the world has seen an inventor's dream first materialized by the Wright brothers at Kitty Hawk become an everyday actuality."
"There is so much that must be done in a civilized barbarism like war."
"Mostly, my flying has been solo, but the preparation for it wasn't. Without my husband's help and encouragement, I could not have attempted what I have. Ours has been a contented and reasonable partnership, he with his solo jobs and I with mine. But always with work and play together, conducted under a satisfactory system of dual control."
"The most effective way to do it, is to do it." (Meaning)
"Courage is the price that life exacts for granting peace." (Meaning)
"Never do things others can do and will do if there are things others cannot do or will not do." (Meaning)
"Better do a good deed near at home than go far away to burn incense." (Meaning)

"Obviously I faced the possibility of not returning when first I considered going. Once faced and settled there really wasn't any good reason to refer to it."
"Aviation, this young modern giant, exemplifies the possible relationship of women and the creations of science. Although women have not taken full advantage of its use and benefits, air travel is as available to them as to men."
"Aviation offered such fun as crossing the continent in planes large and small, trying the whirling rotors of an autogiro, making record flights. With these activities came opportunity to know women everywhere who shared my conviction that there is so much women can do in the modern world and should be permitted to do irrespective of their sex."
"Women, like men, should try to do the impossible. And when they fail, their failure should be a challenge to others." (Meaning)
"The more one does and sees and feels, the more one is able to do, and the more genuine may be one's appreciation of fundamental things like home, and love, and understanding companionship." (Meaning)
"Adventure is worthwhile in itself."
"Flying might not be all plain sailing, but the fun of it is worth the price."
"I have often been asked what I think about at the moment of take-off. Of course, no pilot sits and feels his pulse as he flies. He has to be part of the machine. If he thinks of anything but the task in hand, then trouble is probably just around the corner."
"In soloing - as in other activities - it is far easier to start something than it is to finish it."
"The most difficult thing is the decision to act, the rest is merely tenacity."
"I want to do it because I want to do it. Women must try to do things as men have tried. When they fail, their failure must be a challenge to others."
"I have a feeling that there is just about a will to do what needs to be done."
"I have always been happiest when flying."
"A single fearless step will bring you to your destiny."
"I want to do it because I want to do it."
***
* The editor of this short biography made every effort to maintain information accuracy, including any quotes, facts, or key life events. If you're looking to expand your personal development, I recommend exploring other people's life stories and gaining inspiration from my collection of inspiring quotes. Exposing yourself to different perspectives can broaden your worldview and help you with your personal growth.
Chief Editor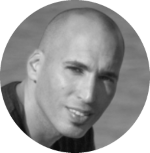 Tal Gur is an author, founder, and impact-driven entrepreneur at heart. After trading his daily grind for a life of his own daring design, he spent a decade pursuing 100 major life goals around the globe. His journey and most recent book, The Art of Fully Living, has led him to found Elevate Society.