Any product that needs a manual to work is broken.
What's the meaning of this quote?
Quote Meaning: The quote speaks to Elon Musk's philosophy about product design, user experience, and the nature of innovation. Musk suggests that the true hallmark of a well-designed product is its intuitive usability, its ability to be understood and operated without the need for extensive instructions. In his view, if a product requires a manual, it indicates a failure in design—a disconnect between the creators and the end users. The best products, according to Musk, are those that seem almost instinctively easy to use, where their function is evident from their form. It's a challenge to designers and innovators, urging them to strive for simplicity, elegance, and user-centric design. This perspective reinforces the idea that innovation isn't merely about introducing new features or technologies, but about making these advancements accessible, intuitive, and user-friendly. Ultimately, Musk's quote captures his vision for seamless interaction between humans and technology, a world where the tools we use are so intuitively designed that they feel like a natural extension of ourselves.
Who said the quote?
The quote "Any product that needs a manual to work is broken." was said by Elon Musk (Bio / Quotes). Elon Musk is a South African-born American entrepreneur, inventor, and engineer who is best known for his work with SpaceX, Tesla, and PayPal.
Chief Editor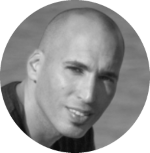 Tal Gur is an author, founder, and impact-driven entrepreneur at heart. After trading his daily grind for a life of his own daring design, he spent a decade pursuing 100 major life goals around the globe. His journey and most recent book, The Art of Fully Living, has led him to found Elevate Society.