This is a summary review of Ask containing key details about the book.
What is Ask About?
Ask provides a different take on traditional marketing and includes the author's proven Ask Formula, which he has used to help build multi-million dollar businesses. His formula shows exactly how to find out what customers really want, and the steps to take in order to build customer satisfaction while increasing income.
Who is the author of Ask?
Ryan Levesque is the CEO of The ASK Method. He is also CEO & co-founder of bucket.io -a leading marketing funnel software entrepreneurs are using to build interactive quizzes, assessments, and surveys to segment their audience into buckets and create a tailored buying experience online.
How long is Ask?
What genre is Ask?
Business, Nonfiction, Entrepreneurship
What are the main summary points of Ask?
Here are some key summary points from Ask:
Takeaway 1: Most people are usually only good at expressing what they don't want and what they already have. In order to become better at business, you need to know what customers really want. A common method of finding this out is surveys, but most people find them irritating. A better approach is the ASK FORMULA.
Takeaway 2: The first step is the deep dive survey, which is an email to your list asking indirect questions to gauge what your current and potential customers want. For example, `Tell us your biggest challenges with….` (Since your prospects know only what they don't want, it isn't useful to directly ask what they want.). Also, collect and analyze the data. Look for patterns in the answers that will allow you to sort them into buckets (i.e. similar groups of prospects)
Takeaway 3: The next stage is the Prospect Self-Discovery Landing Page. This landing page needs to be super easy to use with all the most important information available without requiring visitors to scroll down. Begin with a catch title or a question. Then, use hooks and if-then statements to inspire curiosity and desire. For example, "If you're an entrepreneur who work with diverse markets but aren't sure how to communicate with all of them, then…". Finally, hint at your expertise. For example, "For more than a decade I've..."
Takeaway 4: From here, we go to the Micro-Commitment Bucket Survey. Here we ask segmented questions to get specific information about the issues customers have. Start your survey with easily answerable questions such as – "How old are you?". Remember to segment prospects according to the specific problems they want to solve. For example, you could ask a multiple-choice question such as, "Which of the following is your biggest challenge right now?
Takeaway 5: We then move them to the Post-Survey page, where they will get a diagnosis of their problem and a potential customized solution to their problems using your services and products. You want to demonstrate that you understand their problems before you ask for their money. Also, communicate to them the primary reason why they must act now.
Takeaway 6: Once they buy in, consider upselling more/other products or services of yours. (The simplest option to maximize profit is to simply sell more of what the customer just purchased but at a discounted price.)
Takeaway 7: Will all customers buy from you this way? No. In fact, only around 10% will do so. We don't give up on the other 90% though. We follow up with them using emails and offering more value and discounts to keep them interested.
What are good quotes from Ask?
"Sometimes starting over at the bottom can be the best thing you can do for yourself."
"But whatever you decide, the important thing is to start."
"Prepare, Persuade, Segment, Prescribe, Profit, Pivot"
"One of the biggest things I discovered was that I had been taking a "one size fits all" approach to my marketing."
"Your emails should not read (or even look) like promotional messages."
"Henry Ford: "If I had asked people what they wanted, they would have said 'faster horses."
"The only incentive you want to offer is the promise of a solution to their problem."
― Ryan Levesque, Ask
What are the chapters in Ask?
Chapter 1: You: Who, What, & Why
Chapter 2: Strange Questions...and Stranger Answers
Chapter 3: The Discovery
Chapter 4: My Crisis
Chapter 5: Working Hard for the Dream
Chapter 6: An Unexpected Twist
Chapter 7: The Letter
Chapter 8: Standing on the Shoulders of Giants
Chapter 9: Taking the Leap
Chapter 10: Things Finally Come Together
Chapter 11: Getting Started: How to Read the Ask Methodology
Chapter 12: The Process: Prepare, Persuade, Segment, Prescribe, Profit and Pivot
Chapter 13: The Deep Dive Survey
Chapter 14: Persuade: The Prospect Self-Discovery Landing Page
Chapter 15: Segment: The Micro-Commitment Bucket Survey
Chapter 16: Prescribe: The Post-Survey Sales Prescription
Chapter 17: Profit: The Profit Maximization Upsell Sequence
Chapter 18: The Email Follow-Up Feedback Loop
Chapter 19: Case Study #1: Tennis Training - Zero to %250,000 in 6 months
Chapter 20: Case Study #2: Water Ionizer Market - $750,000 in 5 Days
Chapter 21: Why: The Reason for Writing This Book
Chapter 22: Next Steps: Now It's Your Turn to Ask
Is Ask worth reading?
The majority of customer reviews on leading review sites are positive. Here's what some reviewers had to say about the book:
"Interesting formula for capturing and analyzing online customers, including some interesting ideas for tailoring your messages to individual customer cohorts. "
* Key sources: LibraryThing, Amazon, Wikipedia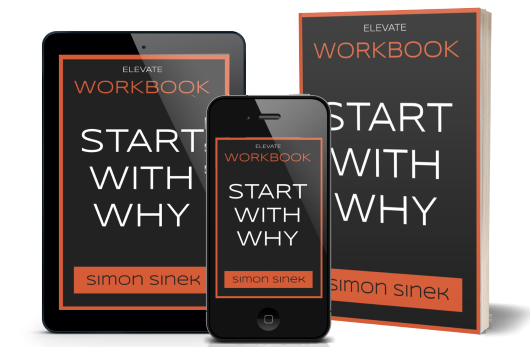 On average, 90% of what we read is forgotten within the first hours after reading... Which is why it's so important to apply what you read.

Click Below to get a free workbook of one of my top recommended books of all times, filled with in-depth insights, action points and self exploration exercises.
Align With Your Why
Get a free workbook of my top recommended books of all times, filled with in-depth insights, action points and self-exploration exercises. Just enter your email below and it will be sent to you instantly
for free
.
* No fluff, No spam, You can always opt out
Founder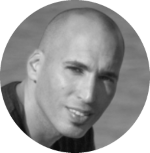 Tal Gur is a location independent entrepreneur, author, and impact investor. After trading his daily grind for a life of his own daring design, he spent a decade pursuing 100 major life goals around the globe. His most recent book and bestseller, The Art of Fully Living - 1 Man, 10 Years, 100 Life Goals Around the World, has set the stage for his new mission: elevating society to its abundance potential.