Auguste Escoffier Biography
Auguste Escoffier is a legendary French chef who revolutionized the culinary world in the late 19th and early 20th century. He is credited with developing the modern kitchen brigade system, which is still used today in professional kitchens worldwide. Escoffier also simplified and refined classic French cuisine, making it more accessible to a wider audience. He wrote several cookbooks, including the influential "Le Guide Culinaire," which is still considered a bible for professional chefs. Escoffier's impact on the culinary world is immeasurable, and his legacy continues to inspire chefs to this day.
Auguste Escoffier Facts
Auguste Escoffier was a French chef and culinary pioneer who is widely regarded as one of the greatest chefs in history.
He was born on October 28, 1846, in Villeneuve-Loubet, France, and passed away on February 12, 1935.
Escoffier revolutionized and modernized French cuisine, establishing a standardized system of culinary techniques, organization, and kitchen management that is still followed in professional kitchens today.
He is credited with codifying the five mother sauces and developing the brigade system, which defined the roles and responsibilities of different positions in the kitchen.
Escoffier's approach to cooking emphasized simplicity, quality ingredients, and meticulous attention to detail, focusing on enhancing the natural flavors of the ingredients.
He popularized the concept of "à la carte" dining, where diners could choose individual dishes from a menu rather than being served a fixed meal.
Escoffier was the head chef at renowned establishments such as the Savoy Hotel in London and the Ritz Hotel in Paris, where he catered to the culinary preferences of the aristocracy and high society.
He authored several influential cookbooks, including "Le Guide Culinaire," which is still considered a culinary bible for professional chefs.
Escoffier's impact on the culinary world extended beyond the kitchen, as he played a role in raising the status and professionalism of chefs and elevating the culinary arts as a respected profession.
His contributions to French cuisine and his lasting influence on the culinary industry continue to be celebrated and revered by chefs and food enthusiasts around the world.
Auguste Escoffier Quotes
"Great dangers give birth to great resolutions."

ELEVATE
Free Resource: A step-by-step blueprint to help you set and realize big dreams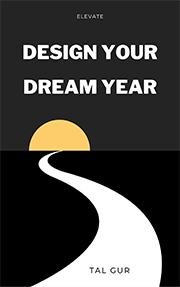 ***
* The editor of this short biography made every effort to maintain information accuracy, including any quotes, facts, or key life events.
Chief Editor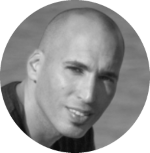 Tal Gur is an author, founder, and impact-driven entrepreneur at heart. After trading his daily grind for a life of his own daring design, he spent a decade pursuing 100 major life goals around the globe. His journey and most recent book, The Art of Fully Living, has led him to found Elevate Society.