Auguste Rodin Biography
Auguste Rodin is one of the most famous sculptors in history, known for his expressive and emotive works. He is best known for his bronze statue "The Thinker," which has become an icon of Western art. Rodin's sculptures often depicted the human form in a state of intense emotion, conveying both physical and psychological struggle. He was a pioneer of modern sculpture, breaking away from the traditional rules of classical art and paving the way for future generations of artists. Rodin's influence can still be seen in contemporary art, and his legacy as a sculptor remains as strong as ever.
Auguste Rodin Facts
Auguste Rodin was a French sculptor widely regarded as one of the most important and influential figures in the history of modern sculpture.
He was born on November 12, 1840, in Paris, France, and passed away on November 17, 1917.
Rodin is best known for his expressive and dynamic sculptures that captured the human form with a sense of realism and emotion.
His most famous work, "The Thinker," has become an iconic representation of intellectual contemplation.
Rodin's artistic style departed from the traditional sculptural conventions of his time, emphasizing movement, texture, and the portrayal of raw human emotions.
He employed innovative techniques, such as leaving visible marks and rough surfaces on his sculptures, challenging the notion of perfection in art.
Rodin's ability to capture the nuances of human anatomy and psychology revolutionized the field of sculpture and paved the way for the development of modern art.
His other notable works include "The Kiss," "The Burghers of Calais," and "Eternal Springtime."
Rodin's sculptures were praised for their dramatic intensity and ability to evoke a wide range of emotions, from vulnerability to strength.
His impact on the art world was significant, inspiring generations of artists and influencing movements such as Symbolism and Expressionism.
Rodin's works can be found in museums and public spaces around the world, and his legacy as a pioneering sculptor continues to be celebrated and studied.
Auguste Rodin Quotes
"I invent nothing, I rediscover."

ELEVATE
Free Resource: A step-by-step blueprint to help you set and realize big dreams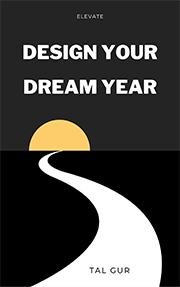 ***
* The editor of this short biography made every effort to maintain information accuracy, including any quotes, facts, or key life events.
Chief Editor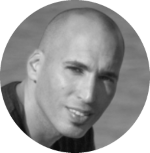 Tal Gur is an author, founder, and impact-driven entrepreneur at heart. After trading his daily grind for a life of his own daring design, he spent a decade pursuing 100 major life goals around the globe. His journey and most recent book, The Art of Fully Living, has led him to found Elevate Society.