Who is Augusten Burroughs
Augusten Burroughs Biography
Augusten Burroughs is an American writer and memoirist known for his candid and often humorous accounts of his personal struggles. His best-known work, "Running with Scissors," is a memoir of his unconventional upbringing in a dysfunctional family. Burroughs has also written several other bestselling memoirs, including "Dry" and "Magical Thinking," which deal with themes of addiction, mental illness, and recovery. His writing is characterized by its raw honesty and dark humor, and he has been praised for his ability to make readers both laugh and cry. Burroughs' work has inspired countless readers, and his voice continues to be an important one in the world of memoir and nonfiction writing.
Augusten Burroughs Facts
Augusten Burroughs is an American writer known for his memoirs and autobiographical works.
He was born on October 23, 1965, in Pittsburgh, Pennsylvania.
Burroughs gained widespread acclaim with his memoir "Running with Scissors," published in 2002.
The book chronicles his unconventional and tumultuous upbringing, including his time living with his mother's psychiatrist and his experiences in a highly dysfunctional household.
Burroughs' writing style is characterized by his dark humor, wit, and candid exploration of personal struggles, addiction, and mental health.
His other notable works include "Dry," a memoir about his struggle with alcoholism, and "Lust & Wonder," which delves into his relationships and search for love.
Burroughs has a unique ability to capture the complexity of human emotions and the absurdity of everyday life through his storytelling.
His writing resonates with readers who appreciate his honest and vulnerable approach to exploring the human condition.
Throughout his career, Burroughs has received critical acclaim and has amassed a dedicated following of readers who eagerly await his new works.
His contributions to memoir writing have made him a prominent voice in contemporary literature, and his books have been bestsellers.
Augusten Burroughs' works continue to inspire and entertain readers, offering a raw and thought-provoking exploration of personal experiences and the universal themes of love, loss, and resilience.
Augusten Burroughs Quotes
"As a writer, you can't allow yourself the luxury of being discouraged and giving up when you are rejected, either by agents or publishers. You absolutely must plow forward."

ELEVATE
Free Resource: A step-by-step blueprint to help you set and realize big dreams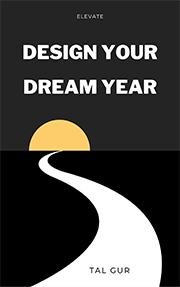 ***
* The editor of this short biography made every effort to maintain information accuracy, including any quotes, facts, or key life events.
Chief Editor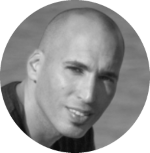 Tal Gur is an author, founder, and impact-driven entrepreneur at heart. After trading his daily grind for a life of his own daring design, he spent a decade pursuing 100 major life goals around the globe. His journey and most recent book, The Art of Fully Living, has led him to found Elevate Society.