Aurora Biography
Aurora is a Norwegian singer, songwriter, and record producer known for her ethereal vocals and dreamy synth-pop sound. Her music often deals with themes of nature, love, and self-discovery, and she has been praised for her unique approach to songwriting and production. Aurora first gained international attention with her hit single "Runaway" in 2015 and has since released three critically acclaimed albums, including "Infections of a Different Kind (Step 1)" and "A Different Kind of Human (Step 2)". Her music is known for its emotional depth, catchy melodies, and powerful live performances.
Aurora Facts
Aurora Aksnes, known as Aurora, is a Norwegian singer, songwriter, and producer.
She gained international recognition with her debut single "Runaway" in 2015.
Aurora's music often features ethereal and haunting melodies, with introspective and poetic lyrics.
She is known for her unique vocal range and captivating live performances.
Aurora's debut studio album, "All My Demons Greeting Me as a Friend," was released in 2016 and received critical acclaim.
Her songs have been featured in various films, TV shows, and commercials, expanding her reach to a wider audience.
Aurora has a strong presence on social media and uses her platform to advocate for environmental and social issues.
She has collaborated with artists like Askjell, Ask Embla, and Magnus Skylstad on various projects.
Aurora's music often explores themes of nature, introspection, and human emotions, resonating with fans worldwide.
She has been nominated for and won several awards, including the European Border Breakers Award and the Spellemannprisen.
Aurora Quotes
"If you try to protect yourself from pain, it becomes a stone in your heart. But the more you learn to face things, the more likely that stone can become a pearl."

ELEVATE
Free Resource: A step-by-step blueprint to help you set and realize big dreams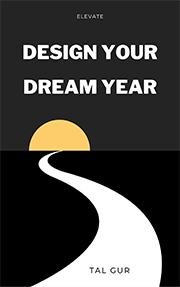 - Aurora Quotes
***
* The editor of this short biography made every effort to maintain information accuracy, including any quotes, facts, or key life events.
Chief Editor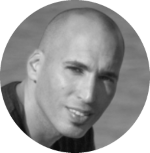 Tal Gur is an author, founder, and impact-driven entrepreneur at heart. After trading his daily grind for a life of his own daring design, he spent a decade pursuing 100 major life goals around the globe. His journey and most recent book, The Art of Fully Living, has led him to found Elevate Society.