Ava DuVernay Biography
Ava DuVernay is an American filmmaker, director, and screenwriter known for her powerful and socially conscious films and television series. She first gained recognition for her critically acclaimed documentary "13th" about the US prison system and has since directed a number of other award-winning projects, including the historical drama "Selma", the fantasy adventure "A Wrinkle in Time", and the drama series "Queen Sugar". DuVernay is also a prominent activist and advocate for racial and gender equality in Hollywood and beyond.
Ava DuVernay Facts
Ava DuVernay is an American filmmaker, director, producer, and screenwriter born on August 24, 1972, in Long Beach, California.
She gained widespread recognition and critical acclaim for her film "Selma" (2014), which depicted the historic civil rights march from Selma to Montgomery led by Dr. Martin Luther King Jr.
DuVernay became the first African-American woman to be nominated for a Golden Globe Award for Best Director for her work on "Selma."
She is known for her compelling storytelling, tackling important social issues, and promoting diversity and representation in film.
Ava DuVernay's film "13th" (2016), a documentary exploring racial inequality within the U.S. criminal justice system, garnered critical acclaim and received an Academy Award nomination.
She has also directed and produced the highly acclaimed television drama series "Queen Sugar" (2016-present), which delves into the lives of an African-American family in rural Louisiana.
DuVernay made history by becoming the first African-American woman to direct a live-action film with a budget exceeding $100 million, with the Disney film "A Wrinkle in Time" (2018).
Aside from her work in film and television, Ava DuVernay is an advocate for social justice and has used her platform to raise awareness about various issues, including racial equality and representation in the industry.
She founded ARRAY, a film distribution company dedicated to amplifying the voices of women and people of color in filmmaking.
DuVernay has received numerous accolades for her work, including Emmy Awards, NAACP Image Awards, and the Peabody Award.
Her contributions to the film industry and her commitment to creating impactful and thought-provoking stories have solidified her as a prominent figure and influential director in Hollywood.
Ava DuVernay Quotes
"Creativity is an energy. It's a precious energy, and it's something to be protected"

ELEVATE
Free Resource: A step-by-step blueprint to help you set and realize big dreams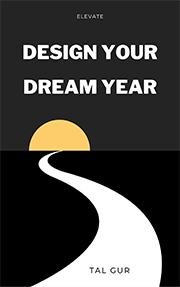 ***
* The editor of this short biography made every effort to maintain information accuracy, including any quotes, facts, or key life events.
Chief Editor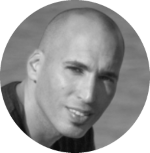 Tal Gur is an author, founder, and impact-driven entrepreneur at heart. After trading his daily grind for a life of his own daring design, he spent a decade pursuing 100 major life goals around the globe. His journey and most recent book, The Art of Fully Living, has led him to found Elevate Society.