Ava Gardner Biography
Ava Gardner was an American actress and Hollywood icon known for her beauty, talent, and turbulent personal life. She appeared in a number of classic films, including "The Killers", "The Night of the Iguana", and "Mogambo", and was known for her sultry, seductive on-screen presence. Gardner was also famous for her off-screen romances with some of the biggest names in Hollywood, including Frank Sinatra and Howard Hughes. Despite her personal struggles, she remains a beloved figure in the history of American cinema.
Ava Gardner Facts
Ava Gardner was an American actress born on December 24, 1922, in Smithfield, North Carolina.
She rose to prominence in the 1940s and 1950s as one of Hollywood's leading actresses, known for her stunning beauty and captivating screen presence.
Gardner starred in numerous successful films, including "The Killers" (1946), "Mogambo" (1953), and "The Night of the Iguana" (1964).
She was often cast in femme fatale roles, exuding an irresistible charm and magnetic allure on screen.
Ava Gardner worked with renowned directors and actors, including Alfred Hitchcock, John Ford, and Clark Gable.
She received an Academy Award nomination for Best Actress for her role in "Mogambo."
Gardner's personal life garnered significant media attention, particularly her marriages to notable figures such as Mickey Rooney, Artie Shaw, and Frank Sinatra.
She was known for her free-spirited nature, independence, and outspokenness, which made her a symbol of female empowerment during her time.
Ava Gardner's beauty and style made her a fashion icon, with her signature looks influencing trends of the era.
Later in her career, she continued to act in films and television shows, maintaining her status as a respected actress.
Gardner's legacy extends beyond her acting career, as she remains an enduring symbol of classic Hollywood glamour and talent.
She passed away on January 25, 1990, leaving behind a lasting impact on the film industry and a rich filmography that continues to be celebrated.
Ava Gardner Quotes
"I think the main reason my marriages failed is that I always loved too well but never wisely."

ELEVATE
Free Resource: A step-by-step blueprint to help you set and realize big dreams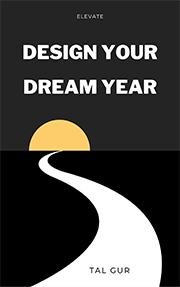 ***
* The editor of this short biography made every effort to maintain information accuracy, including any quotes, facts, or key life events.
Chief Editor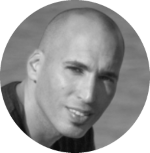 Tal Gur is an author, founder, and impact-driven entrepreneur at heart. After trading his daily grind for a life of his own daring design, he spent a decade pursuing 100 major life goals around the globe. His journey and most recent book, The Art of Fully Living, has led him to found Elevate Society.