Ava Max Biography
Ava Max is a pop singer-songwriter known for her empowering and catchy anthems, such as "Sweet but Psycho" and "Kings & Queens". Born Amanda Koci in Wisconsin to Albanian immigrant parents, Max draws on her heritage in her music, often infusing it with a unique Eastern European flair. Her debut album "Heaven & Hell" was released in 2020, showcasing her impressive vocal range and songwriting skills. Max is also known for her bold and colorful fashion choices, often sporting statement pieces and eccentric hairstyles on the red carpet.
Ava Max Facts
Ava Max is an American singer and songwriter born on February 16, 1994, in Milwaukee, Wisconsin.
She gained international recognition with her breakthrough single "Sweet but Psycho" in 2018, which topped charts in several countries.
Ava Max's music is characterized by catchy pop hooks, empowering lyrics, and a unique blend of pop, dance, and electronic elements.
She draws inspiration from various genres and artists, including Madonna and Lady Gaga.
Ava Max has released several successful singles, including "Kings & Queens" and "So Am I," which have garnered millions of streams and views on various platforms.
Her debut studio album, "Heaven & Hell," was released in 2020 and received positive reviews from critics.
Max is known for her distinctive visual style, often featuring vibrant hair colors and retro-inspired fashion choices.
She has amassed a dedicated fanbase, known as "Avatars," who admire her powerful vocals, relatable lyrics, and energetic performances.
Ava Max has been nominated for and won several awards, including the MTV Europe Music Award for Best Push Artist.
She continues to release new music and collaborate with other artists, expanding her reach and cementing her presence in the pop music scene.
Ava Max's talent, unique style, and ability to connect with listeners have positioned her as a rising star in the music industry.
Ava Max Quotes
"We all have different personalities... and even in relationships, we can be called psycho, and we can be called sweet, based on what the person feels about you."

ELEVATE
Free Resource: A step-by-step blueprint to help you set and realize big dreams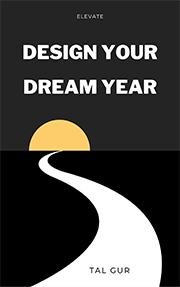 - Ava Max Quotes
***
* The editor of this short biography made every effort to maintain information accuracy, including any quotes, facts, or key life events.
Chief Editor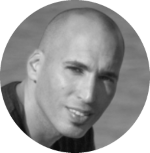 Tal Gur is an author, founder, and impact-driven entrepreneur at heart. After trading his daily grind for a life of his own daring design, he spent a decade pursuing 100 major life goals around the globe. His journey and most recent book, The Art of Fully Living, has led him to found Elevate Society.