Avicii Biography
Avicii, born Tim Bergling, was a Swedish DJ and producer known for his infectious dance hits, such as "Levels" and "Wake Me Up". He rose to fame in the early 2010s and quickly became one of the most successful and sought-after DJs in the world. Despite his success, Avicii struggled with mental health issues and substance abuse, and tragically died by suicide in 2018 at the age of 28. He left behind a legacy of uplifting and joyful music that continues to inspire fans around the globe.
Avicii Facts
Avicii, whose real name was Tim Bergling, was a Swedish musician, DJ, and record producer born on September 8, 1989, in Stockholm, Sweden.
He gained worldwide recognition for his electronic dance music (EDM) productions and became one of the most successful and influential DJs of his time.
Avicii's breakthrough came with his hit single "Levels" in 2011, which reached the top of the charts in several countries.
He was known for his energetic and melodic tracks, combining elements of EDM, pop, and house music.
Avicii collaborated with numerous artists and released several successful singles, including "Wake Me Up," "Hey Brother," and "Without You."
His debut studio album, "True" (2013), received critical acclaim and featured a fusion of EDM and other genres, such as country and folk.
Avicii's music resonated with audiences worldwide, and his live performances drew massive crowds and garnered widespread acclaim.
Despite his success, Avicii struggled with physical and mental health issues, and in 2016, he announced his retirement from touring.
Tragically, Avicii passed away on April 20, 2018, at the age of 28. His death deeply impacted the music industry and his fans around the world.
Avicii's contributions to electronic music and his ability to create uplifting and memorable tracks have left a lasting legacy in the music industry.
His posthumous album, "Tim" (2019), was released as a tribute to his musical talent and showcased unreleased tracks he was working on before his passing.
Avicii's influence continues to be felt, and his music continues to inspire and resonate with fans globally.
Avicii Quotes
"House music originated in America, and it has always been around, but I guess it just got a tighter hold on Europe and other parts of the world."

ELEVATE
Free Resource: A step-by-step blueprint to help you set and realize big dreams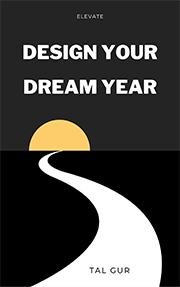 ***
* The editor of this short biography made every effort to maintain information accuracy, including any quotes, facts, or key life events.
Chief Editor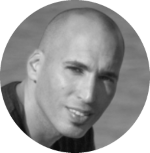 Tal Gur is an author, founder, and impact-driven entrepreneur at heart. After trading his daily grind for a life of his own daring design, he spent a decade pursuing 100 major life goals around the globe. His journey and most recent book, The Art of Fully Living, has led him to found Elevate Society.