Avril Lavigne Biography
Avril Lavigne is a Canadian singer-songwriter who burst onto the music scene in the early 2000s with her punk-infused pop-rock sound. Known for hits like "Complicated" and "Sk8er Boi," Lavigne quickly became a cultural icon for her rebellious and anti-establishment image. She has released several successful albums over the years, including "Let Go" and "The Best Damn Thing," and has sold over 40 million records worldwide. In addition to her music career, Lavigne is also a philanthropist and has been involved in various charitable causes, including raising awareness for Lyme disease, which she has personally battled.
Avril Lavigne Facts
Avril Ramona Lavigne is a Canadian singer, songwriter, and actress, born on September 27, 1984, in Belleville, Ontario, Canada.
She gained fame in the early 2000s with her debut album "Let Go" (2002), which showcased her punk-inspired pop-rock sound and rebellious image.
Avril Lavigne's distinctive voice, edgy style, and relatable lyrics resonated with a wide audience, particularly teenagers and young adults.
Her hit singles, including "Complicated," "Sk8er Boi," and "I'm with You," became anthems for a generation and achieved international success.
Lavigne continued to release successful albums, such as "Under My Skin" (2004) and "The Best Damn Thing" (2007), which further solidified her status as a pop-rock icon.
She has sold millions of albums worldwide and has been recognized with numerous awards, including Grammy nominations and MTV Video Music Awards.
Avril Lavigne has also ventured into acting, appearing in films such as "Fast Food Nation" (2006) and "The Flock" (2007), as well as making guest appearances on television shows.
Throughout her career, Lavigne has maintained her authentic, independent spirit and has been an inspiration to many aspiring musicians.
She has overcome personal challenges, including health issues, and has used her platform to raise awareness about Lyme disease, from which she suffered.
Avril Lavigne continues to create music and perform, showcasing her growth as an artist while remaining true to her punk-infused pop-rock roots.
Avril Lavigne Quotes
"You can't complain about the pressures, the paparazzi, the madness. Because that is the job. I've always understood that's the deal."

ELEVATE
Free Resource: A step-by-step blueprint to help you set and realize big dreams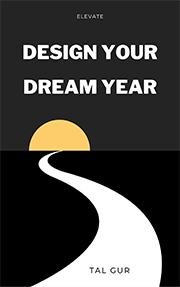 ***
* The editor of this short biography made every effort to maintain information accuracy, including any quotes, facts, or key life events.
Chief Editor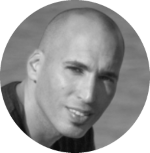 Tal Gur is an author, founder, and impact-driven entrepreneur at heart. After trading his daily grind for a life of his own daring design, he spent a decade pursuing 100 major life goals around the globe. His journey and most recent book, The Art of Fully Living, has led him to found Elevate Society.