Axl Rose Biography
Axl Rose is an American singer, songwriter, and musician, best known as the lead vocalist and founding member of the hard rock band Guns N' Roses. With his distinctive voice and dynamic stage presence, Rose became one of the most iconic and controversial figures in the world of rock music in the late 1980s and early 1990s. Beyond his music career, Rose has also been involved in various philanthropic activities and has been recognized for his contributions to charity.
Axl Rose Facts
Axl Rose, born William Bruce Rose Jr. on February 6, 1962, is an American musician and the lead vocalist of the rock band Guns N' Roses.
He is known for his powerful and distinctive vocal range, which spans several octaves, and his energetic stage presence.
Axl Rose co-founded Guns N' Roses in 1985, along with guitarist Slash, and the band went on to achieve massive success in the late 1980s and early 1990s.
Some of Guns N' Roses' most popular songs include "Sweet Child o' Mine," "Welcome to the Jungle," and "November Rain."
Rose's songwriting often tackles themes of rebellion, heartbreak, and social issues, reflecting his personal experiences and views.
He has had a tumultuous and controversial career, marked by frequent lineup changes and clashes with band members and music industry figures.
Axl Rose is known for his eccentric behavior and occasional unpredictable nature, which has led to both praise for his artistry and criticism for his behavior.
Guns N' Roses released their highly anticipated album "Chinese Democracy" in 2008, following a long period of production and delays.
In addition to his work with Guns N' Roses, Rose has collaborated with other artists and pursued solo projects.
Axl Rose was inducted into the Rock and Roll Hall of Fame as a member of Guns N' Roses in 2012.
Despite the ups and downs of his career, Axl Rose remains an influential figure in rock music, with his powerful voice and intense performances continuing to captivate audiences worldwide.
Axl Rose Quotes
"I write the vocals last, because I wanted to invent the music first and push the music to the level that I had to compete against it."

ELEVATE
Free Resource: A step-by-step blueprint to help you set and realize big dreams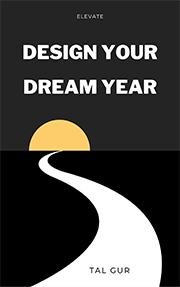 ***
* The editor of this short biography made every effort to maintain information accuracy, including any quotes, facts, or key life events.
Chief Editor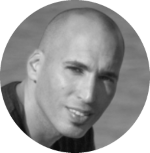 Tal Gur is an author, founder, and impact-driven entrepreneur at heart. After trading his daily grind for a life of his own daring design, he spent a decade pursuing 100 major life goals around the globe. His journey and most recent book, The Art of Fully Living, has led him to found Elevate Society.