Ayaan Hirsi Ali Biography
Ayaan Hirsi Ali is a Somali-born Dutch-American activist, writer, and politician, known for her advocacy of women's rights and opposition to Islamism. She has authored several books on the topics of Islam, human rights, and women's issues, and has spoken out against practices such as female genital mutilation and forced marriages. Her work has been both praised and criticized, with some regarding her as a courageous champion of women's rights and others seeing her as a divisive figure.
Ayaan Hirsi Ali Facts
Ayaan Hirsi Ali is a Somali-born Dutch-American activist, author, and former politician.
She was born on November 13, 1969, in Mogadishu, Somalia.
Ayaan Hirsi Ali is known for her advocacy for women's rights, freedom of speech, and secular democracy, particularly within Islamic societies.
She gained international recognition through her outspoken and controversial views on Islam and her personal experiences of fleeing an arranged marriage and seeking asylum in the Netherlands.
Ayaan Hirsi Ali collaborated with filmmaker Theo van Gogh on the short film "Submission," which criticized the treatment of women in Islamic societies. Van Gogh's assassination by an Islamic extremist in 2004 further brought attention to her work.
She served as a member of the Dutch Parliament for the People's Party for Freedom and Democracy from 2003 to 2006.
Ayaan Hirsi Ali has authored several books, including her autobiography "Infidel" (2006), where she discusses her upbringing in a conservative Muslim family and her journey towards atheism and activism.
Her other notable works include "Nomad: From Islam to America: A Personal Journey Through the Clash of Civilizations" (2010) and "Heretic: Why Islam Needs a Reformation Now" (2015).
Ayaan Hirsi Ali has received numerous awards and honors for her advocacy work, including the Simone de Beauvoir Prize for Women's Freedom in 2005 and the Anisfield-Wolf Book Award in 2008.
She has been a vocal critic of Islam's treatment of women, calling for reforms within the religion to address issues such as forced marriages, female genital mutilation, and honor violence.
Ayaan Hirsi Ali's work has sparked both praise and controversy, with supporters applauding her courage to challenge cultural norms, while critics accuse her of promoting Islamophobia and making sweeping generalizations about the religion.
She currently resides in the United States and continues to advocate for human rights, women's rights, and religious freedom.
Ayaan Hirsi Ali Quotes
"Avoiding offense means that we don't accept each other as equals."

ELEVATE
Free Resource: A step-by-step blueprint to help you set and realize big dreams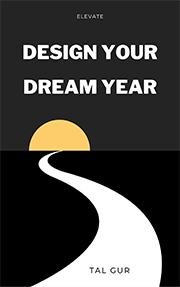 ***
* The editor of this short biography made every effort to maintain information accuracy, including any quotes, facts, or key life events.
Chief Editor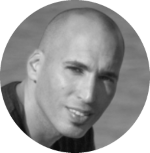 Tal Gur is an author, founder, and impact-driven entrepreneur at heart. After trading his daily grind for a life of his own daring design, he spent a decade pursuing 100 major life goals around the globe. His journey and most recent book, The Art of Fully Living, has led him to found Elevate Society.