Ayn Rand Biography
Ayn Rand was a Russian-American philosopher, novelist, and screenwriter, known for her philosophy of Objectivism and her influential novels, such as "Atlas Shrugged" and "The Fountainhead." Rand's ideas, which emphasize individualism, rational self-interest, and laissez-faire capitalism, have been both celebrated and criticized for their controversial nature. Despite her polarizing views, Rand's impact on modern philosophy and literature continues to be felt to this day.
Ayn Rand Facts
Ayn Rand, born Alisa Zinovyevna Rosenbaum on February 2, 1905, was a Russian-American writer and philosopher.
She is best known for her novels, including "The Fountainhead" (1943) and "Atlas Shrugged" (1957), which have had a significant influence on the fields of philosophy, politics, and economics.
Ayn Rand's philosophy, called Objectivism, emphasizes the importance of reason, individualism, and laissez-faire capitalism.
She believed in the inherent value of the individual and the pursuit of self-interest as a moral virtue.
Ayn Rand's novels often feature strong-willed protagonists who embody her philosophical ideas and challenge conventional norms and societal expectations.
"The Fountainhead" tells the story of an architect, Howard Roark, who refuses to compromise his artistic vision, while "Atlas Shrugged" explores the consequences of a society where productive individuals go on strike.
Ayn Rand's writings advocate for limited government interference, free markets, and the protection of individual rights.
Her ideas have been highly divisive, with some praising her as a champion of individualism and others criticizing her for promoting selfishness and neglecting social responsibility.
Ayn Rand's works continue to attract a dedicated following, and her books have sold millions of copies worldwide.
She was also a prolific essayist and lecturer, delivering speeches on topics such as ethics, politics, and aesthetics.
Ayn Rand's philosophy has had a significant impact on libertarian and conservative thought, shaping the ideologies of many individuals and organizations.
She passed away on March 6, 1982, but her ideas and literary legacy continue to generate discussion and debate.
Ayn Rand Quotes
"Money is only a tool. It will take you wherever you wish, but it will not replace you as the driver."

ELEVATE
Free Resource: A step-by-step blueprint to help you set and realize big dreams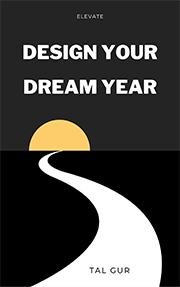 ***
* The editor of this short biography made every effort to maintain information accuracy, including any quotes, facts, or key life events.
Chief Editor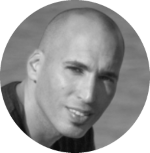 Tal Gur is an author, founder, and impact-driven entrepreneur at heart. After trading his daily grind for a life of his own daring design, he spent a decade pursuing 100 major life goals around the globe. His journey and most recent book, The Art of Fully Living, has led him to found Elevate Society.