Ayrton Senna Biography
Ayrton Senna was a Brazilian racing driver, widely regarded as one of the greatest drivers in the history of Formula One. During his career, which spanned from the mid-1980s to the early 1990s, Senna won three Formula One World Championships and 41 Grand Prix races, setting numerous records along the way. He was known for his exceptional driving skills, his fierce competitiveness, and his unwavering dedication to the sport. Senna tragically died in a racing accident in 1994, leaving behind a legacy that continues to inspire fans around the world.
Ayrton Senna Facts
Ayrton Senna da Silva, commonly known as Ayrton Senna, was a Brazilian racing driver and one of the most iconic figures in the history of Formula One.
He was born on March 21, 1960, in São Paulo, Brazil.
Ayrton Senna achieved three Formula One World Championships during his career, winning the titles in 1988, 1990, and 1991.
Senna began his Formula One career in 1984 with the Toleman team before moving on to Lotus in 1985 and then joining McLaren in 1988, where he experienced his greatest success.
Known for his exceptional talent and aggressive driving style, Senna was renowned for his ability to extract maximum performance from his car, particularly in wet conditions.
He is widely regarded as one of the greatest drivers in the history of the sport, known for his raw speed, intense focus, and relentless pursuit of perfection.
Ayrton Senna holds numerous records in Formula One, including the most pole positions achieved in a single season (13 in 1988) and the most consecutive pole positions (8 in 1988-1989).
He had a fierce rivalry with French driver Alain Prost, with their on-track battles and off-track controversies becoming legendary in Formula One history.
Tragically, Ayrton Senna lost his life during the San Marino Grand Prix on May 1, 1994, when he suffered a fatal accident while leading the race.
Senna's untimely death shook the world of motorsport and led to significant safety improvements in Formula One, with increased focus on driver protection and circuit safety.
Ayrton Senna's legacy extends beyond his sporting achievements. He was known for his charitable work, particularly in his native Brazil, where he supported educational initiatives and sought to improve the lives of underprivileged children.
His memory and impact continue to be celebrated, with the Instituto Ayrton Senna, founded in his honor, continuing his philanthropic efforts and promoting education in Brazil.
Ayrton Senna's influence on the sport of Formula One and his lasting legacy as an extraordinary driver and humanitarian have solidified his place as a true legend in the world of motorsport.
Ayrton Senna Quotes
"Being second is to be the first of the ones who lose."

ELEVATE
Free Resource: A step-by-step blueprint to help you set and realize big dreams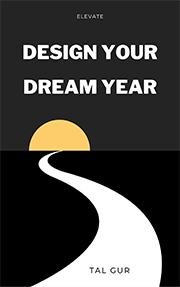 ***
* The editor of this short biography made every effort to maintain information accuracy, including any quotes, facts, or key life events.
Chief Editor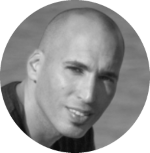 Tal Gur is an author, founder, and impact-driven entrepreneur at heart. After trading his daily grind for a life of his own daring design, he spent a decade pursuing 100 major life goals around the globe. His journey and most recent book, The Art of Fully Living, has led him to found Elevate Society.