Azealia Banks Biography
Azealia Banks is an American rapper, singer, and songwriter known for her unique style and controversial behavior. Born in 1991 in New York City, Banks grew up listening to a wide range of music, from jazz to hip-hop, which heavily influenced her own sound. She first gained attention with her 2011 hit single "212," which went viral and earned critical acclaim. However, Banks is equally well-known for her outspokenness on social media, often engaging in public feuds with other celebrities and making controversial statements. Despite this, her music continues to resonate with fans, who appreciate her bold and unapologetic approach to artistry.
Azealia Banks Facts
Azealia Banks is an American rapper, singer, and songwriter.
She was born on May 31, 1991, in Harlem, New York City.
Azealia Banks gained recognition through the internet and social media platforms, where she showcased her talent and unique style.
Her breakout single "212" in 2011 brought her widespread attention and critical acclaim, showcasing her energetic rapping skills and blending of various musical genres.
Azealia Banks is known for her fierce and provocative personality, often engaging in public controversies and expressing her opinions freely on social media.
She has released a number of mixtapes and singles, experimenting with different sounds that range from hip-hop and house music to R&B and electronic music.
Banks's music is often characterized by her sharp and witty lyricism, tackling topics such as empowerment, relationships, and social issues.
Despite her talent and early success, Azealia Banks has faced challenges in the music industry, with disputes with record labels and legal issues impacting her career trajectory.
She has collaborated with various artists, including Pharrell Williams, Lana Del Rey, and Disclosure, showcasing her versatility as an artist.
In addition to her music, Azealia Banks has also dabbled in acting and modeling, further expanding her creative pursuits.
While her controversial and outspoken nature has garnered attention, it has also garnered criticism, as she has been involved in public feuds with other artists and has made controversial statements regarding race, politics, and other sensitive subjects.
Azealia Banks's impact on the music industry extends beyond her controversies, as she has influenced a new generation of artists and has been recognized for her innovation and boundary-pushing approach to music.
Her music and persona continue to captivate audiences, and she remains a notable figure in the hip-hop and alternative music scenes.
Azealia Banks Quotes
"I don't live on other people's terms."

ELEVATE
Free Resource: A step-by-step blueprint to help you set and realize big dreams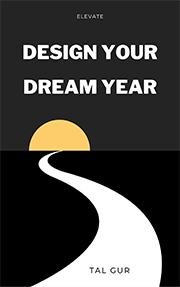 ***
* The editor of this short biography made every effort to maintain information accuracy, including any quotes, facts, or key life events.
Chief Editor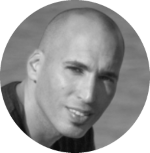 Tal Gur is an author, founder, and impact-driven entrepreneur at heart. After trading his daily grind for a life of his own daring design, he spent a decade pursuing 100 major life goals around the globe. His journey and most recent book, The Art of Fully Living, has led him to found Elevate Society.