Azim Premji Biography
Azim Premji is an Indian billionaire businessman and philanthropist. Born in 1945 in Mumbai, Premji inherited his father's business, Wipro Limited, in 1966 and transformed it into one of the world's largest IT consulting and outsourcing companies. Over the years, he has amassed a net worth of over $90 billion and has been recognized as one of the most influential people in the world. However, Premji is perhaps equally well-known for his philanthropic efforts. He has donated billions of dollars to charitable causes, with a particular focus on education and healthcare initiatives in India. His commitment to social responsibility has earned him numerous accolades and awards, and he continues to be a leading voice in the business world on issues related to sustainability and corporate social responsibility.
Azim Premji Facts
Azim Premji is an Indian business tycoon, philanthropist, and the chairman of Wipro Limited, a leading global information technology, consulting, and business process services company.
He was born on July 24, 1945, in Mumbai, India.
Azim Premji took over his family-owned business, Western India Vegetable Products, at the young age of 21, after the sudden demise of his father.
Under his leadership, he transformed the company into Wipro Limited, diversifying its operations into the IT industry.
Azim Premji played a pivotal role in establishing Wipro as a major player in the global IT services industry, expanding its presence worldwide and guiding its growth.
He focused on building strong client relationships, investing in research and development, and fostering a culture of innovation within the company.
Azim Premji's leadership and strategic vision helped Wipro become one of the largest IT services companies in India, with a significant global footprint and a diverse portfolio of services.
He has been recognized for his business acumen and contributions to the IT industry, receiving several prestigious awards and accolades, including the Padma Vibhushan, one of India's highest civilian honors.
Despite his success in business, Azim Premji is also known for his philanthropic efforts. He has dedicated a significant portion of his wealth to various social causes, particularly education.
Through the Azim Premji Foundation, he has worked to improve the quality of education in India, focusing on initiatives that support teachers and enhance the learning experience for children from marginalized communities.
Azim Premji has pledged a significant portion of his wealth towards philanthropy, making him one of the world's most generous philanthropists.
His commitment to social responsibility and his efforts to bridge the education gap in India have earned him admiration and respect both nationally and internationally.
Azim Premji's leadership, business success, and philanthropic endeavors have made him an inspirational figure, serving as a role model for aspiring entrepreneurs and demonstrating the potential for business to drive positive social change.
Azim Premji Quotes
"Excellence endures and sustains. It goes beyond motivation into the realms of inspiration"

ELEVATE
Free Resource: A step-by-step blueprint to help you set and realize big dreams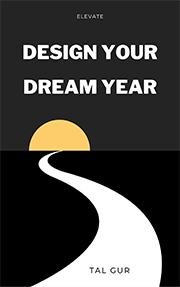 ***
* The editor of this short biography made every effort to maintain information accuracy, including any quotes, facts, or key life events.
Chief Editor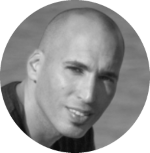 Tal Gur is an author, founder, and impact-driven entrepreneur at heart. After trading his daily grind for a life of his own daring design, he spent a decade pursuing 100 major life goals around the globe. His journey and most recent book, The Art of Fully Living, has led him to found Elevate Society.