Barack Obama's Zero-To-Hero Story
Before he became the first African-American president in history, then-senator Barack Obama wrote the story of his improbable journey in the best-selling book, The Audacity of Hope: Thoughts on Reclaiming the American Dream.
Obama would model this hopeful vision as he rose to the presidency on the wings of the popular, uniting optimism he inspired, breathing new life into the American Dream.
Barack Obama became the change he wanted to see against all odds, coming to terms with his unstable childhood in a mixed-race household to embrace his identity as an African-American and to clear a path for a future beyond politics as usual.
In his continued struggle to bring about positive change in adverse political conditions, Obama stands for the transformative power of a tenacious belief in what is possible.
The Hero's Struggles - Struggling With Identity
Barack Hussein Obama was born August 4, 1961, in Honolulu, Hawaii, where his parents, Kansas-born Ann Dunham and Barack Obama, Sr., originally from Kenya, had met while studying at the University of Hawaii. These multicultural origins stacked the cards against the future president of the United States.
Obama would also have to overcome the insecurity of his uprooted childhood and his abandonment by his father. His parents separated when he was 2, and after living briefly with his mother in Indonesia (where she remarried and gave birth to a second child, Barack's half-sister), he was moved back to Hawaii where he would have a safer home and better educational opportunities with his grandparents.
As one of only three black students at Punahou Academy, Obama developed racial consciousness at an early age as he struggled with his own multiracial identity.
The absence of his father weighed heavy on him at this time, and deepened as a result of two tragic car accidents in 1981 and 1982--the first costing Obama, Sr. his lower legs, his mobility, and his job, and the second taking his life. 21-year-old Barack had to navigate his adult life without ever knowing his father as a man.
The Hero's Journey to Success - Striving To Make an Impact
Through his education and service, Obama worked his way up to a position of influence. He transferred from Occidental College in Los Angeles to Columbia University in New York, where he graduated in 1983 with a degree in political science.
After working in business for two years, Obama changed course completely, following his passion for social justice to the South Side of Chicago, where he began serving as a community organizer for low-income residents.
He left Chicago in 1988 when he started Harvard Law School, but after graduating with top honors in 1991, he returned to the South Side to work as a civil rights lawyer.
This determination to have an even greater impact is what propelled Obama up the political ladder. Through his tireless work as an advocate, Obama earned local support to run as a Democrat for the Illinois State Senate in 1996, and despite being a newcomer, he won.
His next career move, his first attempt to enter national politics, would not meet with such success: Obama ran against the long-time incumbent in the 2000 U.S. House of Representatives race, and he lost the primary. But Obama faced this defeat with resilience: he organized a grassroots campaign for a 2004 Senate seat run.
Meanwhile, Obama used his minor position as a state senator from Illinois to earn national public recognition and support. He spoke out against the mainstream as an early critic of the Iraq War.
Standing out in his opposition, Obama managed to defeat multimillion-dollar candidates to win the U.S. Senate seat in 2004 by the largest margins in Illinois history. He became only the third African-American to hold a U.S. Senate seat.
The Hero's Success - Proving Himself for the Presidency
In 2007, Obama had to defend his inexperience against a political dynasty, going head-to-head with former first lady and then New York Senator Hilary Clinton to win the Democratic nomination. He also won the Clintons' full support in his battle with Republican nominee, John McCain, whose record of service in war and politics cast a long shadow over Obama's freshman status.
By embodying change, Obama rallied voters to reclaim politics, to voice their belief in what is possible, and with his slogan, "Yes We Can" ringing out across the nation, he was elected the 44th president of the United States and the first African-American president in history.
Despite the disappointment of high expectations, entrenched and enflamed resistance to his social government line, and an endless succession of domestic and global crises, Obama was reelected as president for a second term in 2012, defeating Republican candidate Mitt Romney.
Obama continues to face prejudical treatment because of his ethnic heritage and unrelenting, often uncivil backlash against his policy decisions, but he responds to this negative climate with a steadfast tone of positivity.
Lessons From Obama's Story
Obama's legacy is yet to be determined by history, but his life story has already planted seeds of hope for generations to come. Driven by a purpose with absolute clarity, Obama forged his own way, refusing to see his background as a barrier, to become a force of change.
Can anyone find and pursue such a clear, inspiring purpose?
Yes, we can.
***
Barack Obama Best Quotes
"Change will not come if we wait for some other person or some other time. We are the ones we've been waiting for. We are the change that we seek."
"The future rewards those who press on. I don't have time to feel sorry for myself. I don't have time to complain. I'm going to press on."
What is Your Elevation Level?
TAKE THE TEST
"Now, as a nation, we don't promise equal outcomes, but we were founded on the idea everybody should have an equal opportunity to succeed. No matter who you are, what you look like, where you come from, you can make it. That's an essential promise of America. Where you start should not determine where you end up."
"My fellow Americans, we are and always will be a nation of immigrants. We were strangers once, too."
"I believe marriage is between a man and a woman. I am not in favor of gay marriage. But when you start playing around with constitutions, just to prohibit somebody who cares about another person, it just seems to me that's not what America's about. Usually, our constitutions expand liberties, they don't contract them."
"We need to steer clear of this poverty of ambition, where people want to drive fancy cars and wear nice clothes and live in nice apartments but don't want to work hard to accomplish these things. Everyone should try to realize their full potential."
"We have an obligation and a responsibility to be investing in our students and our schools. We must make sure that people who have the grades, the desire and the will, but not the money, can still get the best education possible."
"This is the moment when we must come together to save this planet. Let us resolve that we will not leave our children a world where the oceans rise and famine spreads and terrible storms devastate our lands."
"It took a lot of blood, sweat and tears to get to where we are today, but we have just begun. Today we begin in earnest the work of making sure that the world we leave our children is just a little bit better than the one we inhabit today."
"We have real enemies in the world. These enemies must be found. They must be pursued and they must be defeated."
"The United States is not, and never will be, at war with Islam."
"It's not surprising, then, they get bitter, they cling to guns or religion or antipathy to people who aren't like them or anti-immigrant sentiment or anti-trade sentiment as a way to explain their frustrations."
"I've got two daughters. 9 years old and 6 years old. I am going to teach them first of all about values and morals. But if they make a mistake, I don't want them punished with a baby."
"Let us remember we are all part of one American family. We are united in common values, and that includes belief in equality under the law, basic respect for public order, and the right of peaceful protest."
"We can't drive our SUVs and eat as much as we want and keep our homes on 72 degrees at all times... and then just expect that other countries are going to say OK. That's not leadership. That's not going to happen."
"If you're walking down the right path and you're willing to keep walking, eventually you'll make progress."
"We, the People, recognize that we have responsibilities as well as rights; that our destinies are bound together; that a freedom which only asks what's in it for me, a freedom without a commitment to others, a freedom without love or charity or duty or patriotism, is unworthy of our founding ideals, and those who died in their defense."
"Issues are never simple. One thing I'm proud of is that very rarely will you hear me simplify the issues."
"I've got a pen and I've got a phone - and I can use that pen to sign executive orders and take executive actions and administrative actions that move the ball forward."
"Understand, our police officers put their lives on the line for us every single day. They've got a tough job to do to maintain public safety and hold accountable those who break the law."
"Focusing your life solely on making a buck shows a certain poverty of ambition. It asks too little of yourself. Because it's only when you hitch your wagon to something larger than yourself that you realize your true potential."
"We need to internalize this idea of excellence. Not many folks spend a lot of time trying to be excellent."
"You know, my faith is one that admits some doubt."
"Americans... still believe in an America where anything's possible - they just don't think their leaders do."
"Where the stakes are the highest, in the war on terror, we cannot possibly succeed without extraordinary international cooperation. Effective international police actions require the highest degree of intelligence sharing, planning and collaborative enforcement."
Chief Editor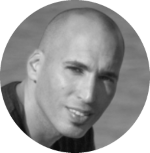 Tal Gur is an impact-driven entrepreneur, author, and investor. After trading his daily grind for a life of his own daring design, he spent a decade pursuing 100 major life goals around the globe. His journey and most recent book, The Art of Fully Living - 1 Man, 10 Years, 100 Life Goals Around the World, has led him to found Elevate Society.