Be kind whenever possible. It is always possible.
What's the meaning of this quote?
Quote Meaning: This quote serves as a gentle yet powerful reminder of the importance of kindness in our everyday lives. It emphasizes that, regardless of the circumstances or challenges we face, there is always an opportunity to act with compassion and empathy towards others. By asserting that kindness is always possible, the quote underscores the idea that it is within our control to choose how we treat the people around us. It encourages us to take a moment to consider the impact of our actions and to actively seek out opportunities to spread kindness and positivity. The quote also implies that practicing kindness can lead to a more fulfilling life, as it fosters deeper connections with others and promotes a sense of inner peace. Ultimately, this simple yet profound message serves as a call to action for all of us to make kindness a core value in our daily interactions.
Who said the quote?
The quote "Be kind whenever possible. It is always possible." was said by Dalai Lama (Bio / Quotes). The Dalai Lama is the spiritual leader of the Tibetan people and a revered figure in the Buddhist tradition.
Chief Editor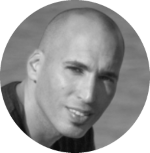 Tal Gur is an author, founder, and impact-driven entrepreneur at heart. After trading his daily grind for a life of his own daring design, he spent a decade pursuing 100 major life goals around the globe. His journey and most recent book, The Art of Fully Living, has led him to found Elevate Society.