It took me more than 2 years and 5 different countries to finally being able to call myself a surfer. Somehow being able to catch and ride waves consistently was not as easy task. I sweated and struggled and fought but made very little progress with each try. Nevertheless, I've never given up that dream.
So what is it about surfing that causes such passionate devotion to it? The answer is obvious one would say - water, sun, beach, lifestyle. What's not to like?
The truth, however, is that it's hard to verbalize the spectrum of sensations that arise once you're on the board catching a wave.

ELEVATE
Free Resource: A step-by-step blueprint to help you set and realize big dreams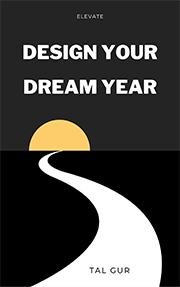 There is some kind of magical feeling when the power of the ocean lifts the board up. A fresh ocean breeze mixed with salt water hits the face and you start feeling weightless as you accelerate down. Then, a meditative silence fills the space and there is only the moment you are in. For a short period it feels as you become one with something bigger than yourself and all your mind want to scream is something like: "I AM ALIVE"...
Here you go, I try to verbalize it again, but I better stop now. Riding a wave contains such a unique essence which is impossible to define. "Only a surfer knows the feeling", is a famous saying amongst surfers, and they are right - until you've tried it yourself you'll never get the full emotional impact.
Perhaps my personal journey can offer a brief glimpse into the exciting world of surfing.
Becoming a Surfer - The Beginning
My fascination with surfing started, not surprisingly, when I moved to Australia. With their gorgeous coastline, consisting of thousands of surf beaches, Australians treat surfing like a religion. From a very early age surfing is ingrained in their blood and veins.
I shared an apartment with a surfer for more than two years. His room - and later our living room - looked like a mini surfing museum. Large framed surfing photos hanging on the wall, Surf boards leaning on the furniture, colorful surf shorts were constantly scattered throughout the apartment.
Surfing was all around me, and not only in my own personal living space. The topic of surfing naturally crept into conversations when I went out, and I soon found myself invited to join surfing adventures during the weekends.
I accepted most invites and tried surfing from time to time but never really got the hang of it. I fell off the board again and again. And again. Until I became so exhausted that I quickly convinced myself that surfing is just not for everyone.
Although surfing didn't really stick with me, I couldn't ignore it. The infectious passion of my surfer friends has sunk deep into my heart; the whole surfing thing felt appealing to me, even the part of waking up at dawn and swimming in extremely cold water.
One thing I knew for sure, this challenge could never get boring. I promised myself to try surfing again the next chance I got.
Floripa, Brazil (Jan, 2010) - 2nd attempt.
It was raining for 5 days straight and I was tired of it. The only reason I got to Floripa in southern Brazil was to enjoy the warmth of the sun and maybe restart my surfing expedition in one of the most famous surfing beaches in the world. Unfortunately the weather gods decided differently for me.

ELEVATE
Free Resource: 1000+ SMART goal ideas to inspire you create your life goals list.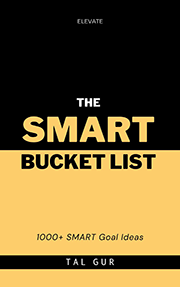 On the 6th day I decided to ignore the weather conditions and hit the beach in the pouring rain. Drinking caipirinhas every evening apparently was just not good enough for me.
I borrowed a surfing board from my hostel and got into the water alone. Big mistake. The current was too strong, the board was too short and there was no one around. The next thing I know, I found myself being carried along by the current rather than heading confidently forward. I was not amused and quickly got out of the water.
The next day was no different. The weather was rainy and windy but since it was my last day in Floripa, I decided to gather my willpower and try again. This time I had the company of a surfing instructor who was kind enough to look after me.
As with the other times, I lost control of the board and time and time again into the white foam. However, something was different this time. Not only did I have the desire to try again but I was also determined to push through the tough conditions. I knew that under the right circumstance I'd be able to rise to the challenge.
Mancora, Peru (April, 2010) - 3rd Attempt
I arrived to Mancora on the South Pacific coast of Peru with one goal in mind: to surf every day for at least a week. This time I did my homework and chose a beginner's beach with moderate waves and warm weather.
My partner and I rented a room located a stone's throw from the beach. The setup was perfect; a great left hand point break, literally right outside our window.
I had no excuses. I quickly jumped into a surfing routine, using a long foamy board and the help of a young local surfer. It was almost too easy. I was able to stand and take short waves on regular basis from day one. Needles to say, I was super excited.
My excitement quickly evaporated the next day when I switched my foam board to a regular long board. Catching waves seemed to get harder and less consistent. I knew then that it would be a longer journey than I had imagined.

ELEVATE
Free Resource: A step-by-step process for a better relationship with social media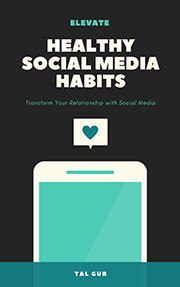 Despite the difficulties, I stuck with my new board and gradually honed my new surfing skills. Reminiscent of my previous attempts in Australia and Brazil, I fell numerous times, but I didn't care. I savored every minute and by the end of the week, I managed to be more consistent on the board.
I felt I was ready for bigger waves.
Mal Pais, Costa Rica (May, 2010) - 4th Attempt
Well, I definitely was not ready for the waves I experienced in the west coast of Costa Rica. Big fierce waves with a steep and fast drop were waiting for me. The swell was so strong that it dragged me out of the water each time I tried to get in. For the first time since I started my surfing journey I was scared.
I admitted defeat and waited for my next opportunity to come.
Byron Bay, Australia (Feb, 2011) -5th Attempt
My next opportunity was not long in coming. Kyle and I decided to circle Australia and also to stop for a couple of weeks in Byron Bay, the spiritual home of Australian surfing.
I made up my mind to take my surfing skills up a notch and purchased my first two surfboards. They were noticeably shorter than the ones I was used to, but I convinced myself that I'll be able to handle them.
It was not an easy task. Short surfboards are less stable and require a higher degree of technique and perfect body control. I was able to catch some short waves but I was lacking consistency. More than anything, I could feel my enjoyment level from surfing was ebbing away.
In the end, my surfing did not step up a notch, certainly not enough to be able to call myself a surfer. I knew that my surfing mission was not over.
Arugam bay, Sri Lanka (June, 2011) - 6th attempt
During our Australian trip, a large number of travelers recommended Sri Lanka as a potential country to visit. With close to 1000 miles of coast, Sri Lanka is an ideal place for surfing, so I picked Arugam Bay on the remote east coast, one of the world's 10 best surf points, as my next surfing destination.
The beginning of my journey was not smooth, so to say. I learned that the main break point in Arugam Bay is breaking over an old coral reef, which can be extremely dangerous. The next thing I discovered is that the water was packed with surfers fighting for a spot. Finally, the waves were quite big and too powerful for me.
After a few days of unenjoyable surfing I, once again, almost admitted defeat.
"How can I enjoy this?" I asked myself one day as I left the beach to my room. A plan started to emerge in the back of my mind that evening.
The next day, I paid a Tuk Tuk driver to take me to a more accommodating surfing spot. I hired the best surfer I could find, a young professional surfer with years of surfing experience, and set my surfing time to 4:00am when there was not even one surfer in sight. The sun was also not in sight..
It worked. In less than 48 hours I was able to catch and ride long waves consistently all the way to the shore. After 2 weeks of smooth surfing and the feeling of meditative bliss on the board I knew I had achieved my long-sought after dream.
Live your biggest dreams and never give up!
Chief Editor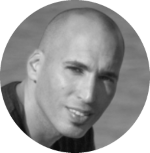 Tal Gur is an author, founder, and impact-driven entrepreneur at heart. After trading his daily grind for a life of his own daring design, he spent a decade pursuing 100 major life goals around the globe. His journey and most recent book, The Art of Fully Living, has led him to found Elevate Society.