This is a summary review of Behave containing key details about the book.
What is Behave About?
"Behave: The Biology of Humans at Our Best and Worst" is a book by Robert Sapolsky that explores the biological and evolutionary basis of human behavior.

ELEVATE
Free Resource: A step-by-step blueprint to help you set and realize big dreams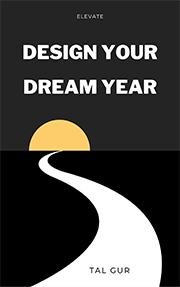 Behave describes how various biological processes influence human behavior, on scales ranging from less than a second before an action to thousands of years before. The author builds on this understanding to wrestle with some of our deepest and thorniest questions relating to tribalism and xenophobia, hierarchy and competition, morality and free will, and war and peace. Wise, humane, often very funny, Behave is a towering achievement, powerfully humanizing, and downright heroic in its own right.
Who is the author of Behave?
Robert Morris Sapolsky is an American neuroendocrinology researcher and author. He is currently a professor of biology, and professor of neurology and neurological sciences and, by courtesy, neurosurgery, at Stanford University.
What are some key summary points from Behave?
Here are some key points and takeaways from the book:
Human behavior is influenced by a complex interplay of genetic, environmental, and cultural factors.
Our brains are constantly adapting and changing in response to our experiences and environment.
Stress and adversity can have long-term negative effects on our health and well-being, but they can also be opportunities for growth and resilience.
Our behaviors and decisions are often influenced by unconscious biases and mental shortcuts that can lead to irrational or biased thinking.
Many of our behaviors and social norms have evolved over time to serve evolutionary purposes, but they may not always be adaptive in modern society.
Sapolsky argues that understanding the biological and evolutionary basis of human behavior can help us to better understand and address social and psychological issues.
How long is Behave?
What genre is Behave?
Science, Nonfiction, Psychology
What are the chapters in Behave?
Chapter 1: The behavior
Chapter 2: One second before
Chapter 3: Seconds to minutes before
Chapter 4: Hours to days before
Chapter 5: Days to months before
Chapter 6: Adolescence; or, Dude, where's my frontal cortex?
Chapter 7: Back to the crib, back to the womb
Chapter 8: Back to when you were just a fertilized egg
Chapter 9: Centuries to millennia before
Chapter 10: The evolution of behavior
Chapter 11: Us versus them
Chapter 12: Hierarchy, obedience, and resistance
Chapter 13: Morality and doing the right thing, once you've figured out what that is
Chapter 14: Feeling someone's pain, understanding someone's pain, alleviating someone's pain
Chapter 15: Metaphors we kill by
Chapter 16: Biology, the criminal justice system, and (oh, why not?) free will
Chapter 17: War and peace
What is a good quote from Behave?
Top Quote: "You don't have to choose between being scientific and being compassionate." (Meaning) - Behave Quotes, Robert Morris Sapolsky
What do critics say?
Here's what one of the prominent reviewers had to say about the book: "Sapolsky has created an immensely readable, often hilarious romp through the multiple worlds of psychology, primatology, sociology and neurobiology to explain why we behave the way we do. It is hands-down one of the best books I've read in years. I loved it." — Dina Temple-Raston, The Washington Post
* The editor of this summary review made every effort to maintain information accuracy, including any published quotes, chapters, or takeaways. If you're interested in enhancing your personal growth, I suggest checking out my list of favorite self-development books. These books have been instrumental in my own personal development and I'm confident they can help you too.
Chief Editor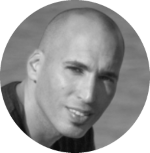 Tal Gur is an author, founder, and impact-driven entrepreneur at heart. After trading his daily grind for a life of his own daring design, he spent a decade pursuing 100 major life goals around the globe. His journey and most recent book, The Art of Fully Living, has led him to found Elevate Society.