Being at ease with not knowing is crucial for answers to come to you.
What's the meaning of this quote?
Quote Meaning: This quote illuminates the importance of embracing uncertainty and the unknown in the pursuit of knowledge and understanding. It suggests that comfort with not knowing is an essential step in the process of discovery and learning.
The quote captures a paradoxical truth: only when we acknowledge our ignorance can we truly begin to learn. This state of 'not knowing' is not a permanent condition but a temporary state of openness that allows new information and insights to enter our consciousness. It is about cultivating a mindset of curiosity and humility, acknowledging that there are things we do not yet understand, and being open to new insights and perspectives.

ELEVATE
Free Resource: A step-by-step blueprint to help you set and realize big dreams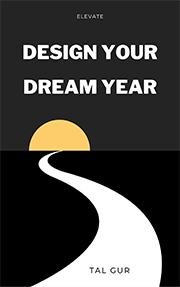 Being "at ease with not knowing" involves accepting uncertainty and ambiguity without anxiety or impatience. It implies letting go of the need to have immediate answers and instead fostering a willingness to explore, ask questions, and sit with the discomfort of uncertainty.
This mental space allows for deep reflection, exploration, and ultimately, new understanding. It encourages us to approach problems or questions with an open, curious mind, free from preconceived notions or premature conclusions.
Who said the quote?
The quote "Being at ease with not knowing is crucial for answers to come to you." was said by Eckhart Tolle (Bio / Quotes). Eckhart Tolle is a spiritual teacher and author who is best known for his book "The Power of Now.
Chief Editor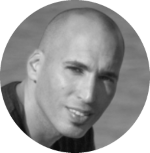 Tal Gur is an author, founder, and impact-driven entrepreneur at heart. After trading his daily grind for a life of his own daring design, he spent a decade pursuing 100 major life goals around the globe. His journey and most recent book, The Art of Fully Living, has led him to found Elevate Society.