The Practical Visionary: Bill Gates Story
Going by materialistic standards of wealth being directly proportional to "success", Bill Gates is the most successful person the world ever saw. Going by un-materialistic standards of success being the accomplishment of tasks that are beneficial to many, Bill Gates is still among the most successful persons the world has ever seen.
Entrepreneurs are but leaders with visions and missions. To lead a company is to lead ideas and to lead a complex network of people and their set of aspirations. Business schools and self help books are available galore that promise to enlighten you with the theoretical knowledge about being an entrepreneur, and to enable you to be the leader that a company would need to evolve. Bill Gates, on the other hand, is a man whose practices were largely against what is typically advised by any book.
This goes on to show that theoretical knowledge can only provide so much help in helping you understand the strings of running a business or any other institution, and it is your own views that are the true guide.
Bill Gates is a multi-faceted man who not only created history and delivered to the world, along with Paul Allen, the product that has revolutionarised the field of personal computers – Microsoft, besides stunning the world with his philanthropic work. His life bespeaks self confidence and the ability to spot an opportunity a mile away.
Bill Gates Story
William Henry Bill Gates III was born on 28 October 1955 in Seattle, and is of English, German and Scotch-Irish descent. His father was a prominent lawyer and his parents wished for their son to be one, too. However, when a young Bill approached them with a proposal to launch a software company of his own, they acknowledged his passion and supported him.
Bill's first encounter with computer programs occurred when he was in the 8th grade and was introduced to working on General Electric (GE) computer, maintained by Computer Centre Corporation (CCC). He began developing BASIC at that young age.
He worked himself into trouble by exploiting bugs in the operating systems of the GE computers in schools to obtain free computer time. Bill and Paul Allen were among the 4 boys who were banned from using the system for exploiting the OS bugs. Bill was far from discouraged – at the end of the ban he offered to spot OS bugs for CCC in exchange for free computer time.
During his schooling life, Bill was also approached to write programs to meet various ends like payroll programs for commercial companies, and his own school asked him to write a program to distribute students in different classes. Bill, ever so cheeky, tweaked with his own program to place himself in a class wherein girls were the majority.
Gates went on to enroll himself at Harvard, and during his sophomore formulated an algorithm for pancake sorting to solve combinatronics problems, and his program was the fastest version for more than 3 decades, with the solution replacing it in speed being a mere 1% faster.
Gates and Allen maintained close contact with each other, and in 1975 when MITS Altair 8800 was launched, they spotted an opportunity. The duo contacted MITS to inform them they had developed a BASIC interpreter for Altair 8800 to gauge the interest of MITS and when they did get a return call from the company, they developed the program within a couple of weeks and approached the company. And with this started the mainstream work of the gentlemen.
Gates had taken leave from Harvard to work with MITS, and having tasted success that convinced him that he was quite the right guy for the job, he never returned to Harvard. In 1976, Microsoft, the brand that would soon be synonymous with operating system, was born and registered.
Bill wrote codes during the initial phase of the career and for the first five years, he is known to have read through every line of coding Microsoft ever sold. Later, he concentrated on developing product strategy, boldly expanding the range of products offered by Microsoft.
He was the archetypal hells-on-wheels boss, grilling his staff till they convinced him that a proposed product truly served the long-term interests of the company. He demanded dedication from all his employees, and strongly voiced out dissent against those who procrastinated.
In 2006, Gates slowly transitioned from full-time to part-time work at Microsoft and launched the Bill & Melinda Gates Foundation. Inspired by the philanthropic work of Andrew Carnegie and John Rockefeller, Bill and Melinda pledged that they would distribute 95% of their wealth as charity. And this saying something as Bill was the world's richest man from 1195 to 2007, and once more in 2009. He was dethroned once again in 2010, with the dot-com burst and his charitable work contributing to the drop in wealth.
Lessons Learnt
Gates may not be the chief with the best interpersonal skills, but he did have a passion that commanded respect. His business strategies have been accused of being unfair and engendering monopoly, but the man stood his ground and defended himself and his decisions in the face of such accusations.
Also, Bill Gates is a man who nourished his own interests and commercial success was inevitable for him because of his dedication to his work. Had he placed a third party's aspirations or suggestions above his own passion, the world would have lost out on a great visionary.
Another attribute of Bill Gates that one must learn from is his generosity, and insistence on true charity. Bill & Melinda Gates Foundation is the largest charitable trust that functions transparently. The foundation has already donated more than $26 billion and has reached out to a wide range of needy populations, in developed, under-developed and developing nations.
What is note-worthy about Bill's strategy is that he insists that the recipients of his donations record developed, and is known to have retracted help in the event that the recipient fails to develop effective strategies to alleviate the issue at hand.
One must learn to insist on excellence in order to succeed in reaching a set goal.
***
Bill Gates Best Quotes
"Success is a lousy teacher. It seduces smart people into thinking they can't lose."
"We always overestimate the change that will occur in the next two years and underestimate the change that will occur in the next ten. Don't let yourself be lulled into inaction."
What is Your Elevation Level?
TAKE THE TEST
"If you can't make it good, at least make it look good"
"The Internet is becoming the town square for the global village of tomorrow."
"I'm a great believer that any tool that enhances communication has profound effects in terms of how people can learn from each other, and how they can achieve the kind of freedoms that they're interested in."
"The advance of technology is based on making it fit in so that you don't really even notice it, so it's part of everyday life."
"Climate change is a terrible problem, and it absolutely needs to be solved. It deserves to be a huge priority."
"I never took a day off in my twenties. Not one. And I'm still fanatical, but now I'm a little less fanatical."
"Historically, privacy was almost implicit, because it was hard to find and gather information. But in the digital world, whether it's digital cameras or satellites or just what you click on, we need to have more explicit rules - not just for governments but for private companies."
"Intellectual property has the shelf life of a banana."
"Software is a great combination between artistry and engineering."
"Security is, I would say, our top priority because for all the exciting things you will be able to do with computers - organizing your lives, staying in touch with people, being creative - if we don't solve these security problems, then people will hold back."
"The first rule of any technology used in a business is that automation applied to an efficient operation will magnify the efficiency. The second is that automation applied to an inefficient operation will magnify the inefficiency."
"It's fine to celebrate success but it is more important to heed the lessons of failure."
"Your most unhappy customers are your greatest source of learning."
"I think it's fair to say that personal computers have become the most empowering tool we've ever created. They're tools of communication, they're tools of creativity, and they can be shaped by their user."
"I think it's fair to say that personal computers have become the most empowering tool we've ever created. They're tools of communication, they're tools of creativity, and they can be shaped by their user."
"Information technology and business are becoming inextricably interwoven. I don't think anybody can talk meaningfully about one without the talking about the other."
"In the long run, your human capital is your main base of competition. Your leading indicator of where you're going to be 20 years from now is how well you're doing in your education system."
"Discrimination has a lot of layers that make it tough for minorities to get a leg up."
"Drones overall will be more impactful than I think people recognize, in positive ways to help society."
"People always fear change. People feared electricity when it was invented, didn't they? People feared coal, they feared gas-powered engines... There will always be ignorance, and ignorance leads to fear. But with time, people will come to accept their silicon masters."
"I believe that if you show people the problems and you show them the solutions they will be moved to act."
"The worst pandemic in modern history was the Spanish flu of 1918, which killed tens of millions of people. Today, with how interconnected the world is, it would spread faster."
"I believe in innovation and that the way you get innovation is you fund research and you learn the basic facts."
Chief Editor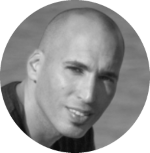 Tal Gur is an impact-driven entrepreneur, author, and investor. After trading his daily grind for a life of his own daring design, he spent a decade pursuing 100 major life goals around the globe. His journey and most recent book, The Art of Fully Living - 1 Man, 10 Years, 100 Life Goals Around the World, has led him to found Elevate Society.