The Spiritual Roots of Success: Bob Marley Story
"Though the road's been rocky, it sure feels good to me." -- Bob Marley
The soul-stirring music of Jamaican singer-songwriter and guitarist Bob Marley comes from a place of positivity: Marley's songs convey his deeply-held vision of life as a journey to endure with joy. There is no road to happiness, for it lies in the moment you're living.
Marley overcame the conditions of poverty on his native island to spread his message of spiritual strength, peace, and justice with the world, becoming the first world music star to rise from the slums.
Below-Zero Beginnings: Finding Musical Riches in Poverty
Robert Nesta "Bob" Marley was born on February 6, 1945 in St. Ann Parish, Jamaica. His African-Jamaican mother was only a teenager when she married Marley's father, an older European-born man who was working as the overseer of a plantation. Although he provided some financial support, Marley's father was not present in his life and he died when Bob was only 10.
As a schoolboy in the rural community of Nine Mile, Bob Marley surrounded himself with music. His childhood friend Neville "Bunny" Livingston inspired him to learn to play guitar. When Marley moved with his mother to Trenchtown, one of the poorest neighborhoods in Kingston, he sought enrichment in music, taking advantage of a lively local music scene and tuning into popular American artists on the radio. He found a mentor in musician Joe Higgs, who helped him improve his singing voice.
The Hero's Journey
From Local Success to Global Sensation
All the hard work on his vocals paid off: Marley caught the ear of a local producer who recorded his first few singles. But he was not a solo success. So he called on his friends, "Bunny" Livingston and Peter McIntosh, to form the Wailers, whose first single, "Simmer Down," rocketed to the top of the charts in Jamaica in January 1964. The band was popular, but they struggled financially.
It was Marley's inspired songwriting that first broke into the international scene with "Stir It Up" in collaboration with pop singer John Nash.
In 1972, Bob Marley and the Wailers had their big break with a recording deal for their first full album, Catch a Fire. They went on tour in the U.S. opening for Bruce Springsteen and Sly and the Family Stone, but the band was eventually fired for being more popular than the headliners.
Despite his rising star status, Marley stayed out of the spotlight, trying to keep the focus on the music -- the powerful feeling of its message -- rather than the man, the messenger. He refused interviews that would play up his celebrity.
Spirituality and Political Activism
As his music gained acclaim in the U.S. and beyond, Marley was exploring his spirituality, developing his commitment to the Rastafarian movement, which combined Jamaican nationalism with Old Testament and African heritage sources.
Marley's spiritual growth charged his music politically: in the song, "War," for example, on the album Rastaman Vibration, he envisioned a post-colonial Africa free of the oppressive system of racial hierarchy. Through his lyrics and actions, Marley put forward a hopeful vision of a world in which people live together in peace. His message reached out to those fighting for justice in his native community of Jamaica and to the wider struggle for human rights.
Threats on His Life
Marley was an active supporter of the People's National Party in Jamaica, and his influence as a popular, outspoken musician nearly cost him his life. In 1976, Marley survived an assassination attempt, when he and his band were fired on during practice in his home. Marley was shot in the sternum and bicep, his wife received a bullet to the head, and his manager, who was shot 5 times, underwent life-saving emergency surgery. The band refused to let violence win the day and played as planned in Kingston National Heroes Park two days later.
In 1977, Marley was diagnosed with melanoma in his toe. His doctor recommended amputation, but Marley objected to the procedure because Rastafarians believe in maintaining the wholeness of the body.
As Bob Marley and the Wailers put out hit after hit, including the anthem of freedom, "Redemption Song," Marley's health was deteriorating. The band planned a U.S. tour to follow their European one, but they could only play 2 concerts (both in Madison Square Gardens, NY) before Marley became too ill to go on; the cancer found in his toe had spread to his brain.
Marley went to Germany for unconventional cancer treatment that was compatible with his religious beliefs, but his condition was beyond hope. With the limited time he had left, Marley wanted to return to his home country. Sadly, he didn't make the journey: Bob Marley passed away in Miami, Florida on May 11, 1981. His last words to his son Ziggy were "Money can't buy life."
Legacy of Living
Bob Marley did not set out to become a rock star, and that's why he became so much more. Success for Marley was not measured in dollars or material goods, but in the individuals who were moved by the energy he put out in the world. Marley is a hero for connecting his own struggle with everybody's struggle, unifying people in the rhythm, in the feeling of song.
photo by: Peter Pham
***
Bob Marley Best Quotes
"Open your eyes, look within. Are you satisfied with the life you're living?"
"The greatness of a man is not in how much wealth he acquires, but in his integrity and his ability to affect those around him positively.
"Life is one big road with lots of signs. So when you riding through the ruts, don't complicate your mind. Flee from hate, mischief and jealousy. Don't bury your thoughts, put your vision to reality. Wake Up and Live!"
What is Your Elevation Level?
TAKE THE TEST
"Every man gotta right to decide his own destiny."
"In this bright future you can't forget your past."
"Me only have one ambition, y'know. I only have one thing I really like to see happen. I like to see mankind live together - black, white, Chinese, everyone - that's all."
"Man is a universe within himself."
"As a man sow, shall he reap. and I know that talk is cheap. But the heat of the battle is as sweet as the victory."
"Get up, stand up, Stand up for your rights. Get up, stand up, Don't give up the fight."
"If you're white and you're wrong, then you're wrong; if you're black and you're wrong, you're wrong. People are people. Black, blue, pink, green - God make no rules about color; only society make rules where my people suffer, and that why we must have redemption and redemption now."
"Rastafari not a culture, it's a reality."
"Babylon is everywhere. You have wrong and you have right. Wrong is what we call Babylon, wrong things. That is what Babylon is to me. I could have born in England, I could have born in America, it make no difference where me born, because there is Babylon everywhere.
"One good thing about music, when it hits you, you feel no pain."
"Don't gain the world and lose your soul; wisdom is better than silver or gold"
"When you smoke the herb, it reveals you to yourself."
"When one door is closed, don't you know, another is open."
"None but ourselves can free our minds."
"Herb is the healing of a nation, alcohol is the destruction."
"Everything is political. I will never be a politician or even think political. Me just deal with life and nature. That is the greatest thing to me."
"What important is man should live in righteousness, in natural love for mankind."
"My music will go on forever. Maybe it's a fool say that, but when me know facts me can say facts. My music will go on forever."
"The devil ain't got no power over me. The devil come, and me shake hands with the devil. Devil have his part to play. Devil's a good friend, too... because when you don't know him, that's the time he can mosh you down."
"God sent me on earth. He send me to do something, and nobody can stop me. If God want to stop me, then I stop. Man never can."
"Every time I plant a seed, He say kill it before it grow, he say kill it before they grow."
Chief Editor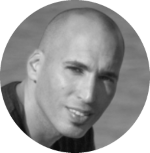 Tal Gur is an impact-driven entrepreneur, author, and investor. After trading his daily grind for a life of his own daring design, he spent a decade pursuing 100 major life goals around the globe. His journey and most recent book, The Art of Fully Living - 1 Man, 10 Years, 100 Life Goals Around the World, has led him to found Elevate Society.