Brave, Not Perfect: Summary Review
This is a summary review of Brave, Not Perfect containing key details about the book.
What is Brave, Not Perfect About?
"Brave, Not Perfect" is a book written by Reshma Saujani, the founder of Girls Who Code, in which she aims to challenge the societal pressure to be perfect and encourages readers to embrace their imperfections and vulnerabilities in order to be truly successful.
In Brave, Not Perfect, the author lets the readers imagine if they lived without the fear of failure, without the fear of not measuring up. If they no longer felt the need to stifle their thoughts and swallow what they really want to say in order to please and appease others.What if, in every decision they faced, they made the brave choice or took the bolder path. Would they be happier? Would they impact the world in the ways they dream they can? The author believes that the answer to both is yes.
Who is the author of Brave, Not Perfect?
Reshma Saujani is an American lawyer, politician, civil servant, and the founder of the nonprofit organization Girls Who Code, which aims to increase the number of women in computer science and close the gender employment difference in that field.
What are some key summary points from Brave, Not Perfect?
Here are some key points and takeaways from the book:
The idea of perfectionism can be detrimental to our mental health, and it's important to recognize that we are all flawed and imperfect.
Embracing our imperfections and vulnerability can lead to more meaningful connections with others and greater self-acceptance.
The pressure to be perfect is especially prevalent for women and girls, and it's important to challenge societal expectations and stereotypes.
Perfectionism often holds us back from taking risks and trying new things, which can prevent us from reaching our full potential.
It's important to recognize that failure is a necessary part of the learning and growth process, and it's not something to be feared.
Being "Brave not Perfect" is about recognizing the power of trying, being open to feedback and learning from your mistakes.
Building grit and resilience is key to overcome the fear of failure and to persevere in the face of challenges.
Being brave and imperfect also means being comfortable with being uncomfortable, take risks and embrace uncertainty.
Ultimately, the book calls for a paradigm shift, moving away from perfectionism, and towards a more resilient, authentic, and bold way of living life.
Book details
Print length: 208 pages
Genre: Feminism, Self Help, Audiobook
What are the chapters in Brave, Not Perfect?
Chapter 1. Sugar and Spice and Everything Nice
Chapter 2. The Cult of Perfection
Chapter 3. Perfection 3.0: When the Perfect Girl Grows Up
Chapter 4. Redefining Bravery
Chapter 5. Why Be Brave?
Chapter 6. Build a Bravery Mindset
Chapter 7. Get Caught Trying
Chapter 8. Nix the Need to Please
Chapter 9. Play for Team Brave
Chapter 10. Surviving a Big, Fat Failure
What is a good quote from Brave, Not Perfect?
Top Quote: "The work here isn't to figure out why they didn't like you, or who's right and who's wrong. It's to practice being okay with the idea that there are some people who will get you and some people who won't...and that's fine." - Brave, Not Perfect Quotes, Reshma Saujani
What do critics say?
Here's what one of the prominent reviewers had to say about the book: "I love this book! A timely message for girls and women of all ages: perfection isn't just impossible but, worse, insidious. The prose is so clear, so honest — you feel like you're sitting across from Reshma sharing stories." — Angela Duckworth, Christopher H. Browne Distinguished Professor of Psychology, University of Pennsylvania and New York Times Bestselling author of Grit
* The summary points above have been concluded from the book and other public sources. The editor of this summary review made every effort to maintain information accuracy, including any published quotes, chapters, or takeaways
Chief Editor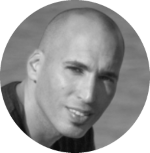 Tal Gur is an author, founder, and impact-driven entrepreneur at heart. After trading his daily grind for a life of his own daring design, he spent a decade pursuing 100 major life goals around the globe. His journey and most recent book, The Art of Fully Living, has led him to found Elevate Society.